News
You Can Now Learn Klingon on Duolingo
Looking for something to do during the Star Trek: Discovery hiatus? Why not learn Klingon...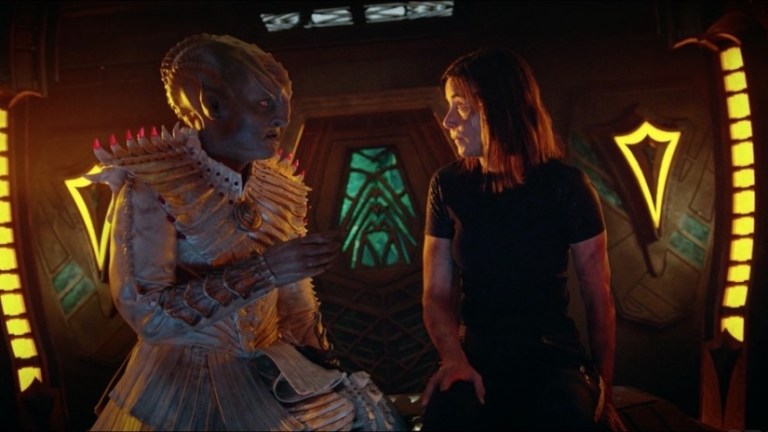 We live in a truly blessed time, friends. For only five minutes a day, you can learn Klingon for free using the Duolingo app (or so it claims). Three years after the language-learning platform announced it would be offering Klingon as one of its languages, the program has launched! Starting today, Klingon is one of the languages offered on the Duolingo site and app. Qapla'!
It's especially wonderful to see Duolingo speak about Klingon the same way it would French of Chinese. "The world's most popular way to learn Klingon online!" the site boasts. And: "Bite-sized Klingon lessons," which seems a particularly good way to describe the acquistion of this aggressive tongue.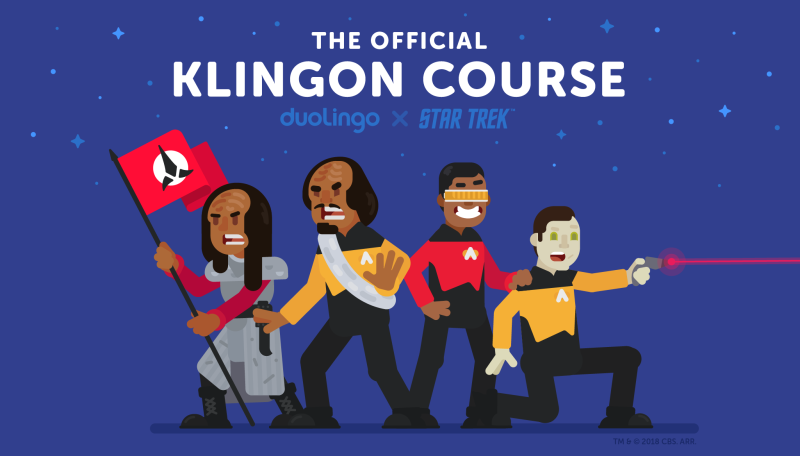 Klingon was first invented in 1982 by linguist Marc Okrand, who was asked to create a consistent Klingon language for the Star Trek films. From there, it has grown to become one of the most popular fictional languages, even though it is tough for many English speakers. When Wired talked to linguistis doctoral student Joey Windsor in 2016, he said the language was designed to sound very alien, with an uncommon object-subject-verb sentence structure.
"[Okrand] broke every one of those tendencies, but stopped just shy of the language becoming unpronounceable and unlearnable," said Windsor. "I would describe Klingon as a barely natural human language." This makes it even more impressive that Star Trek: Discovery has used Klingon so extensively, with characters like L'Rell (Mary Chieffo) and Kol (Kenneth Mitchell) speaking it for entire scenes at a time.