News
Xena: The Warrior Princess Reboot is Dead in Current Form
NBC confirms that its intended Xena: Warrior Princess reboot has been as throughly beheaded as the eponymous ass-kicker herself.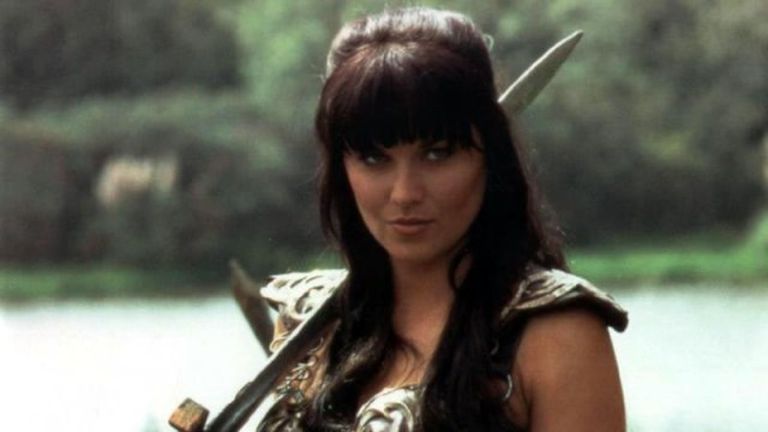 The gods truly are a cruel and uncaring breed. After promising fans a return to the world of Xena: Warrior Princess and her wild adventures, the planned NBC reboot is apparently as dead as Xena herself was in the series finale of the original series.
The news was confirmed late on Monday by The Hollywood Reporter, which broke that NBC considers the project to be already in the bowels of Hades.
While chatting with the trade, NBC Entertainment president Jennifer Salke said, "Nothing is happening on that right now. We looked at some material; we decided at that point that it didn't warrant the reboot. I'd never say never on that one, because it's such a beloved title, but the current incarnation of it is dead."
Talk about a cruel stab of fate.
The project already seemed to be on the outs after the reboot's intended showrunner Javier Grillo-Marxuach departed the writing of the pilot in April. Since then there has been no movement on the new series. However, this might be bittersweet news for Xena: Warrior Princess fans.
We at Den of Geek were the first to break in 2015 that the original Xena star Lucy Lawless desired to reprise the role in a legacy sequel to the original series, complete with resurrection and the return of her beloved companion Gabrielle (Renée O'Connor). However, within another year, Lawless confirmed it would be a full-throated reboot and that Lawless would not be returning the part she created.
Fans seemed to have been torn about this, but now it is moot, for the rebooted Xena did not even live to once cry defiance while beheading a single male foe. But the original lives on in the memories of a grateful Greek (or at least millennial-aged American) audience.
Read and download the full Den of Geek Special Edition magazine here!