News
Wynonna Earp to Make San Diego Comic-Con 2018 Appearance
The Syfy show is returning to SDCC 2018 for a Saturday night panel, moderated by Den of Geek's own Kayti Burt.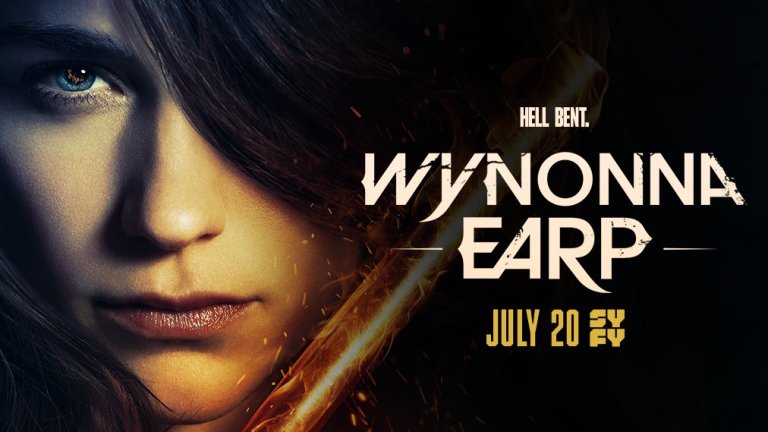 As far as I'm concerned, San Diego Comic-Con 2018 is just one, big Wynonna Earp Season 3 launch party. The pop culture convention runs from July 19th to July 22nd. The third season of Wynonna Earp premieres on July 20th. What else could anyone at SDCC possibly be talking about?
The Wynonna Earp cast and creators will be on hand in San Diego to join in on the discussion. The Syfy show is hosting its very own panel on Saturday from 6:45 to 7:45 p.m. in Room 6DE. Panelists will include: Melanie Scrofano (Wynonna), Shamier Anderson (Dolls), Tim Rozon (Doc), Domonique Provost-Chalkley (Waverly), Katherine Barrell (Nicole), Varun Saranga (Jeremy), Chantel Riley (new character Kate), showrunner Emily Andras, and comic creator Beau Smith. 
The panel will be moderated by, um, me (so come find me on Twitter if you have any questions you want me to ask!), and will include some "exclusive footage" from the upcoming season. (Yes, I am nervous. No, there is no other show or fandom I would rather be stuffed into an SDCC room with. Maybe I will get to the bottom of this potato-licking mystery—but, let's be real, probably not… and don't you kind of prefer it that way?)
Here's the official Wynonna Earp Season 3 synopsis:
In Season 3, reckless and reluctant warrior hero Wynonna and her team of outmatched outsiders return to face monsters, revenants and their biggest fears as they fight to take down the demon who cursed the Earp family before he destroys the Ghost River Triangle – and the world.
It's worth noting that, while the official Wynonna Earp Season 3 premiere happens on July 20th, Syfy is doing a special, early broadcast of the ep on Monday, July 16th at 11 p.m. ET following an epic Harry Potter movie marathon weekend. This will not only hopefully give Wynonna Earp a bit of a viewership bump from the HP crowd, but also allow fans traveling to SDCC to see the episode before the wonderful, chaotic Con life begins.
Wynonna Earp Season 3 officially premieres on Friday, July 20th at 9 p.m. ET. Check out our Season 3 news hub for more information.