News
Wynonna Earp Season 4: Release Date, Trailer, Cast and News
Wynonna Earp Season 4 has a release date and trailer!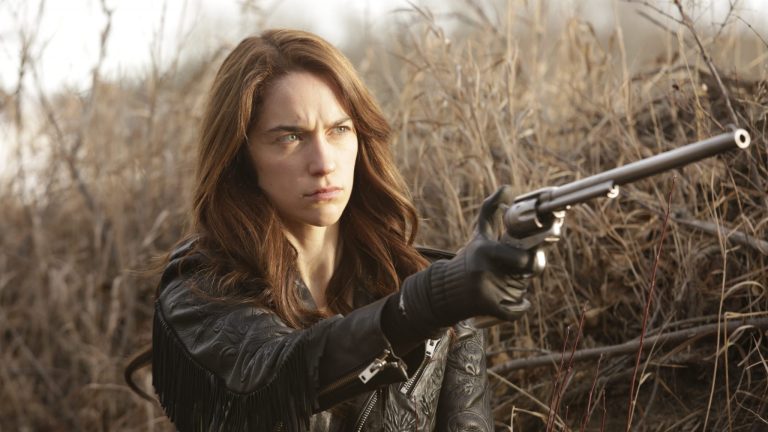 It's happening, Earpers! It's been an emotional roller coaster, but Wynonna Earp Season 4 officially has a premiere date, and it's only a month away. 2020 really needed this.
Check out the official synopsis below…
"In Season 4, the infamous Earp Curse is broken, and witty and wild demon hunter Wynonna Earp would love to be celebrating with cold whisky and hot donuts. Too bad she has to rescue everyone she loves, save the town of Purgatory, and take on her most diabolical, Earp-hating enemy yet — all without her trustworthy gun, Peacemaker. And that's just Monday…"
Wynonna Earp Season 4 Release Date
We have an official release date, people! Wynonna Earp Season 4 will premieres on Sunday, July 26th at 10pm.
Now for the bad news… Due to the COVID-19 pandemic, production was only able to be completed on the first six episodes of Season 4. Therefore, Season 4 will have a mid-season finale on Sunday, August 30th at 10pm ET.
Production on the final six episodes of the season is scheduled to continue later this summer. Should that go forward as planned, hopefully the second half of Season 4 won't be too far away.
Wynonna Earp Season 4 Cast
While there has yet to be an official announcement about whom will be returning in Season 4, we can assume that the whole gang will be back, including Melanie Scrofano (Wynonna Earp), Katherine Barrell (Nicole Haught), Chantel Riley (Kate), Dom Provost-Chalkley (Waverly), Tim Rozon (Doc), Varun Saranga (Jeremy), and Greg Lawson (Sheriff Nedley).
Wynonna Earp Season 4 Trailer
Here it is!
Can I also offer you this delightful Season 3 gag reel, first shared at SDCC?
Wynonna Earp Season 4 has been on a bit of a roller coaster ride. Funding issues on IDW's part had previously delayed a production start and left the future of Wynonna Earp uncertain for its passionate fanbase. (Syfy licenses Wynonna Earp from IDW, which otherwise owns the rights and pays for production costs.)
IDW Entertainment made the announcement last September, however, that the Syfy show was moving ahead with production, which means Wynonna Earp was able to get filming in before the outbreak of COVID-19.
"We are absolutely thrilled that we get to make more Wynonna Earp, and are grateful to our networks and partners for working hard to ensure we can," said showrunner Emily Andras when the production start announcement was made in September 2019. "This is an enormous testament to our passionate and fierce fans, the Earpers, who remind us every day how to fight like hell for the things you love with wit, ferocity and kindness."
Cineflix Studios came aboard to co-produce and Cineflix Rights will handle international sales for the series for the upcoming season. Deadline reports that Syfy has also "stepped up," agreeing to pay a higher license fee for Season 4 than what was originally contractually obligated.
"Wynonna Earp – the series, the comics, the characters, the story and the fans are all deeply important to IDW so we are thrilled to be able to continue to tell the Wynonna story," said Lydia Antonini, President, IDW Entertainment, in a press release. "From the very beginning, the fans have embraced the series and have transformed their passion into an inclusive community built upon empathy and support, as well as whiskey and donuts. We are grateful to have partners who were able to help us bring it back for a fourth season so that we can continue to serve the dedicated Earpers, and entertain fans everywhere."
For those unaware, Wynonna Earp is based on a IDW Publishing comic of the same name from Beau Smith. It follows Wynonna Earp, great great granddaughter of legendary lawman Wyatt Earp, as she battles reincarnated outlaws called revenants. You should probably start watching it.