News
WWE Survivor Series 2015 Results and Analysis
Celebrating 25 years of The Undertaker, we have all the WWE Survivor Series 2015 results.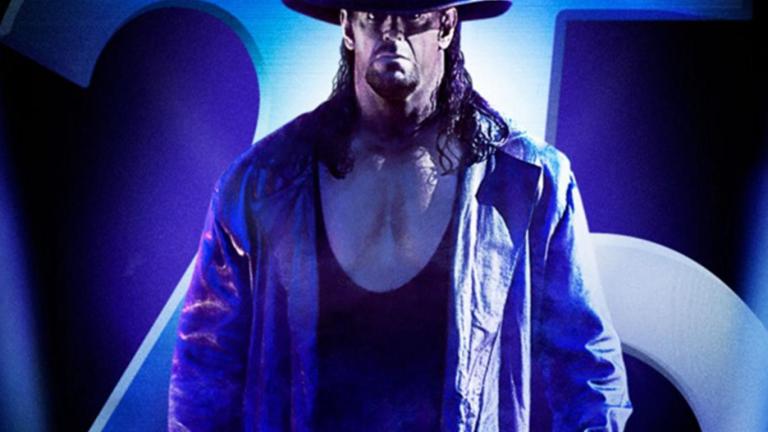 WWE concluded its WWE Title tournament Sunday night at WWE Survivor Series 2015, with Roman Reigns defeating Dean Ambrose in the main event to finally capture the World Title.
But it was short-lived.
Minutes later Triple H came out to congratulate Reigns, who turned his back on the WWE COO. Reigns then speared Triple H, but was met with a stiff Brogue Kick from Sheamus, who sprinted into the ring undetected and cashed in his Money in the Bank contract to win the World Title.
It capped off a very predictable show, with the exception of probably one match. Reigns and Ambrose wrestled in the main event, which most expected. Charlotte beat Paige while the Undertaker and Kane beat the Wyatt Family. The only real surprise of the night came with Tyler Breeze beating Dolph Ziggler in the middle of the card.
Predictability isn't all bad, though.
If WWE intends to keep Reigns' "almost there" story going, this was a good way to do it. WWE deserves to be criticized for not doing anything with Sheamus over the last several months, which is the reason why the result fell with a thud. But WWE also had very little choice. They needed to do something with Sheamus and the MITB contract.
It could have some positive results over the next several weeks. The crowd is not high on Sheamus, so the upcoming Sheamus-Reigns matches we're surely in store for might help solidify Reigns more as a babyface. The worst thing that can happen is if nobody cares. That's also certainly possible. The crowd could completely check out. 
That's a big risk. 
But WWE is short on options. I know what the internet wants, but that's not always practical. John Cena's out. Randy Orton's out. Daniel Bryan's out. They're short on guys near the top of the card. That's a problem. It's a problem on WWE for letting it happen and not being more prepared. But that doesn't mean they should suddenly push Alberto Del Rio or Kevin Owens to the top of the card. 
They could, and that might make the Twitter crowd happy, but WWE is watched by 3-4 million people, and that's a much larger audience than, in comparison, a relatively small sample size. 
So WWE went with the expected route. Fine. To me, it's more about what they do from here. No one is excited about Sheamus being World Champion, but Sheamus is also a heel. That can change in one night. Rawshould be interesting.
Quick Strikes
1. The crowd was dead during the Paige-Charlotte Divas Title match. That's unfortunate, because those two really went out and put on a very physical, hard-hitting, and entertaining match. The Atlanta crowd was quiet for most of the night, to be honest, and it hurt the Divas match the most. In Vince McMahon's world, the lack of reaction means a lack of interest. 
2. The two WWE Title semifinal matches were good, with Reigns-Del Rio edging out Ambrose-Owens in terms of entertainment value, I thought. That being said Ambrose-Owens was still excellent. The live crowd again seemed to be asleep at times, but that had as much to do with the match results feeling predictable more than anything else. 
3. Big shocker with Tyler Breeze beating Dolph Ziggler. Breeze was drawing a lot of comparisons to other niche characters when he was brought up, such as Adam Rose and Brodus Clay. The shelf life on those characters simple wasn't very long. Breeze's character is going to have to evolve at some point, but a win like this on a major show is more than Clay or Rose ever got, so we can stop that comparison now.
4. The Undertaker 25th anniversary match was really well done, and much better than expected. Undertaker and Kane gave the fans all of their signature spots while also not pinning Bray Wyatt, who really needed to come out of this match still strong and that was saved. Braun Strowman going through the announce table on the outside was one big spot and then later in the match, the double sit-up was very predictable, but who cares? This match served its purpose, which was to give people something to smile about with an all-time legend.
The Finish
A very predictable show, but not all terrible. The biggest problem was that both semifinal matches were 100 times better than the actual title match. Without much star power, this PPV is starting to feel a lot like Monday Night Raw, especially when Raw is actually about 20 minutes longer than the PPV.
Here are the complete WWE Survivor Series 2015 results…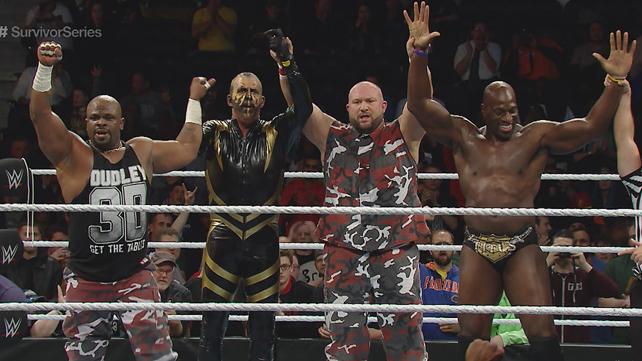 Survivor Series 5-Man Elimination Match (pre-show)
Winners: Titus O'Neil, Golddust, and the Dudleyz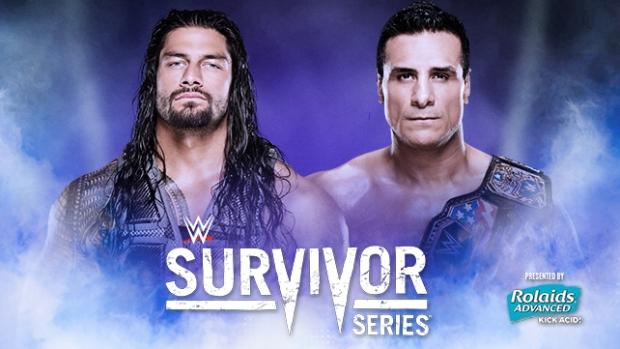 Roman Reigns vs. Alberto Del Rio
winner: Roman Reigns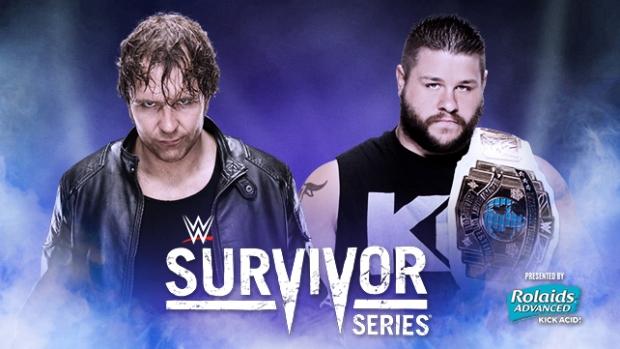 Dean Ambrose vs. Kevin Owens
winner: Dean Ambrose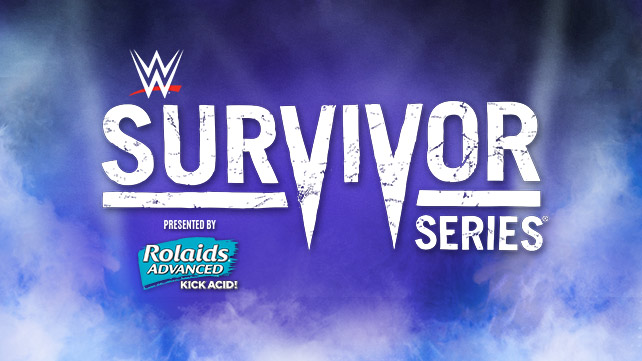 Ryback, Lucha Dragons, and the Usos vs. Shamus, Wade Barrett, and The New Day (Survivor Series Elimination Match)
winners: Kalisto, Jey Uso, Ryback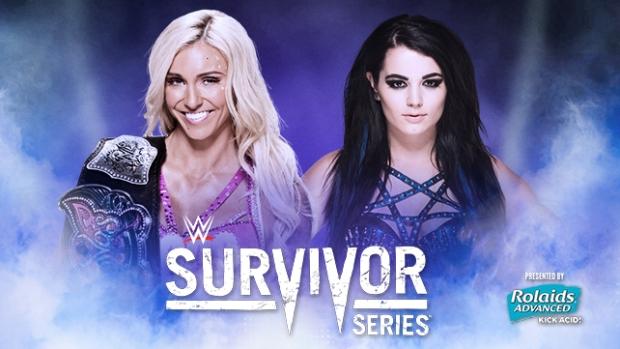 Charlotte (C) vs. Paige
Winner: Charlotte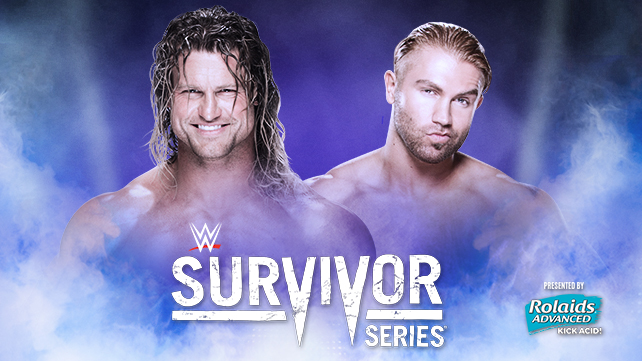 Dolph Ziggler vs Tyler Breeze
Ziggler and Breeze have been building up their rivalry, and this should be a fun, high energy match.
winner: Tyler Breeze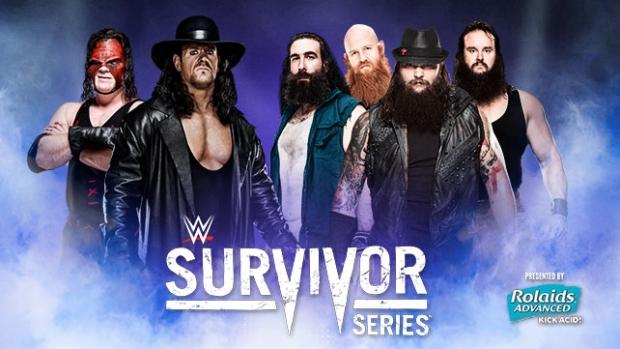 Undertaker and Kane vs. The Wyatt Family
winner: Undertaker and Kane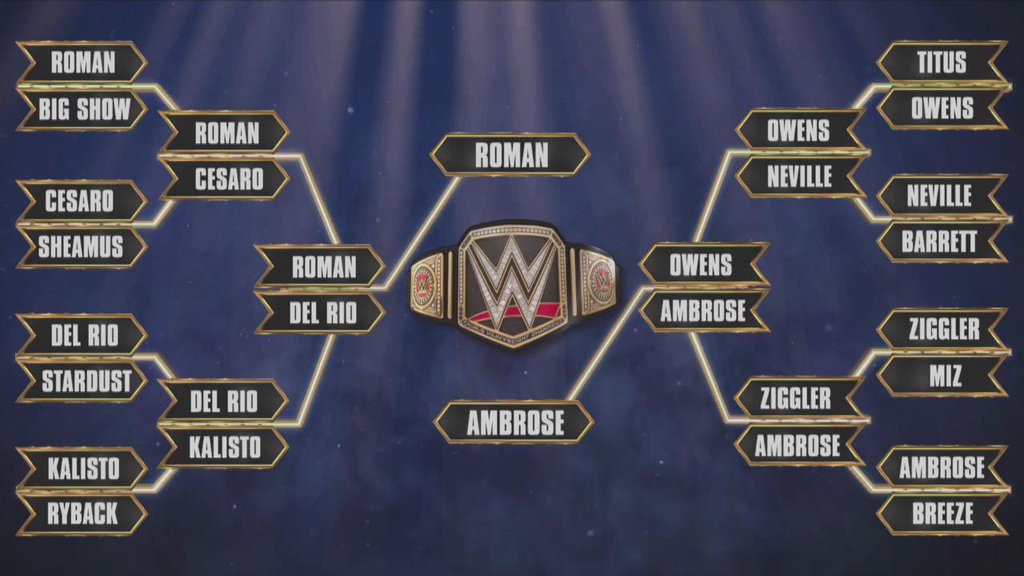 Roman Reigns vs Dean Ambrose (World Heavyweight Championship Match)
winner: Roman Reigns…and then Sheamus cashes in Money in the Bank to become the new World Heavyweight Champion.
Gavin Jasper reminds you that it's also going to be 25 Years of Gobbledy Gooker. Follow Gavin on Twitter!