News
WWE SummerSlam 2017 Results
We've got the complete WWE SummerSlam 2017 results live as they come on!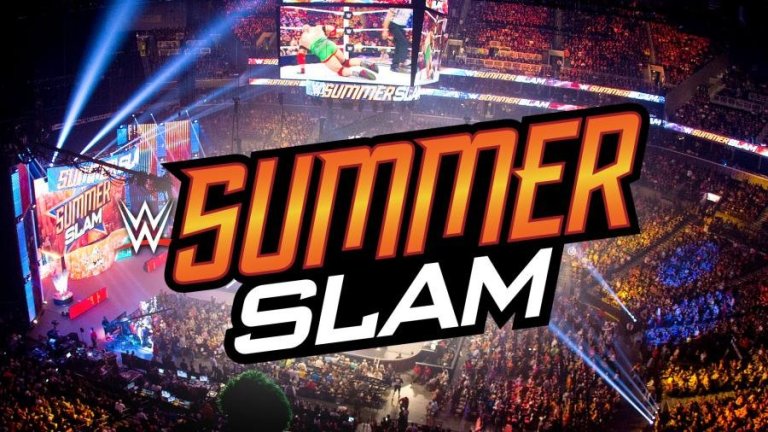 As summer winds down, we get closer to WWE's big joint PPV event, WWE SummerSlam 2017. Since its inception in 1988, the show has been considered WrestleMania Jr…even to the point that the current shows are never-endingly long. This will be the thirtieth installment of the event, which has included some oddball main events featuring the likes of Zeus, Fake Undertaker, Michael Tarver, and King Mabel.
Last year's event was a stacked card, featuring Finn Balor becoming the first Universal Champion (while getting a career-halting injury), AJ Styles and John Cena putting on a classic, the first big boost in the Jericho/Owens friendship, Dean Ambrose having a forgettable title defense against Dolph Ziggler, and a main event where Brock Lesnar bloodied Randy Orton into oblivion.
We'll keep updating the latest WWE SummerSlam 2017 results all night!
WWE SUMMERSLAM 2017 RESULTS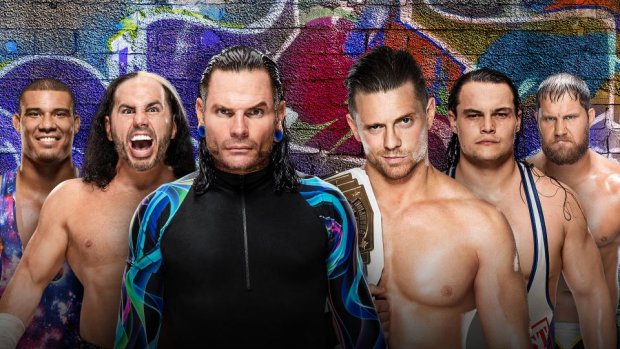 JASON JORDAN AND THE HARDY BOYZ VS. MIZ AND THE MIZTOURAGE
Results: Jason Jordan lifted Curtis Axel for some kind of slam, but Miz grabbed Jordan from behind and dropped him with the Skull Crushing Finale. Miz and his boys won.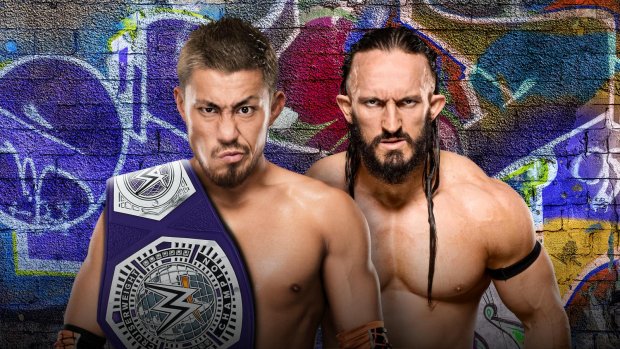 AKIRA TOZAWA (C) VS. NEVILLE
WWE Cruiserweight Championship
Results: Tozawa lept off the top rope for the senton. Neville blocked it by putting his legs up. He followed up with a Red Arrow right onto Tozawa's back, rolled him over, pinned him, and regained his title.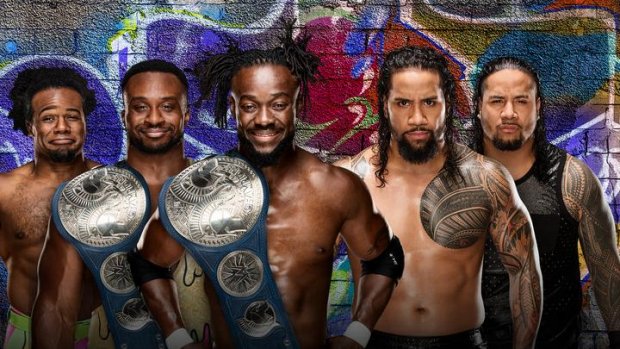 THE NEW DAY (C) VS. THE USOS
WWE SmackDown Tag Team Championship
Results: The Usos were able to take out Xavier Woods and threw Kofi into the steel steps for good measure. Big E tried to take them on on his own, but their numbers overwhelmed him and they riddled him with superkicks. A double splash off the top finished Big E off and the Usos are tag champs yet again.
Also, the New Day guys were dressed as Red Lanterns. It ruled.
JOHN CENA VS. BARON CORBIN
Results: Corbin was able to catch Cena off-guard with a clothesline out of nowhere. The second time he tried it, Cena caught him with his own clothesline, followed with an Attitude Adjustment, and pinned him.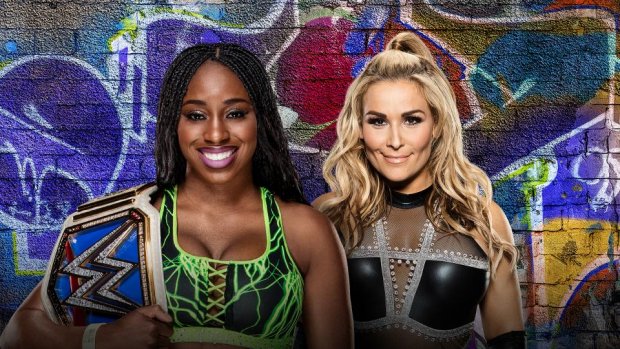 NAOMI (C) VS. NATALYA
WWE SmackDown Women's Championship
Results: Natalya placed Naomi in the Sharpshooter, but Naomi was able to power her way out. She followed up with a split-legged moonsault, landing right onto Natalya's knees. Natalya put her back in the Sharpshooter in the center of the ring and Naomi was forced to tap.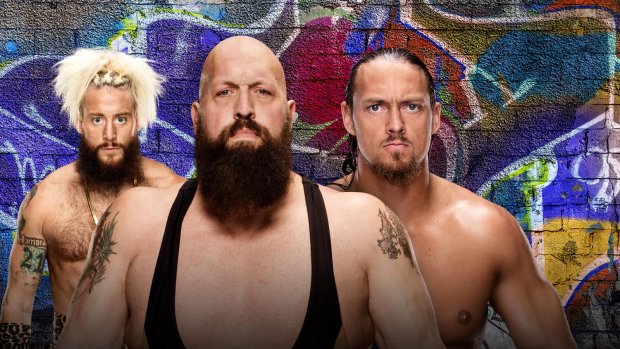 BIG SHOW VS. BIG CASS
Enzo Amore suspended in a shark cage above the ring
Results: Enzo was able to escape the cage by stripping to his underwear, covering himself in lube, putting on grip gloves, and slipping through the bars. Upon escape, he got booted by Cass. Cass then booted Big Show and soon after finished him off.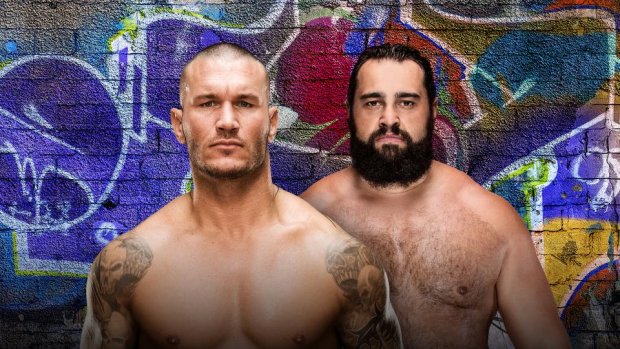 RANDY ORTON VS. RUSEV
Results: Rusev attacked Orton during the entrances and beat him around ringside. When they got back into the ring and the bell rang, Rusev ran at Orton, missed, bounced off the corner, and ate a NASTY RKO. Orton won within seconds.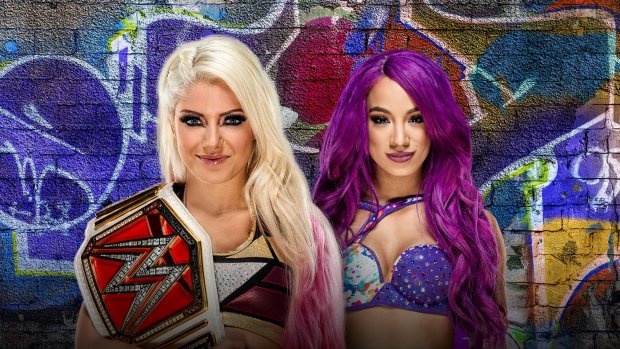 ALEXA BLISS (C) VS. SASHA BANKS
WWE Raw Women's Championship
Results: Even though Sasha suffered some nasty shoulder damage throughout the match, she was able to power through and put Alexa in the Banks Statement. Alexa came close to the ropes, but the leverage was too much and she finally tapped out.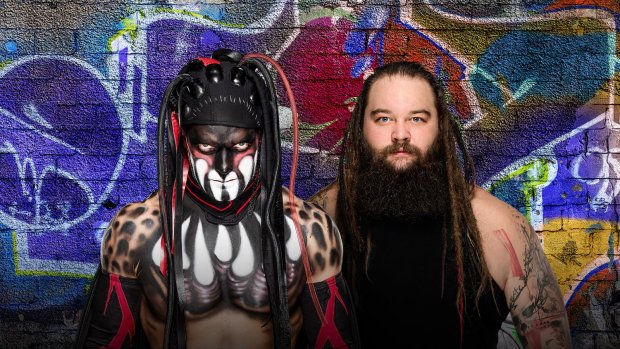 FINN BALOR VS. BRAY WYATT
Results: Bray did his spider-walk, but the Demon King stood up screaming and momentarily put fear in Bray. He dropped Bray with a Sling Blade and followed up with the Coup de Grace.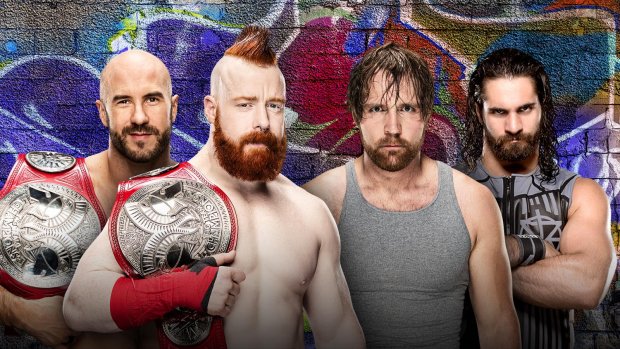 CESARO AND SHEAMUS (C) VS. DEAN AMBROSE AND SETH ROLLINS
WWE Raw Tag Team Championship
Results: Cesaro and Sheamus set up a double-team White Noise on Ambrose, but Rollins hurricanrana'd Cesaro off the top rope. He superkicked both Cesaro and Sheamus, then knocked Sheamus loopy with the V-Trigger. Ambrose spiked Sheamus with the Dirty Deeds and we have new tag champions.
AJ STYLES (C) VS. KEVIN OWENS
United States Championship match with Shane McMahon as special guest referee
Results: Shane McMahon took plenty of physical and verbal abuse from each wrestler. This escalated into Shane shoving Owens into a roll-up attempt. AJ then stunned Owens with a Pele Kick, hit the Phenomenal Forearm, and finished him off with the Styles Clash. Finally, someone retained their title.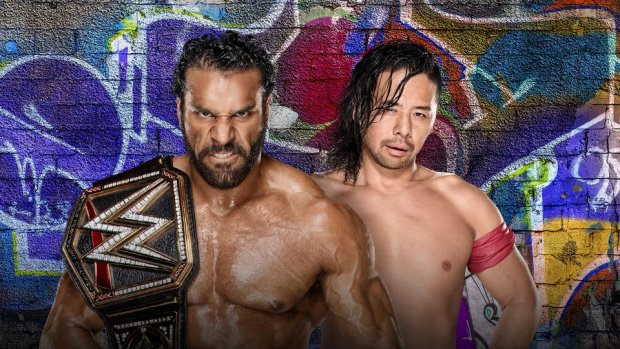 JINDER MAHAL (C) VS. SHINSUKE NAKAMURA
WWE Championship
Results: Shinsuke prepared to knee a prone Jinder, but the Singh Brothers each jumped up onto the apron. Shinsuke tore the two apart, but that only opened him up for Jinder to grab him for the Khallas and he got the pin. Jinder retained.
ROMAN REIGNS VS. SAMOA JOE VS. BROCK LESNAR (C) VS. BRAUN STROWMAN
Fatal 4-Way for the WWE Universal Championship
Results: After the four destroyed each other for a long while, Braun got speared out of the ring by Roman and Brock took out Joe with an F5. Roman started drilling Brock with Superman Punches, but his spear was reversed into an F5. Brock pinned Roman to retained.
Gavin Jasper is glad that the rumored Kurt Angle vs. Triple H match seems off the table. Follow Gavin on Twitter!
Read and download the full Den of Geek Special Edition magazine here!