News
WWE Royal Rumble 2015 Results
WWE didn't learn its lesson from last year's debacle in the Royal Rumble match. We have results and analysis of the 2015 Royal Rumble.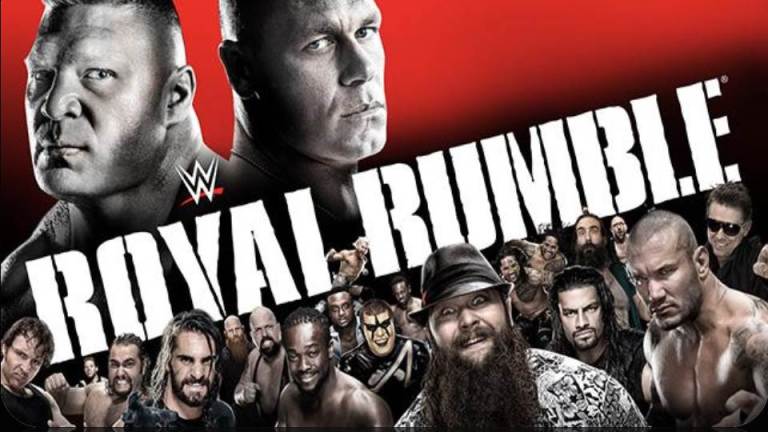 I have the strangest feeling of Deja Vu. You see, the Royal Rumble ended with the babyface winning the match, going on to challenge a heel WWE World Heavyweight Champion at Wrestlemania in just over two months. But, instead of being cheered, the babyface winner was nearly booed out of the building.
What's that, you say? The same thing happened last year?
WWE clearly didn't learn its lesson. It was just one year ago that Batista returned to WWE and won the Royal Rumble match. The fans revolted, insisting that Daniel Bryan get the Wrestlemania title shot and WWE was forced to acquiesce. Bryan had just returned from a neck injury only two weeks ago, and has been generating a huge reaction from the live crowds – just like he was before his hiatus – upon his return. Philadelphia, the host city for this year's Royal Rumble, is traditionally one of WWE's hottest crowds. If they like you they'll be vocal about it. It's also a generally older, male audience in a city like Philadelphia.
When Daniel Bryan entered the Rumble match, the crowd went nuts. When he was eliminated about halfway through, the crowd turned, and it got progressively more and more ugly from there. By the time Roman Reigns won the match, the crowd was in full-blown protest.
The boos echoed loudly in the building. After Big Show and Kane started to double team Reigns, the Rock made his WWE return in order to save his cousin, Reigns, but it was to save him from more than just an attack by the heels. WWE knew the crowd might turn on them – so maybe they did learn their lesson? Or at least, they were aware of it? – and Rock's involvement was an effort to turn the crowd back on Reigns' side.
It didn't work.
They cheered Rock – kind of – but even he was making facial expressions as if he knew there was something just not right about the entire scene.
During the WWE World Heavyweight Title match between Brock Lesnar, John Cena and Seth Rollins, WWE again made it appear as if Lesnar was the babyface. He took a big elbow from Rollins off the top rope and through a table on the outside. Afterwards, medics tended to him for several minutes while Cena and Rollins fought in the ring.
Michael Cole told the television audience that Lesnar had suffered at least a broken rib. But before it was all said and done, he somehow found a way back into the ring, where he pinned Rollins to retain the title. They made Lesnar an underdog, at least within the context of this one match. They also showcased him as an immortal. They're keeping up the premise that he's not a babyface, but not a vicious heel.
Perhaps that's the road WWE goes down to Wrestlemania. The last two Mondays on Raw, and again at the Royal Rumble, Lesnar has displayed a number of babyface tendencies. He's been the underdog. He's attacked Seth Rollins, the slimy heel.
Perhaps WWE figured that Lesnar could be their backup plan. If the crowd turned on Reigns – and boy did they ever – he could be the heel. WWE tried all it could to get the crowd on Reigns' side. They even brought the Rock out to give Reigns a rub, and it didn't go over.
Or perhaps I'm giving WWE too much credit. It's more likely that they expect the audience to continue to eat what its fed. In reality, they can afford to operate that way. Vince McMahon probably didn't want someone like Steve Austin to be his top star, but he had competition at the time. Eric Bischoff and WCW was kicking his butt, and he needed to do something. It's a different world now. WWE can afford to do what it wants, and not what its audience wants.
Quick Strikes
1) The Triple Threat World Title match was a thing of beauty. As bad as WWE did booking the Royal Rumble match, whoever put together this World Title match shined. Rollins was made to look like a million bucks, John Cena was protected and Lesnar looked like a beast, who is now impervious to broken ribs. Who will finally stop him? Can someone? Those are all questions you an ask after this stellar continuation of the storyline.
2) Bubba Ray Dudley (Bully Ray) returned to WWE as a surprise entrant into the Royal Rumble match, as did DDP. Both looked to be in tremendous shape. Bubba did all of his WWE spots with R-Truth filling in for Devon. WWE likely doesn't have interest, but Bully Ray in a WWE setting would do a lot of good right now.
3) In a post-show segment on WWE Network, WWE kicked off an angle that saw Rusev and Cena pulled apart backstage. It's likely the launch of the Cena-Rusev story that will take us into Wrestlemania.
Match Results
1) The Ascension def. New Age Outlaws
2) The Usos def. Miz & Sandow to retain the WWE Tag Team Titles
3) The Bella Twins def. Paige & Natalya
4) Brock Lesnar def. John Cena & Seth Rollins to retain the WWE World Heavyweight TItle
5) Roman Reigns won the Royal Rumble
The Finish
Outside of that Royal Rumble itself, it was a very good pay-per-view. Even the Rumble had some high spots. Bray Wyatt was elevated, for example. But overall, this show will get a failing grade as yet another reminder that WWE just isn't interested in listening to its audience.