News
WWE Raw Ratings Continue To Hit Lows
As WWE Raw ratings hit new lows, they seem unwilling, or unable, to get out of its creative slump ...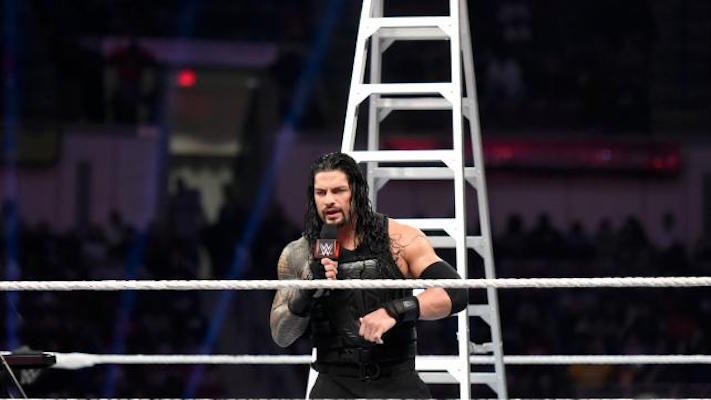 Simply put, Monday Night Raw was not good on Monday night. Alright, it was bad. Straight up hot garbage.
And the show-closing segment was probably the worst. OK, it was by far the worst.
Roman Reigns and Sheamus had a verb sparring session in the main event, which of course ended in a brawl. But the 10 minutes before the brawl was downright painful to watch. As if it wasn't bad enough that I kept checking my phone to see the time — and how slowly it was crawling by — the 10 minutes of talking between Reigns and Sheamus felt like it was chewing up most of Raw's three hours.
I'm sure that Reigns and Sheamus were reciting scripted lines, because that's what WWE is in 2015. And if so, whoever wrote that verbiage needs to seriously reconsider what they're doing for a living.
Reigns looked like a cocky heel, including addressing Sheamus as "son" what felt like several hundred times. Bad showing by Reigns, bad showing by WWE.
This was truly a terrible show. WWE burst its way through rock bottom a few weeks ago, and the show is hitting new depths, it seems.
WWE's biggest problem is that the people they need to rely on to dig themselves out of this hole, are the same wrestlers they have mistreated in booking for the last several years. It's hard for Dolph Ziggler to get over Kevin Owens, when WWE hasn't done enough with Ziggler to get him over. Their entire structure and system stinks.
That's not to suggest that WWE is going to go under. Their machine is too strong. But I do fear that people are watching more out of habit at this point. The show has been bad and ratings, which are hitting record lows, reaffirm that.
This isn't a case of WWE just waiting until Royal Rumble to "get good again." WWE is petrified of these low ratings, and at least the people in charge aren't with it enough as far as pop culture goes to actually pull the product out of this rut.  
Match Results
1. Roman Reigns, Dean Ambrose and The Usos won a 16-man, four-way elimination
2. Kevin Owens beat Dolph Ziggler in a non-title match
3. Sasha Banks beat Naomi and Brie Bella and Alicia Fox
4. Kofi Kingston and Big E beat The Lucha Dragons
5. Rusev fought Ryback to a no-contest
6. Jack Swagger beat Stardust
7. Braun Strowman beat Tommy Dreamer
Quick Strikes
1. WWE seems like it's trying to get Adam Rose over with those Rosebush segments, where Rose talks about current happenings in WWE. It could be an idea that actually gets him over, if it wasn't so horribly written. Instead of making it a fun segment that actually gave the Rose character some … well … character, it's comes off as a tacky, unoriginal and plain. Rose's delivery is really well done and he's trying to make lemonade here, but the content he's given to work with just isn't very good.
2. WWE seems content with not ever taking its own product seriously. There's just so many little things they ignore and would rather remind the audience that everything is pretend rather than try to get viewers to emotionally invest in the product. Why have the Wyatt Family, the group that is supposedly terrorizing people, in a commercial spot about Smackdown moving nights, where they comically scare a secretary? Or during the Owens-Ziggler match, when Dean Ambrose is shown eating popcorn in a very, excuse the pun, corny way. Look, I get that pro wrestling isn't "real" but movies don't stop in the middle to remind a theatre full of moviegoers that the movie isn't real.
3. Ric Flair is walking Charlotte to the ring at TLC on Sunday night, but the crowd farted on this segment. They seem to be turning Charlotte heel but at the same time she's wrestling Paige and she's already a heel. I don't understand turning Charlotte, but whatever. It's still creating a giant mess where the crowd isn't sure who they're supposed to cheer for, and the result is them just cheering for noone.