News
WWE Money in the Bank 2019 Results
Becky Lynch walked into the arena with two titles, but did she walk out with any? We have the results.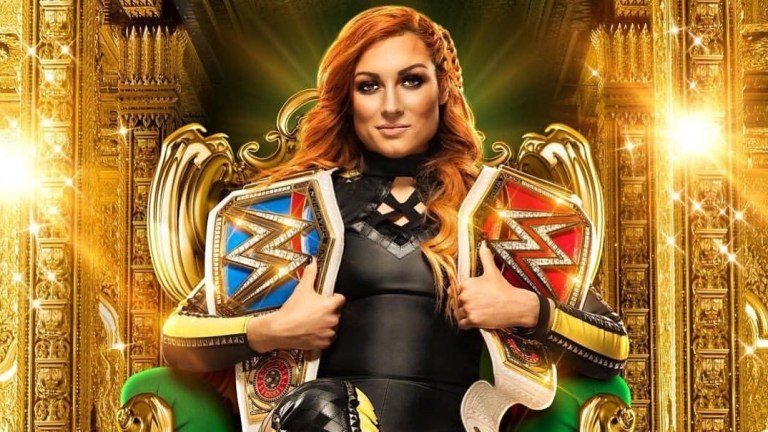 It took a few weeks after WrestleMania finished for WWE to acknowledge their next big show, but now that things are settling with the Superstar Shakeup, we can move on to WWE Money in the Bank 2019. While the Money in the Bank ladder match itself was created back in 2005, where it debuted at WrestleMania 21, Money in the Bank as a PPV has been around since 2010. Since its inception, there have been countless new and sudden champions to be crowned…as well as a few major failures whose careers were badly damaged.
WWE MONEY IN THE BANK 2019 RESULTS
ROWAN AND DANIEL BRYAN (C) VS. THE USOS
The Usos were able to double-team Rowan on the outside and when Bryan attempted a dive, the two met him with a double superkick. After a double splash from the top, the Usos won. This was a non-title match, but it was said that this would put the Usos in the title picture despite not being on SmackDown.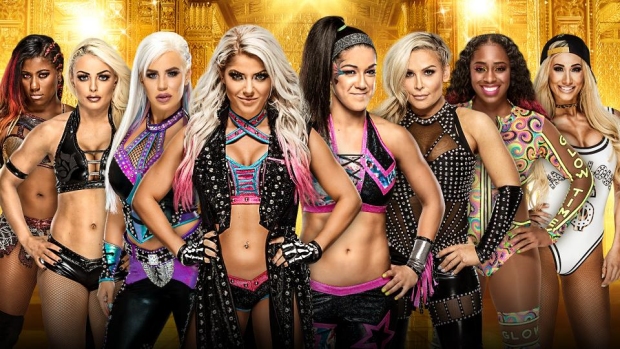 EMBER MOON VS. MANDY ROSE VS. DANA BROOKE VS. NIKKI CROSS VS. BAYLEY VS. NATALYA VS. NAOMI VS. CARMELLA
Money in the Bank ladder match
Results: Early on in the match, Carmella injured her leg and had to be taken to the back. Later on, with everyone taken out of the match, Mandy Rose started to climb up unopposed just as Carmella hobbled out. Carmella took down Mandy and climbed up the ladder, only for Sonya Deville to run out and stop her. Sonya carried Mandy over her shoulders and climbed up the ladder. Right when it looked like Mandy had it in the bag, Bayley climbed up from the other side, stared the two down, and shoved them to the mat.
Bayley then grabbed the briefcase and cut a post-match promo about being Ms. Money in the Bank.
SAMOA JOE (C) VS. REY MYSTERIO
United States Championship
Results: Joe went for a powerbomb early on, only for Mysterio to reverse it into a hurricanrana pin. Joe's shoulder was off the mat, even though the ref counted the pin. Joe and Mysterio were both shocked. After the match, Dominic came to celebrate, only for Joe to blindside Mysterio and angrily beat him down. Joe kept slamming Mysterio while glaring at Dominic.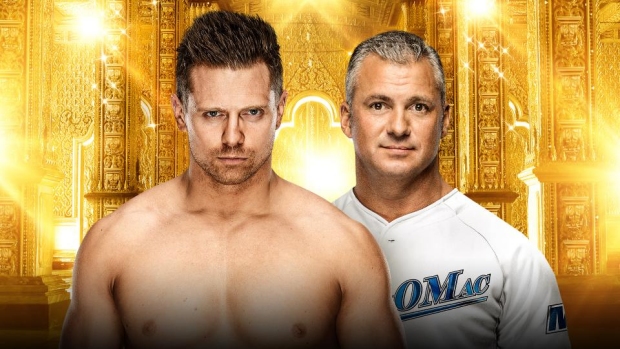 THE MIZ VS. SHANE MCMAHON
Steel cage match
Results: Shane was on the outside of the top of the cage with Miz getting his hands on him. A dazed Shane fell and slipped out of his shirt, hitting the ground and technically winning.
TONY NESE (C) VS. ARIYA DAIVARI
Cruiserweight Championship
Results: Daivari ran a string of offense on Nese, including his hammerlock lariat, but Nese refused to stay down. Nese ended up getting the better of Daivari and finished him off with the Running Nese to retain.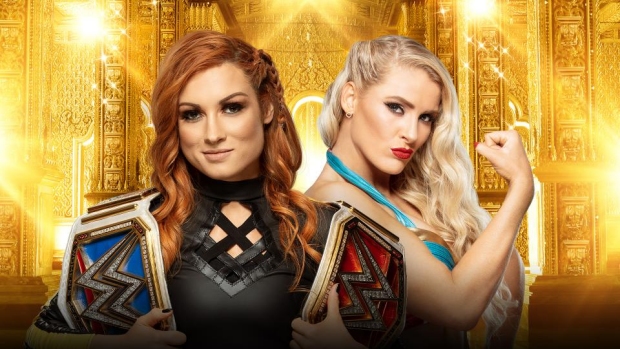 BECKY LYNCH (C) VS. LACEY EVANS
WWE Raw Women's Championship
Results: After a very sloppy bout, Becky reversed a roll-up into the Disarmer and made Lacey tap out. As Becky started to make her way to the back, Charlotte's theme started playing. Charlotte demanded Becky get back into the ring.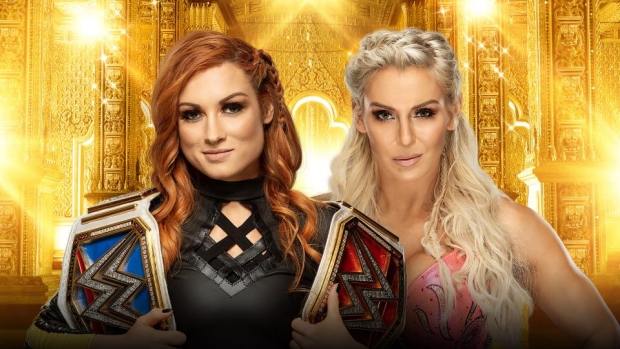 BECKY LYNCH (C) VS. CHARLOTTE FLAIR
WWE SmackDown Women's Championship
Results: While Charlotte was on the outside, trying to beat the count, Lacey Evans ran back to ringside to hit Becky with the Woman's Right. Becky attempted a roll-up out of desperation, but Charlotte kicked out, hit Becky with a boot, and pinned her. New champion.
Afterwards, Becky attacked Lacey. Charlotte turned it into 2-on-1 while the crowd chanted, "WE WANT BAYLEY!" Bayley ran out to even the odds with briefcase in hand, but still got blindsided by Charlotte. Bayley ended up dodging Charlotte and sent her into the post. Realizing the opportunity, she grabbed the briefcase and cashed in.
CHARLOTTE FLAIR (C) VS. BAYLEY
WWE SmackDown Women's Championship
Charlotte was immobile as Bayley dragged her and dropped a top-rope elbow. Bayley pinned Charlotte to become the new champion.
ROMAN REIGNS VS. ELIAS
Results: Backstage, Elias ambushed Roman with a guitar shot to the back. He then went to the ring to play a concert and decided to leave. While Elias was on the ramp, Roman jumped out and Superman Punched him. He threw Elias into the ring, the bell rang, and Roman immediately speared him to win.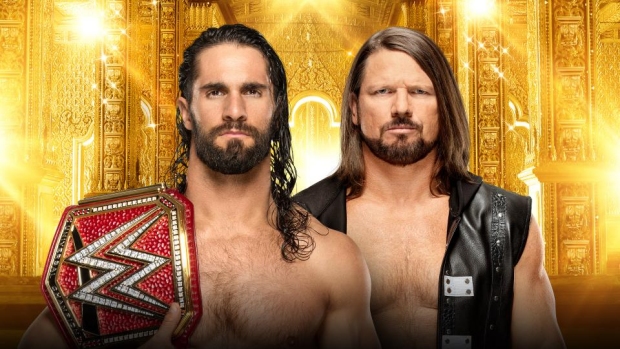 SETH ROLLINS (C) VS. AJ STYLES
Universal Championship
Results: Lots of nearfalls, including Rollins kicking out of the Styles Clash. Rollins countered the Phenomenal Forearm, superkicked AJ, then finished him off with the curb stomp/Beast Slayer. After the match, an exhausted AJ showed Rollins respect and the two shook hands.
LUCHA HOUSE PARTY VS. ???
Lucha House Party came to the ring and started cutting a promo, only for Lars Sullivan to appear and crush all three of them. Sure.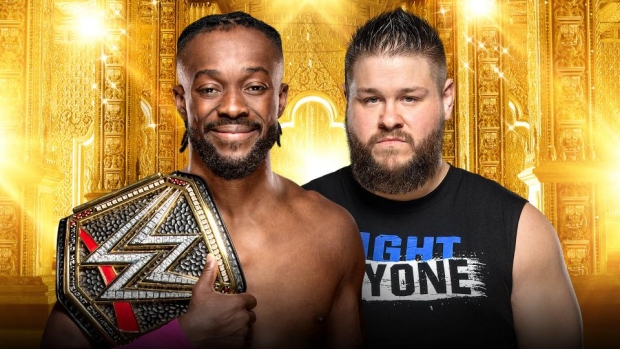 KOFI KINGSTON (C) VS. KEVIN OWENS
WWE Championship
Results: Owens went off the top rope for a senton, only for Kofi to lift up his knees. Kofi then caught Owens off-guard with the Trouble in Paradise. Afterwards, Xavier Woods ran out to celebrate with him.

ANDRADE VS. RICOCHET VS. DREW MCINTYRE VS. FINN BALOR VS.
SAMI ZAYN

VS. BARON CORBIN VS. ALI VS. RANDY ORTON
Money in the Bank ladder match
Results: Earlier in the night, Sami Zayn was found beaten half to death. He was removed from the match and Braun Strowman was kicked out of the building since it seemed like it was his doing. The commentators weren't sure if there was going to be a replacement or not.
Ali took down Baron Corbin and seemed to be the last man standing. Suddenly, Brock Lesnar's music started playing. Brock ran out, shoved the ladder over, set it back up, and easily pulled down the briefcase. Yep, Brock is now Mr. Money in the Bank.
read more: WWE Money in the Bank Winners Ranked
Gavin Jasper writes for Den of Geek and notices that May is the month of financial-based wrestling PPVs. Read more of his articles here and follow him on Twitter @Gavin4L