News
WWE Monday Night RAW Results – 7/28/14
John Cena gives an incredible performance as we head down the road to Summerslam! More RAW results here!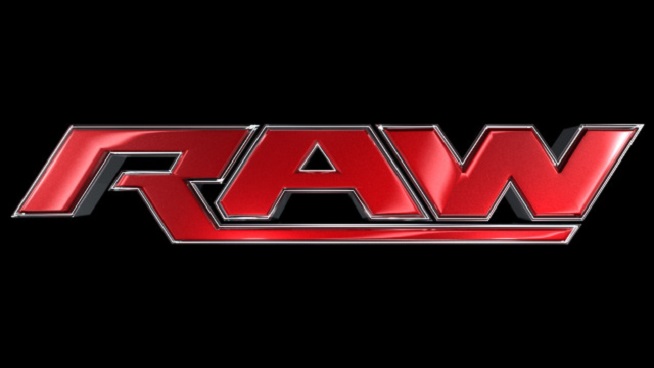 It's almost like there are two John Cenas. There's the dorky, he-thinks-he's-funny Cena, whose jokes during promos often induce groans and who people don't take seriously. That's the John Cena who is the target of the audience's sometimes passionate "Cena sucks" chants.
Then there's the John Cena that was on Monday Night Raw on Monday night. That John Cena stole the show, and sold another one in his back-and-forth with Paul Heyman.
Cena, who practically had tears in his eyes at one point, explained to Heyman that Brock Lesnar might "kick his ass" at SummerSlam, but he would need to beat every last breath out of his body if he wanted to leave SummerSlam the WWE World Heavyweight Champion. Cena, who was as genuine as maybe we've ever seen, talk about how WWE was "his life."
Paul Heyman is the best promo in the wrestling business. And John Cena stuck with him word for word, and probably outdid him, at least for tonight.
To cap it off, Cesaro, Heyman's former client, came to the stage to challenge Cena to a match right there, right now. Cesaro went the "you can't wrestle" route, mocking Cena's ring gear and perceived ability.
Cena then pinned Cesaro in about 13 minutes to notch the win.
Cesaro's short promo channeled that sometimes loud segment of the audience that dislikes Cena. In fact, Cena even acknowledged then, "I'm not deaf," he said.
But for a guy who apparently can't wrestle, he seems to have good match after good match. They're not all barnburners, but look at his main events especially on pay-per-view. Both matches against the Rock were great. His match with CM Punk at Money in the Bank in 2011 was a classic, so was his rematch with Punk at Night of Champions in 2012. What about his title match with RVD at Extreme Rules in 2006? That's just to name a few.
There were times against Cesaro on Monday where it felt like he was trying too much to show something beyond his typical five-move set, but at the end of the match, all people were talking about was how great that opening segment was.
If you looked at your clock, it was 8:37. Comments on Twitter were things, "how is the next 2:23 going to follow the first 37 minutes?"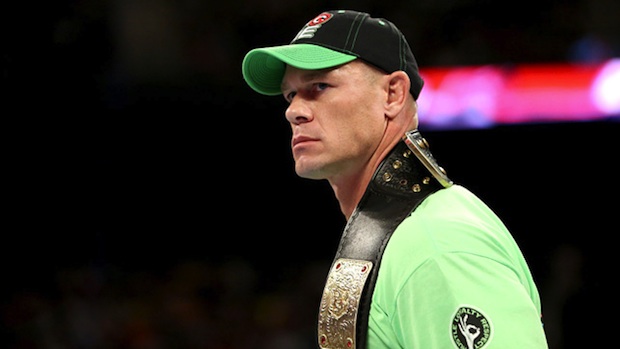 It was getting rave reviews. Why? Because of John Cena. He hit a grandslam with his promo, which wasn't hokey, it wasn't fake. Cena's words were genuine and from the heart, and you could feel it. You saw it in his eyes, he meant every single word he said.
He followed that up with an exciting match against Cesaro, where even though everyone in the building in Houston, and everyone watching on TV at home, knew that Cesaro wasn't getting the win, it was still an exciting match where people's disbelief was suspended. The live crowd was into the near falls, even though the finish was never really in doubt.
It was great. Much like his feud with the Rock, Cena made his point, and it was genuine. You can boo him all you want, but he lives and breathes WWE. When he says that, you believe it. He's either a better actor than any of us give him credit for, or when he turns off the dork meter, he's genuine and real.
This is the John Cena I wish we saw each and every week. The John Cena that cracks poop jokes and thinks he's funny – when most often he's not – needs to stay home. The John Cena who was so damn passionate on Monday he was turning bright red and looked like he was going to suddenly burst into tears? I'll take that John Cena every Monday, Friday and fourth Sunday. Heck, I'd watch that John Cena just about every day of the week.
That John Cena is the stuff legends are made of. I hope he sticks around.
A plea to the WWE Universe
I can appreciate the passion, but we get it, AJ Lee is married to CM Punk. We know. I'm sure she knows. There's no need to hurl "CM Punk" chants at poor AJ every time you see her face. What exactly is the crowd trying to accomplish?
It's disrespectful to arguably WWE's top female wrestler. Her talking segment with Paige this week felt new and fresh, with the Divas actually getting some time on the mic. When is the last time there was a Divas' talking segment? AJ and Paige have a unique chemistry not only in the ring, but with their interactions.
It's not just with AJ, either. I get that people go to these events to have fun, but WWE has promoted the crowd going into business for itself far too often. The "What?" chant? It's been old for 10 years. The cat calling of the announcers? At least they're starting to ignore it. To me, nothing was more disrespectful than, during a match, JBL would get up and tip his hat to the crowd that was cheering for him. Keep the focus on the ring.
Great crowds can help make great shows even better. Boston, Chicago, Philadelphia, New York – when a show is in one of these places, expect fireworks. But let's remember that the crowd isn't the star of the show.

Quick Strikes
– As you have probably expected, Stephanie McMahon vs. Brie Bella was booked for Summerslam, with Brie offering to drop her assault charges in exchange for the match. This feud actually received top booking on Raw, with the segment announcing the match closing the show.
– Bo Dallas is no longer undefeated, after R-Truth, of all people, ended his streak with a quick win. Dallas responded by beating the tar out of Truth after the match, and telling the crowd that he still Bo-lieves.
The Finish
The build to Summerslam is officially upon us, and WWE kicked things off well with this show. Every segment had a sense of purpose to it, advancing a story arch in some way, shape or form. If this show is on your DVR, make sure you give it a look, especially the first 37 minutes.
Match Results
Singles Match: John Cena def. Cesaro
Six-Man Tag: Dolph Ziggler & The Usos def. The Miz & Rybaxel
Singles Match: R-Truth def. Bo Dallas
Singles Match: Adam Rose def. Damien Sandow
Singles Match: Diego def Fandango
Tag-Team Match: Naomi & Natalya def. Cameron & Alicia Fox
Singles Match: Chris Jericho drew Seth Rollins after outside interference