News
WWE Hell in a Cell 2017 Results
20 years after Shawn Michaels and Undertaker fought in a cage, the tradition continues. We have the full WWE Hell in a Cell 2017 results.
For a little stretch, SmackDown has been in a slump due to Raw getting the first post-SummerSlam PPV. Now they're getting their act together and breaking away from that holding pattern. And much like how Raw stole SmackDown's No Mercy PPV, SmackDown will be stealing back with WWE Hell in a Cell 2017. Yep, it's the big, annual PPV built around a big cage with a roof that may or may not be extreme.
While the match itself was introduced back in Badd Blood in October 1997, Hell in a Cell became its own PPV back in 2009. Sometimes we get a memorable pile of carnage. Other times, we get a regular match with a cage backdrop. Considering who's involved in this year's marquee battle, it'll probably be closer to the former.
WWE HELL IN A CELL 2017 RESULTS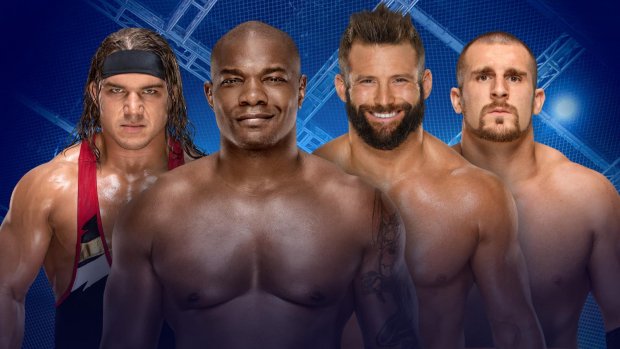 CHAD GABLE AND SHELTON BENJAMIN VS. THE HYPE BROS
Results: The Hype Bros were able to start getting momentum, but their team-up skills fell apart and Ryder ate Paydirt from Shelton. Mojo broke up the pin, but got tossed from the ring. That allowed Gable and Benjamin to do their double-team Doomsday Device variation on Ryder and they pinned him while Mojo looked distraught.
NEW DAY (C) VS. THE USOS
Hell in a Cell match for the WWE SmackDown Tag Team Championship
Results: After one hell of a crazy Hell in a Cell match brimming with innovation, the Usos handcuffed Xavier Woods and focused on Big E. They did a double splash off the top, but Xavier broke up the pin. Then they attacked the handcuffed Xavier with many kendo stick shots, laid him down, placed a chair on him, did a double splash off the top, and finally pinned him. Usos are five-time tag champs.
RANDY ORTON VS. RUSEV
Results: As Orton pounded the mat to prepare for the RKO, Rusev sprung into action and almost got him in the Accolade. Orton slid away from the hold before he could pull it off, stood up, and caught Rusev with an RKO. After the match, Rusev walked away, disappointed in himself.
AJ STYLES (C) VS. BARON CORBIN VS. TYE DILLINGER
United States Championship
Note: During the pre-show, Dillinger convinced Daniel Bryan to insert him into the match.
Results: With Corbin on the outside, AJ and Dillinger fought each other in the ring. AJ nailed the Phenomenal Forearm on Dillinger, Corbin dashed into the ring, kicked AJ to the outside, then pinned Dillinger. Baron Corbin is now US Champ.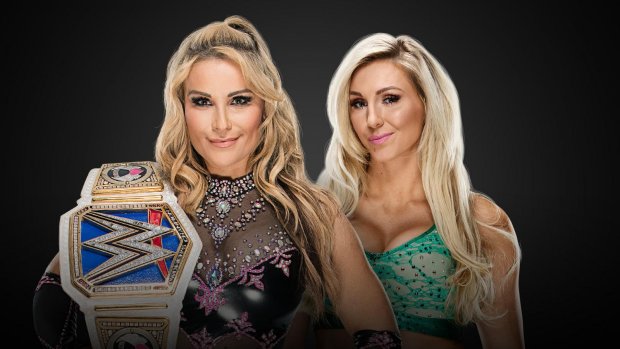 NATALYA (C) VS. CHARLOTTE FLAIR
WWE SmackDown Women's Championship
Results: The fight spilled to the outside, where Natalya started wailing on Charlotte's leg with a chair. Though disqualified, Natalya posed with her title belt over Charlotte's hurt body.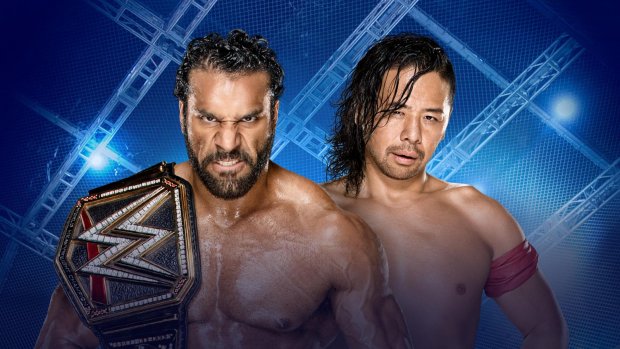 JINDER MAHAL (C) VS. SHINSUKE NAKAMURA
WWE Championship
Results: Near the end, the ref finally forced the Singh Brothers to head to the back. While this was going on, Nakamura hit the Kinshasa. The ref took too long to get back into the ring and Jinder kicked out. Jinder tried to leave, but Nakamura dragged him back in. Nakamura escaped an attempt at the Khallas, missed a second Kinshasa, and finally got caught with the Khallas. Jinder pinned Nakamura and retained.
BOBBY ROODE VS. DOLPH ZIGGLER
Results: As the two kept dodging finishers, Ziggler tried pinning Roode while holding the tights three times within ten seconds. Roode turned this around by rolling up Ziggler while holding the tights. Roode won, but Ziggler got up and caught him with a Zigzag. Ziggler stormed off angry as Roode's music played triumphantly.

SHANE MCMAHON VS. KEVIN OWENS
Hell in a Cell, Falls Count Anywhere
Results: Owens laid out Shane on a table and climbed to the top of the Cell. He couldn't bring himself to jump off the cage and instead Shane climbed up after him. For an uncomfortably long time, the two brawled on the roof until Owens started climbing down. Shane knocked Owens off the side of the cage and through a table. Shane laid Owens over another table and climbed back to the top. Shane jumped off the cage right as Sami Zayn appeared out of nowhere to drag Owens to safety. Shane crashed through the table, Sami dragged Owens over him for a pin, and the show ended with Shane being taken away on a stretcher.
Check back for more news on WWE Hell in a Cell 2017!
Gavin Jasper is continuously disappointed by the lack of Luke Harper doing anything. Follow Gavin on Twitter!