News
WWE Hell in a Cell 2015 Results
We have the complete WWE Hell in a Cell 2015 results right here.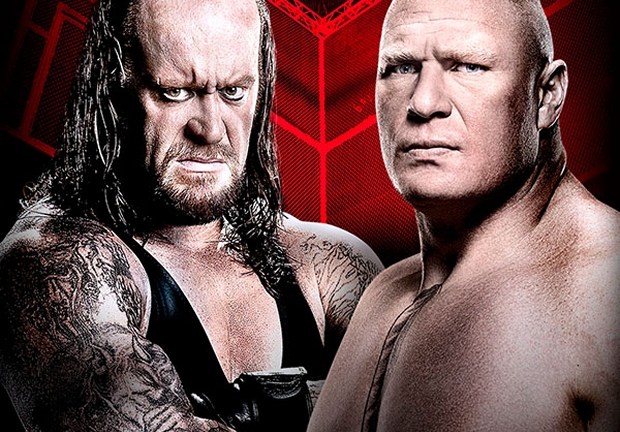 WWE billed last night's Hell in a Cell main event as one of the biggest matches in WWE history, and surely the biggest match in the rivalry between Undertaker and Brock Lesnar.
But in the build to the match, and in all of the video packages last night before the main event, they seemed to forget their own history. 
You see, it was 13 years ago, almost to the day, that Undertaker and Lesnar met in a Hell in a Cell match at No Mercy October 20, 2002. Back then, Undertaker was a biker and there was this mystery woman, Tracy, that Lesnar and Heyman said was sleeping with Undertaker, whose wife was pregnant.
Oh man, remember those storylines?
Anyway, that match was not mentioned once. Why?
Well the simple answer is that WWE doesn't want you to remember because it doesn't fit their narrative, but especially now with the WWE Network and so much of its history a couple of clicks away, WWE needs to mention that match. If not, it could create a bad domino effect.
First, if someone did watch that match on the Network this week, they'd wonder why it was not mentioned. After all, when the New England Patriots played the Indianapolis Colts last Sunday night in the NFL, wouldn't have it been odd if NBC didn't mention last year's AFC Championship game?
Of course.
The real problem with WWE not acknowledging its own history is that it sends the wrong message to this audience, right here today. Why should someone watching Hell in a Cell, or even watching Monday Night Raw, care about what we're watching if WWE isn't going to even acknowledge what's happening just a few years down the road?
It sends the wrong message. 
Quick Strikes
1. Definitely a quality surprise to see Del Rio return to the company in order to challenge, and ultimately beat John Cena for the U.S. Title. There was certainly a lot of speculation leading up to that match, especially with Cena rumored to be taking some time off until the end of December.
Del Rio was definitely a big surprise, and a nice surprise, given how he left the company in the summer of 2014. At the time, reportedly, he was let go after slapping a WWE employee that made a racist comment regarding him. He got a raw deal, and it's good to see him return.
2. This show marked one of Roman Reigns' better showings as a babyface. He still oozes as a natural heel, and that is the best spot for him long term, but this was a good match where both guys worked really hard. They also went longer than expected as well, despite it being a Cell match. Overall, a very good match to showcase Reigns as a babyface. He just needs to act more like one starting now.
3. The Dudleys losing to New Day wasn't necessarily a big surprise, however it was a tad unforeseen to see them lose so quickly, in just over eight minutes. Devon and Bubba Ray are there to elevate tag teams and, as they said on Chris Jericho's podcast last week, they're there to have a tag division in which to leave a legacy.
4. She's just like her daddy. Ric Flair could have a solid match with a broom handle and Charlotte did something similar with Nikki on this show. Actually, that's not entirely fair. Nikki has come a long way, but Charlotte carried this match from a typical Divas match to a really good match that elevated the title and made it feel even more important. Ironically for WWE, its biggest female title is the NXT Women's Championship, but this was still a really good match.
5. The most predictable finish of the year, maybe? Seth Rollins beat Kane for the WWE Title, and just about every single person who has watched wrestling in the last decade could have told you that was happening. Still, it was actually a good match. Rollins is quickly approaching a level where he can have a good match with just about anyone. That's not to say Kane is bad, quite the opposite actually, but he is older and with his size, is somewhat more limited than he was 10 years ago, for sure.
6. Very interesting decision to have the Wyatt family beat down Undertaker following the main event and then carrying him out of the building. Ultimately, this probably leads to a match at Survivor Series, with Undertaker forming some group to go up against the Wyatts. Undertaker, Kane, and the Dudleys? Undertaker, Kane, Jericho and a returning Daniel Bryan? They'll figure something out.
The Finish
Watching the show live, I thought that the main event "saved" the show. Watching it back the day after, it was actually pretty good start to finish, with a really strong main event.
WWE Hell in a Cell 2015 Results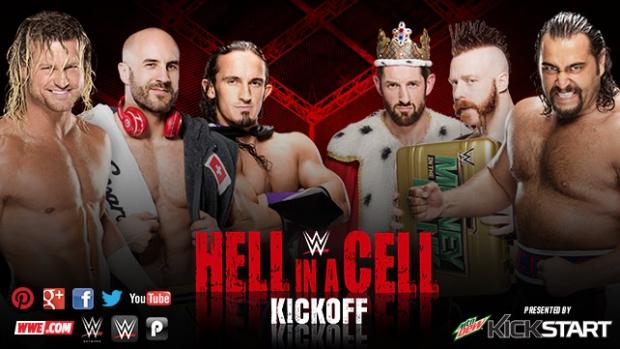 DOLPH ZIGGLER, CESARO, AND NEVILLE VS. KING BARRETT, SHEAMUS, AND RUSEV
winner: Neville pinned King Barrett with the Red Arrow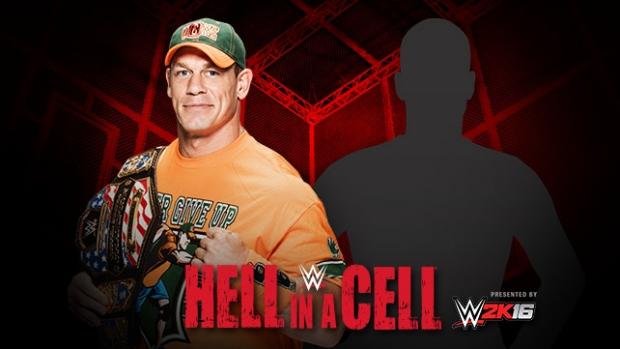 JOHN CENA (C) OPEN CHALLENGE
winner: Alberto Del Rio (and it was a clean victory, too!)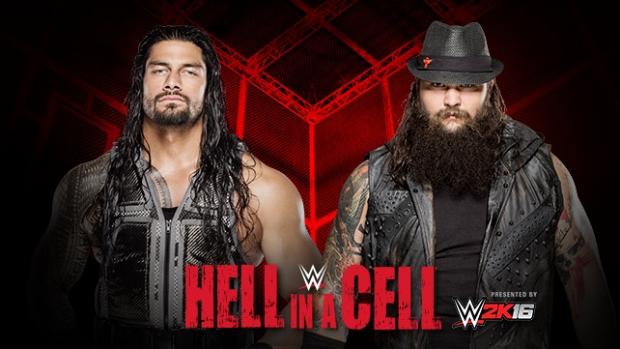 ROMAN REIGNS VS. BRAY WYATT
winner: Roman Reigns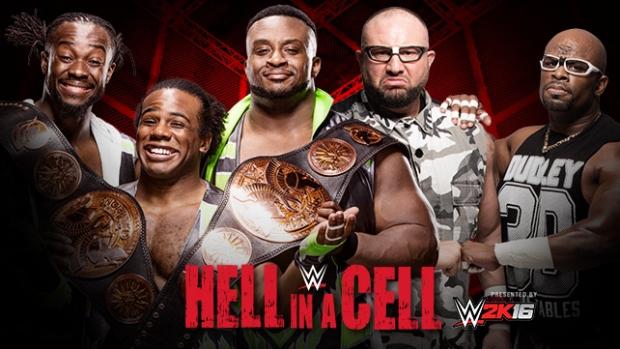 THE NEW DAY (C) VS. THE DUDLEY BOYZ
winner: New Day wins (via trombone and Trouble in Paradise)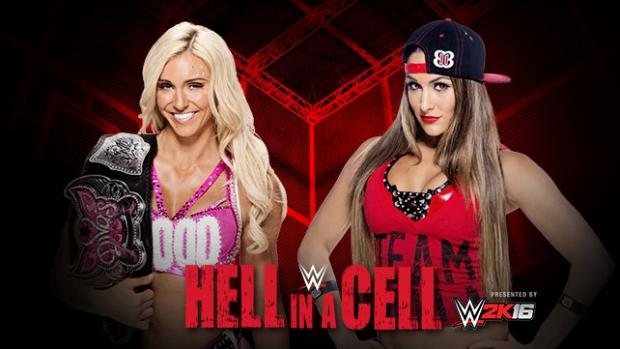 CHARLOTTE (C) VS. NIKKI BELLA
winner: Charlotte (Nikki taps to the Figure Eight)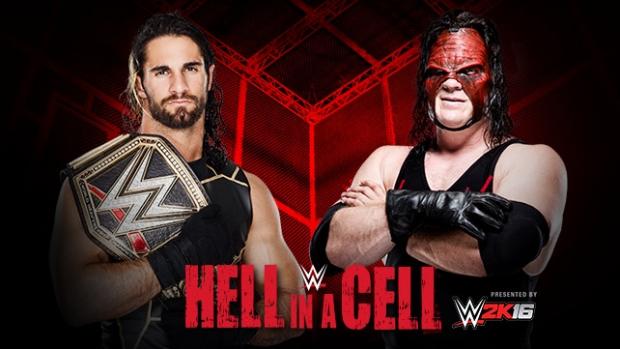 SETH ROLLINS (C) VS. KANE
winner: Seth Rollins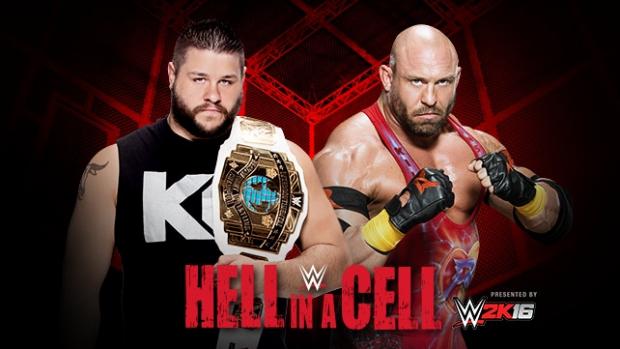 KEVIN OWENS (C) VS. RYBACK
winner: Kevin Owens (via Pop-Up Powerbomb)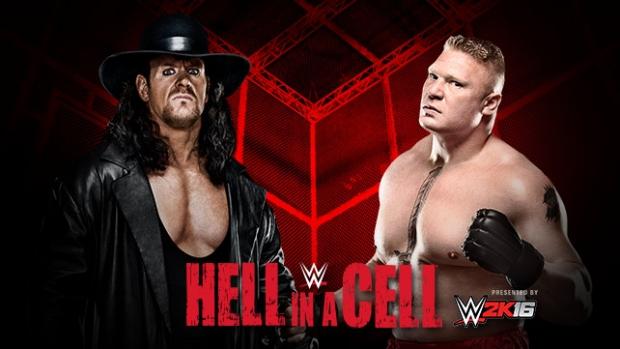 Brock Lesnar vs The Undertaker
winner: Brock Lesnar with an F5 on to an exposed piece of the ring.
Gavin Jasper remembers that after Undertaker lost against Lesnar at their first Hell in a Cell encounter, he admitted to being well past his prime. This was 13 years ago. Follow Gavin on Twitter!