News
WWE Has No Choice But To Acknowledge Roman Reigns' Wellness Violation
When Roman Reigns was suspended for violating the WWE Wellness Policy last week, WWE had to address it on Raw ...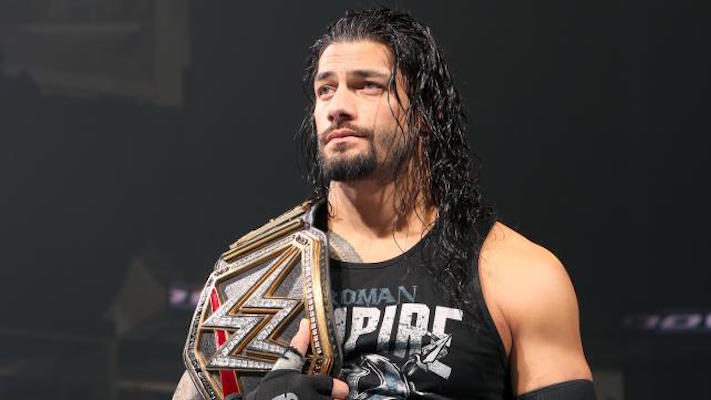 Monday's episode of Monday Night Rawwasn't five minutes old before Seth Rollins "broke from the script" and talked about Roman Reigns' suspension last week for violating the WWE's Wellness Policy.
Judging by the reaction on social media, some people were surprised. But Reigns really left WWE in no other position but to recognize it on the air.
This is 2016. In 1996, before the internet, if Reigns failed a drug test things would have been much different. More than likely, WWE would have run an injury angle to get Reigns off television for a month while not letting the world in on the fact that he failed a drug test.
In 2016, WWE has a policy of acknowledging these failures publicly, and it's good to see them stick to that even when it comes to someone like Reigns. Thanks in large part to the internet and social media, there is no way for the WWE to hide Reigns and hide this suspension, especially when he is supposed to main event a PPV just after returning.
Make no mistake, this is Reigns' fault. No one forced him to take whatever it was that he was taking, and even if he took something by accident — there are legal, over-the-counter supplements that could trigger a failure — it's Reigns' responsibility to know what he's putting into his body and it's up to Reigns to make sure he's not ingesting a banned substance.
That's simple. Period.
So with the Reigns suspension announced on the WWE website and with Reigns himself tweeting an apology last week, WWE couldn't avoid this. They needed to explain why their top babyface won't be on television again until Battlegroundcoming up later this month.
In mentioning Reigns' suspension, WWE didn't dwell on it. Rollins used it to generate some heat, talking about how Reigns let the fans down and he never did that. Rollins said that Reigns suspension was a personal insult to him, the man who claims to have put together the Shield.
WWE had to explain Reigns not being on television, and they had no other option than the truth.
Making policy failures part of the storyline is a slippery slope, but in this situation, with someone the caliber of Reigns, not only is it a possibility, it has to be expected. 
1. Sasha Banks & Paige beat Women's champion Charlotte & Dana Brooke
2. Titus O'Neil beat U.S. champion Rusev (w/Lana) via count-out in a non-title match
3. Seth Rollins beat John Cena to prevent Cena from being added to the Battleground PPV main event WWE Title match
4. Enzo Amore & Big Cass squashed two jobbers.
5. Kane beat IC champion The Miz via count-out; Miz retained the Intercontinental Title.
6. Apollo Crews & Cesaro beat Sheamus & Alberto Del Rio.
7. WWE World Hvt. champion Dean Ambrose beat A.J. Styles to prevent Styles from being added to the Battleground PPV main event WWE Title match.