News
WWE Hall of Fame to Induct Macho Man Randy Savage
It's about time! Macho Man Randy Savage expected to be inducted into the WWE Hall of Fame this year.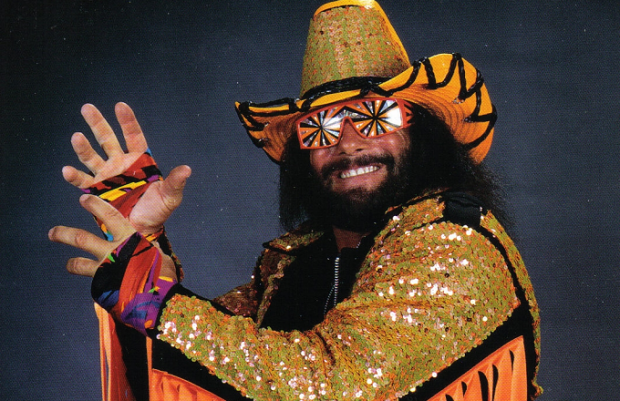 One of the highlights of Wrestlemania weekend is the WWE Hall of Fame induction ceremony, held annually the night before wrestling's biggest event of the year. This year, the Hall of Fame will take place on March 28 at the SAP Center in San Jose, California.
Here's your guide to this year's WWE Hall of Fame Class of 2015.
1) "Macho Man" Randy Savage: There was a longstanding strife between Savage and WWE chairman of the board Vince McMahon that has remained under wraps for years. In fact, it's one of pro wrestling's biggest mysteries. Savage left WWE in 1994 after being taken off the active roster – McMahon had forced him to become an announcer – and he went south to WCW, where he enjoyed a largely successful second half of his career.
Savage's resume is lengthy and filled with gold. He was a WWE Champion twice and an Intercontinental Champion once, losing that title to Ricky Steamboat at Wrestlemania III in what many historians agree is one of the best matches in wrestling history. Savage won the King of the Ring in 1987. In WCW, he was a WCW World Heavyweight Champion four times. He also won the USWA World Heavyweight Championship once.
His promo style was influential and his in-ring style paved the way for many of the smaller, high-flying wrestlers to claim spots near the top of the card.
2) Rikishi: In the early-2000's, Rikishi was one of the hottest acts in all of WWE. But his career is a lot more than just a large posterior being rubbed in the face of his opponents in the corner. Rikishi began his WWE career as Fatu, one half of the Headshrinkers, who during the early-90's were one of the more dominant tag teams in the federation. 
3) The Bushwackers: No offense to Butch and Luke, but this is classic WWE Hall of Fame booking. They usually go with the main event act (Savage), the midcard act (Rikishi) and a tag-team act (Bushwhackers) along with a women's act (see below). The Bushwhackers deserve to be in the Hall of Fame, but not really as the Bushwhackers. They were innovative as The Sheepherders in Stampede Wrestling and the NWA. They were hardcore before there was hardcore, often using weapons and heavy blood in their matches. In that sense, they're absolutely Hall of Famers. 
4) Alundra Blayze: Another example of Vince McMahon putting past issues aside, Blayze should have been inducted 10 years ago. She was women's wrestling in WWF during the early-mid 90's era. Her feud with Bull Nakano in 1994 and '95 was the big thing in women's wrestling at that time. They wrestled not only in WWE, but Nakano, who was Japanese, beat her for the WWF Women's Title at a non-WWF show in Japan, which at the time was a very big deal. It was the co-main event of the Big Egg Wrestling Universe show that drew more than 42,000 fans to the Tokyo Dome. Of course, her induction seemed unlikely after abruptly signing with WCW while women's champion and dumping the belt into the trash, live on an episode of Monday Nitro, but a women's wing without Blayze just isn't right.
5) Connor Michalek, the 8-year-old Daniel Bryan superfan who Bryan first met in 2012 and WWE later had invited to Wrestlemania 30 last year, will be the first recipient of the "Warrior Award" at this year's Hall of Fame induction ceremony. Michalek died just weeks following his Wrestlemania trip last April due to pediatric brain cancer.
The Warrior Award stems from Ultimate Warrior's Hall of Fame speech last year, where he mentioned he thought it would be nice for WWE to honor such individuals.