News
WWE Extreme Rules 2015 Card and Results
Seth Rollins retained the WWE Title in his first defense, as WWE continues to focus on The Authority …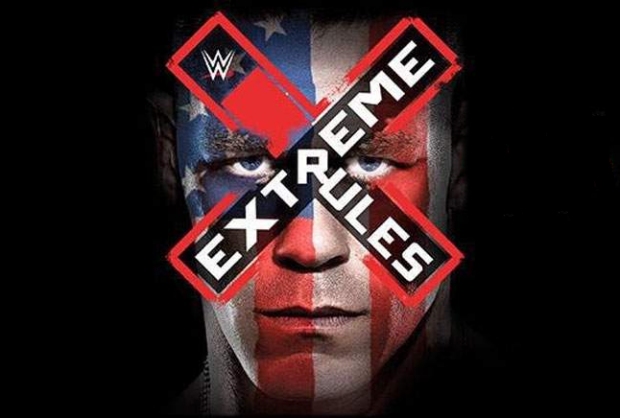 Seth Rollins is still the WWE World Heavyweight Champion. Rollins defeated Randy Orton in a cage match, which was the main event of Extreme Rules last night on WWE Network and pay-per-view. The win wasn't without a tinge of controversy, though, which gives WWE a good segue into tonight's Raw on USA Network.
Rollins added the stipulation in the build to this match that the RKO, Orton's finishing move, was banned. However, Rollins used the RKO to incapacitate Orton, and then crawled out the cage door in order to score the win.
The announce team immediately wondered if the RKO was only banned for Orton, or was it also banned for Rollins? Expect that to be a storyline that continues to progress on Raw Monday, and likely leads to an Orton-Rollins rematch at the appropriately-named Payback next month in Baltimore.
Orton gave the match some life with a pedigree, nearly scoring the win with the move. But there was a lot of outside interference which really bastardized the entire concept of the cage match. The cage is supposed to keep people out, yet every time WWE books a cage match, people get in. Why at this point even have the match? Especially in an age where you have introduced the Hell in a Cell cage, which is essentially a steel cage with a roof, and a door that locks.
Pro wrestling has essentially killed off the cage match, at least the way it was traditionally used. Now, instead of it being used as a way to keep guys out of the ring, it should be advertised as just an added element of danger, because in reality, no one is ever kept out of the ring due to the cage structure.
Quick Strikes
1. It was interesting booking to put Neville over Bad News Barrett on the Extreme Rules pre-show. It was a good, long match (more than 10 minutes) and really showcased Neville's athleticism, and it's by far the biggest win of his WWE career. Barrett has been positioned as a near top-of-the-card name, and as a newly called up guy from NXT, it's a big deal.
It also felt like WWE trying to transition Bryan's spot to Neville. It's faster than they probably wanted to do something like that, but with Bryan injured again, and apparently out indefinitely, the machine keeps rolling. It left Steve Austin behind, it left Edge behind, and if Bryan's career is in serious jeopardy with this latest health scare — we just don't know the severity of this latest injury — it will move on without him, too.
For Bryan's sake, and for the fans' sake, let's hope he's OK.
2. The Ziggler-Sheamus match was booked to showcase Sheamus for sure, despite Ziggler getting the win. Sheamus dominated the match with Ziggler barely getting in a touch of offense before scoring a rollup pin for the win. The whole "pucker up" gimmick, where Sheamus had to kiss Ziggler's behind, was ridiculous. It's typical low-brow humor that Vince McMahon seems to love.
If Ziggler wasn't being typecast as the next Billy Gunn before, putting him in a match where his ass his involved, does nothing to help separate him from the former "Mr. Ass" Billy Gunn. Just dumb. Not entertaining. Stupid.
3. WWE really booked the Ambrose-Harper match well. They brawled in a Chicago Street Fight in the opening match, and then they brawled into a car and drove off. About an hour later, after New Day won the Tag Team Titles, a car interrupted an interview by New Day and out came Ambrose and Harper, still fighting.
The backstage segment was produced really well. Instead of just cutting to a camera backstage waiting for a car to come around the corner — which WWE is known for, cameras rolling on empty backstage areas for no reason waiting for something to happen — the cameras had a purpose. There was an interview taking place. Then, wham! Here's a fight, and the camera follows that. Well done.
4. There was a Russian Chain Match. Any idea what that is? Neither did anyone else, because WWE failed to explain the rules until Cena and Rusev were in the ring. Poor planning. But it was basically a strap match, where they were joined together by a "Russian chain," which is apparently more dangerous than a regular chain? Who knew that chains had a nationality?
This is part of the problem with gimmick pay-per-views. There are "extreme" matches just for the sake of "extreme" matches because that's what the show is called, instead of booking these types of matches when it actually calls for it.
Rusev and Cena are already booked for another rematch, an I Quit Match, at Payback next month.
5. There was more poor booking in the Divas Title match. Naomi was the heel, which put Nikki in the position of trying to be the face, despite not portraying any qualities of a babyface on television since last spring? They're pushing Naomi as a top heel, and that's fine. But instead of just shoving her into a title match against another heel, perhaps she would have been better off dominating a babyface?
6. Roman Reigns looked great against Big Show in a Last Man Standing Match. The Chicago crowd, which typically would have been anti-Reigns, was well in his corner tonight. Part of that is because Big Show hasn't been booked as a strong heel.
Big Show did a nice job getting Reigns over, too. He looked like Superman with some of the spots in this match. Reigns seems to be on a slow build to a title win down the road, which in the long run, is going to be much better for him.
The Finish
This was really a mixed-bag show. There was some really good, and some really bad. It seemed to highlight a lack of vision from the booking team, which was handcuffed by stipulations they were forced to add, but also handcuffed themselves with some poor match choices and unexplained stipulations.
Match Results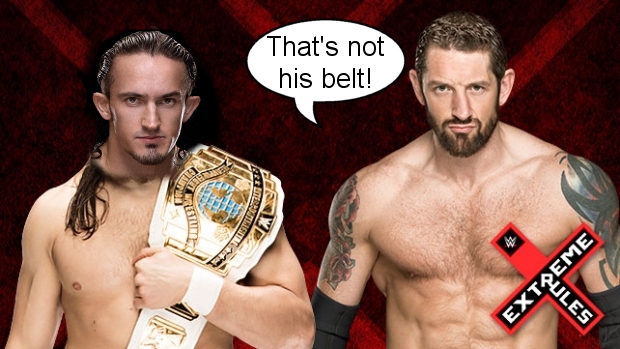 DANIEL BRYAN (C)

 NEVILLE VS. BAD NEWS BARRETT

winner: Neville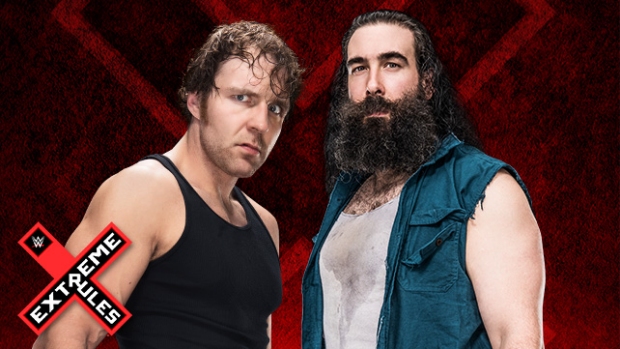 DEAN AMBROSE VS. LUKE HARPER
Chicago Street Fight
winner: Dean Ambrose (after a slight delay)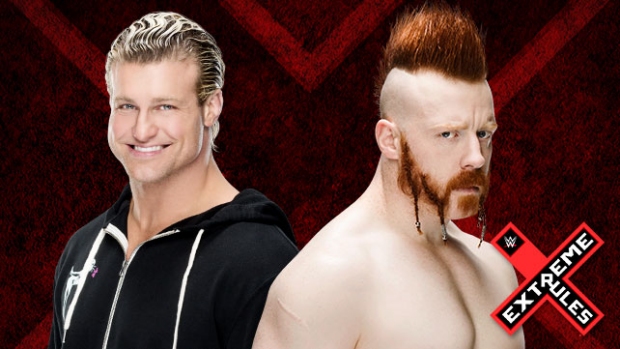 DOLPH ZIGGLER VS. SHEAMUS
Kiss My Arse Match
winner: Dolph Ziggler (but does anybody really win a match like this?)
CESARO AND TYSON KIDD (C) VS. THE NEW DAY (BIG E AND KOFI KINGSTON)
Tag Team Championship
winner: The New Day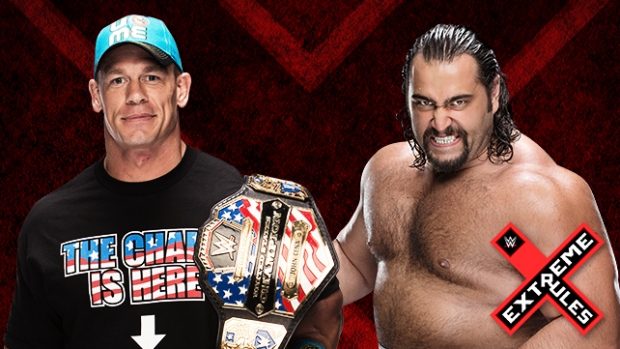 JOHN CENA (C) VS. RUSEV
Russian Chain Match for the US Championship
winner: John Cena
NIKKI BELLA (C) VS. NAOMI
Divas Championship
winner: Nikki Bella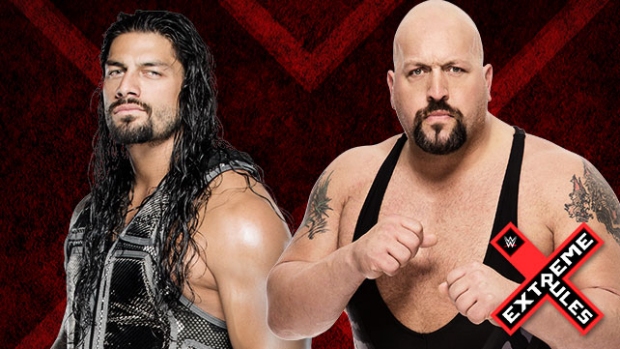 ROMAN REIGNS VS. BIG SHOW
Last Man Standing
winner: Roman Reigns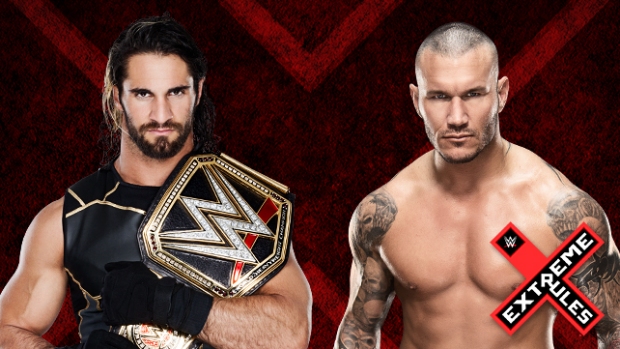 SETH ROLLINS (C) VS. RANDY ORTON
Cage Match for the WWE World Heavyweight Championship, RKO's Banned
winner: Seth Rollins