News
WWE Elimination Chamber 2015 Results and Analysis
Kevin Owens made his mark on WWE at Elimination Chamber, with the help of the company's top guy …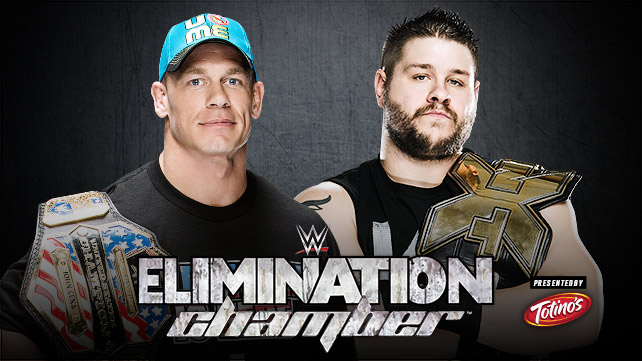 Kevin Owens defeated John Cena — 1, 2, 3, — clean in the middle of the ring at WWE Elimination Chamber 2015 on Sunday night. He joins a list that includes only a select few, including guys like The Rock, Brock Lesnar, and Daniel Bryan.
What that means is Kevin Owens is a marked man. WWE clearly sees him worth investing in, and they've put a rocket on his back very early in his WWE run. This was his first match on the main roster.
Sound familiar? WWE picking "their guy" and pushing him? I swear this just happened with someone else and the fans rejected him … oh yeah, Roman Reigns.
Owens is actually a perfect example of the point I was trying to make about Reigns at the time. It's 100 times easier to barge in on a new territory as the heel. It's easy to make fans hate you, and Owens portrays a very hateable personality. What doesn't work is telling the crowd you have to love someone, no ifs, ands, or buts.
Let's make one thing clear: Owens deserves all the credit in the world. He's been grinding on the indy scene for years and finally got his break. He's making the most of it and he's something new to the WWE audience. No offense to Owens, but he isn't the typical WWE cookie cutter. He's not chiseled or, as my wife says, "he's not all that handsome," but that's exactly what makes him unique! That look is what's making his character work.
He's different, but the audience can connect with him. He's that guy in the bar you don't want to ever have trouble with, because you know he's probably going to beat you up. He's vicious and methodical in his attack and brings with him a different moveset than almost anyone else in WWE. No one does a pop-up powerbomb. No one does that cannonball into the corner. Owens even pulled off a springboard moonsault off the top rope against Cena. For a guy who looks like he just got up off his couch and waltzed into a wrestling ring, he's agile, and he's showing it off.
What this all adds up to is one great wrestler who is going to draw a lot of money as a heel for WWE. Even better, in five years — let this play out — when WWE turns him babyface, he'll have a huge run as their top guy.
Steve Austin didn't look like a cookie-cutter top guy either. He was a redneck who drank beer and looked like a more toned-up common man. That's what Owens has as well.
Secondly, give a lot of credit to John Cena, who in his position could have nixed the losing clean idea if he didn't want to do it.
Also, how about this? It's just another great PPV match for John Cena, the man the "smart fans" say can't work a good wrestling match. Is he Bret Hart? No, and he'll admit that, but he's had very few stinkers as a top guy in a top match on pay-per-view. He almost always delivers.
Owens' clean win is also another example of Cena doing all he can to get the younger generation of wrestlers over, another thing the "smart fans" say he rarely does, and rather prefers to "hold them down."
Just look at his resume. Sheamus beat him in 2009 to win his first WWE Championship. Daniel Bryan beat him at SummerSlam 2014, CM Punk beat him in Money in the Bank 2011. He helped elevate Edge to a main eventer in 2006 after Edge won the Money in the Bank match. Now you can add Kevin Owens to that list.
John Cena is a company man, and despite what people like to think, the truth is there. Just look at it. John Cena does business, just like he did last night, and just like he did at SummerSlam last year, when Brock Lesnar basically squashed him like bug.
The ball is now in Owens' court. You have the win, you have the bragging rights. WWE needs to keep its foot on the gas, but Owens needs to keep delivering like he has. This is a crucial point for him. One misstep, and WWE doesn't tend to have a lot of patience.
Given Owens' history though, I don't see that as a problem. He's been delivering no matter where he's been for the better part of 10 years.
Quick Strikes
1. Back to the Owens-Cena match, WWE announced Owens-Cena II for Money in the Bank later this month. Also, the match was excellent. The only part I didn't like was Cena kicking out of Owens' pop-up powerbomb. It made for some good dramatics, but it sold-out the move in Owens' first match. That move should have been a killer finisher until WrestleMania 32. Kick out of it there.
2. Ryback won the IC Title, which was a surprising. It seemed with Bryan's win at WrestleMania that they were going to do similar things with the IC and U.S. titles, trying to bring the prestige back. Not sure Ryback is going to be able to do that given his style, and the belt's reputation for great matches.
3. Roman Reigns and Dean Ambrose seem way too buddy-buddy. At the start of the show, it felt like WWE was tuning up a Reigns heel turn at the end of the night, but they didn't pull the trigger on it. Ambrose won the match by DQ but Rollins retained the title. Ambrose wound up stealing the belt and leaving the building with it to close the show.
4. New Day retained the tag titles and I wonder if Kofi Kingston is gearing up for a singles push this summer as a member of the group. Kingston is advertised for the Money in the Bank match later this month and he's also booked to face Brock Lesnar in Japan at a live event this July. That's two big matches for Kingston as a singles wrestler. It could be that WWE plans to keep the tag titles on Big E and Xavier Woods, and give Kingston a singles run within the group.
The Finish
Ironically, the two Chamber matches were probably the two lowest points of this show. For a match billed as dangerous and unforgiving, the chamber itself just seemed flimsy and weak.
The show was booked well though, with "breather matches" placed just in the right spots. For the first special on WWE Network, it was notable and newsworthy, mostly with Owens' win over Cena.
WWE Elimination Chamber 2015 Results
Pre-Show Match: Stardust vs. Zack Ryder
winner: Stardust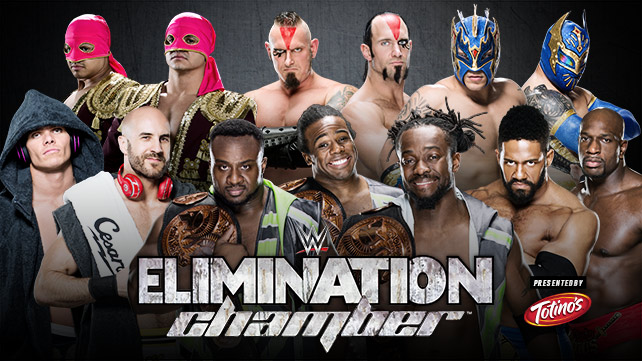 WWE Tag Team Championship Elimination Chamber Match
winner: The New Day (retains Tag Team Championship)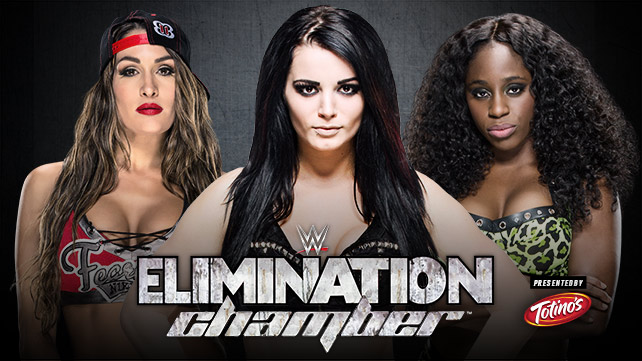 Divas Champion Nikki Bella vs. Paige vs. Naomi
winner: Nikki Bella (retains Divas Championship)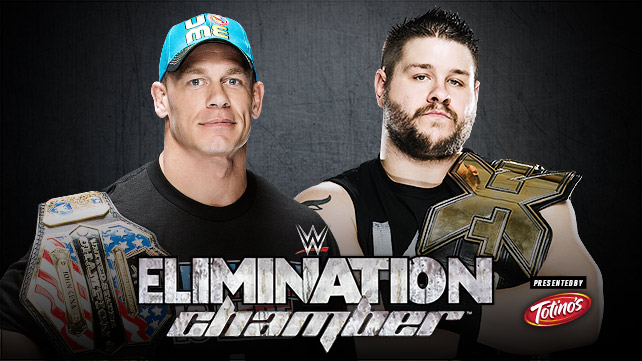 John Cena vs. Kevin Owens
winner: Kevin Owens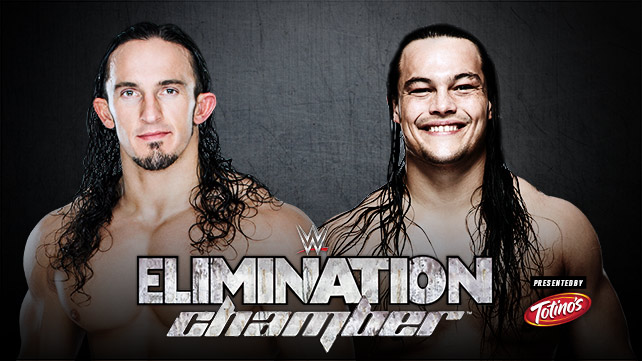 Neville vs. Bo Dallas
winner: Neville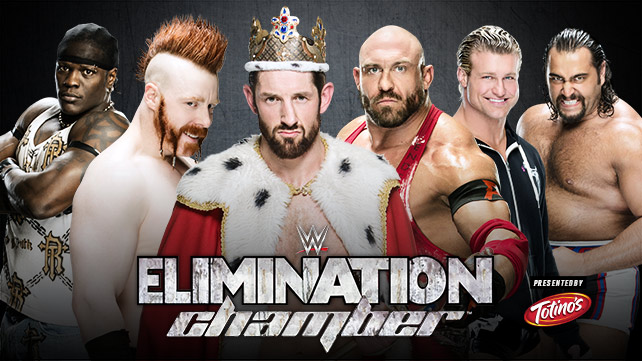 Intercontinental Championship Elimination Chamber Match
winner: Ryback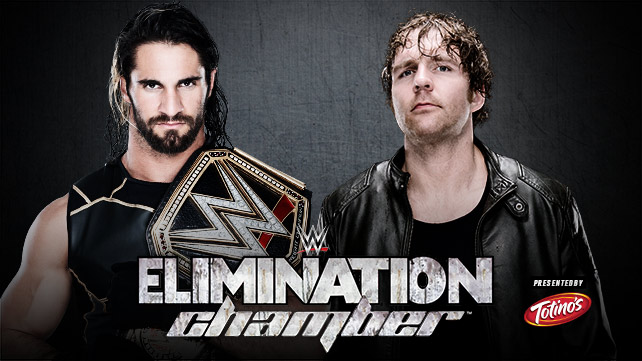 WWE World Heavyweight Champion Seth Rollins vs. Dean Ambrose 
winner: Dean Ambrose…by shady disqualification. Seth Rollins retains. Dean takes off with the belt anyway.
Don't forget to check back tomorrow for in-depth analysis of WWE Elimination Chamber 2015 from our wrestling expert, Mike McMahon.