News
WWE Draft Preview
The WWE is going back in time with a brand split, taking place this Tuesday on the first live SmackDown ...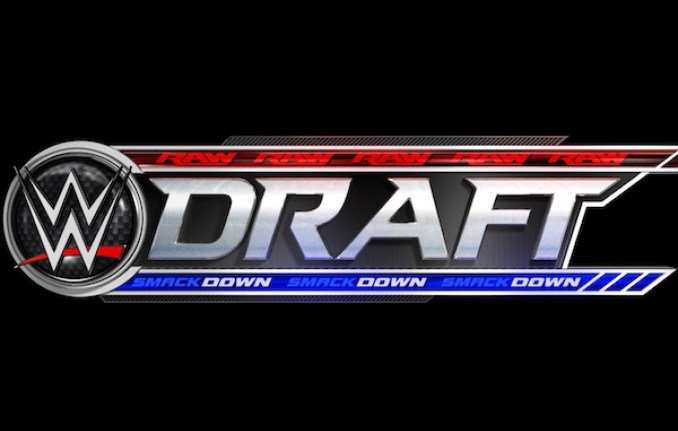 WWE will split its brands again on Tuesday, when the WWE Draft returns on the first live episode of SmackDownon the USA Network. According to rules posted on WWE's website Sunday night, Monday Night Raw, led by Stephanie McMahon, will receive the first pick in the draft. Because Rawis a three-hour program and SmackDown is only a two-hour show, for every five picks, Rawwill receive three and SmackDownwill receive two.
WWE also posted an eligible roster on Sunday, with almost every singles wrestler on the roster accounted for, including Roman Reigns, who is serving a suspension for violating WWE's Wellness Policy. Part-timer Brock Lesnar is also listed. Notably absent, however, are part-timers Triple H and The Undertaker. Tyson Kidd, who is out with a severe neck injury, is also not listed. Randy Orton, who returns at BattleGroundand will also fight Lesnar at SummerSlamnext month, is eligible to be drafted.
The build to this draft has been interesting. After last Monday's Raw, WWE shaped Rawas the "heel" shot and SmackDownas the "babyface" show, with Shane McMahon in charge and leading this "new era" of stars.
It will be interesting to see how WWE presents this draft and how they choose to shape the rosters on each side. It's possible that they go the direction many "smart" fans seem to be hoping for, and that's keeping Rawas the "sports entertainment" show and allowing SmackDownto be a pro wrestling show. The brands won't just have distinct rosters, if that were the case, but they would have distinct styles.
WWE's ratings are nearing all-time lows. The formula isn't working anymore. But it's hard to make a 70-year-old Vince McMahon change his ways. The brand split allows WWE, and McMahon, to run things the way they have always been run on Raw, while allowing for more artistic freedom and (hopefully) a change in approach on SmackDown.
When I say a change in approach, I mean all the way through. Mauro Ranallo is great as the alternative to Michael Cole, but it can't stop there. The set needs to look different, they can't use the same stage, and the show needs to not only feel different, but look different in presentation. WWE could easily use different ropes, or perhaps even a different color canvas on SmackDown.
It appears there will be a new logo, which has leaked online.
WWE could have Raw headlined by John Cena, Roman Reigns, and Randy Orton, while allowing SmackDown to be led by Seth Rollins, Dean Ambrose, and A.J. Styles. 
With six NXT picks in the draft, SmackDown would be the perfect home for Samoa Joe and Finn Balor, while Raw seems like the perfect fit for Elias Samson and Mojo Rawley. 
There is going to come a time that WWE can't be run by Vince McMahon because … well … there's going to come a time when Vince is just simply no longer with us. There will be no future endeavours to wish him well on, either. 
When that happens, everything points to Triple H running the "wrestling" portion of the company. Now is a good time to get that started.
Vince, let Paul Levesque run SmackDown. Let him sit at Gorilla and let him run the show. Let him book it, let him do it all. It might look and feel different than Raw. It might look and feel different than what you've done for the last 20 years, and that's a good thing.
It has to happen at some point, anyway.
There are definitely some things to be worried about, however.
First, it's very likely that WWE will go back to having two World Champions. That's the impression, anyway, with WWE Champion Dean Ambrose on the list of eligible wrestlers for the draft. If he can be specific to one brand, it would mean his championship is as well, so the introduction of another World Title is likely, unless they draft Ambrose to a show only to specify that's for when he loses the World Title, and the champion is allowed to cross brands.
That's the better solution. Splitting the World Titles again only de-values both.
Second, there are going to be way too many authority figures. The authority-figure narrative is already so boring when it comes to pro wrestling. What should be supplemental characters end up taking up way too much screen time and are way too much the focus (especially when their last name ends with McMahon … funny how that works out).
We now have Stephanie in charge of Raw and Shane in charge of SmackDown. Underneath them are two general managers, and we'll find out who they are tonight on Raw. 
All the while, there's Vince McMahon lingering as the man still in charge of the company as a whole.
That's the potential for a huge mess.
Hopefully (but not likely) WWE lets these authority figures work in the background and only see the screen when it's time for a ruling, rather than being a central part of the storyline.