News
WWE Battleground 2017 Results
The Punjabi Prison cage match is dusted off as Jinder Mahal defends the WWE Championship against Randy Orton yet again.
SmackDown's last stop before SummerSlam is WWE Battleground 2017, which is one of those white bread WWE PPVs where there's no real gimmick to it. It's just a cool name. The PPV started back in late 2013 and has had some less-than-stellar main events since then. Who can forget Daniel Bryan and Randy Orton battling it out for a vacant WWE Championship only for a crying Big Show to cause a no contest by punching everyone? Or Brock Lesnar squashing Seth Rollins for a while until Undertaker teleported into the ring to kick Brock in the jimmy?
At least last year's Shield triple threat was pretty rad, even if it happened amidst the Roman Reigns wellness violation, which made it weird.
Anyway, this year's show!
WWE BATTLEGROUND 2017 RESULTS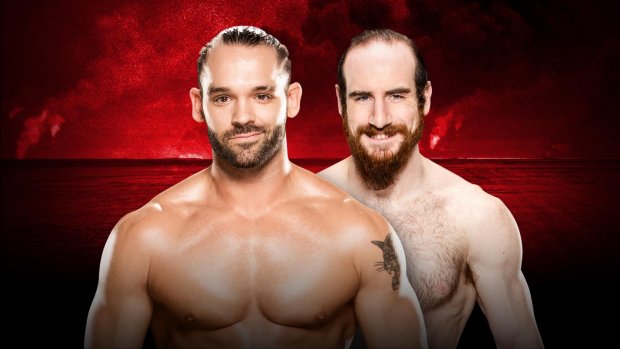 TYE DILLINGER VS. AIDEN ENGLISH
Results: Keeping his cool for once, English was able to out-maneuver Dillinger and catch him with a full nelson into a front slam. He then rolled him up for a pin and grabbed the tights for a win.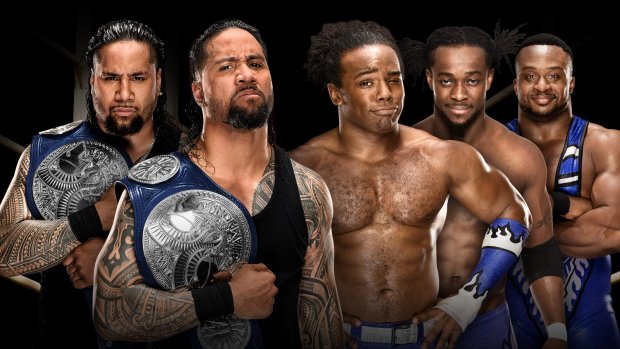 THE USOS (C) VS. THE NEW DAY
WWE SmackDown Tag Team Championship
Results: Most of the match was two-on-one, since the Usos gave Kofi a double-powerbomb onto the outside, taking him out of the bout. Kofi came back eventually, bringing forth a handful of nearfalls from both sides. Finally, Kofi hit Trouble in Paradise on one Uso, followed by Xavier doing a flying elbow drop across 90% of the ring. He made the pin and the New Day are the tag champs!
SHINSUKE NAKAMURA VS. BARON CORBIN
Results: Shinsuke started to cut down Corbin and it looked like he was on the way to victory. As he set up for a suplex, Corbin kicked him in the crotch. Shinsuke won via disqualification and Corbin smiled at it. He got up to leave, but then Corbin decided to double back and beat Shinsuke with the Money in the Bank briefcase.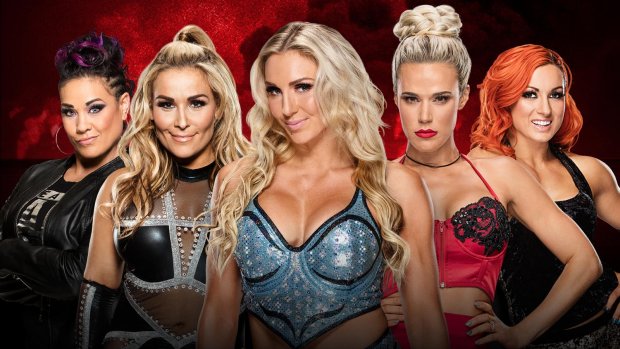 TAMINA VS. NATALYA VS. CHARLOTTE FLAIR VS. LANA VS. BECKY LYNCH
Fatal 5-Way for #1 Contendership for the WWE SmackDown Women's Championship
Results: After lots and lots of back and forth action and constant team-ups by Lana and Tamina, Becky was able to make Tamina tap to the Disarmer. Shortly after, she made Lana tap. Immediately, Natalya rolled up Becky and held her tights for the pin. Now it's down to Natalya and Charlotte.
Natayla blocked a top-rope moonsault with her knees. As Charlotte got back up, Natalya rolled her up so that the back of Charlotte's head hit the bottom turnbuckle. Natalya pinned Charlotte to earn a title shot. Naomi offered her hand, but Natalya walked away.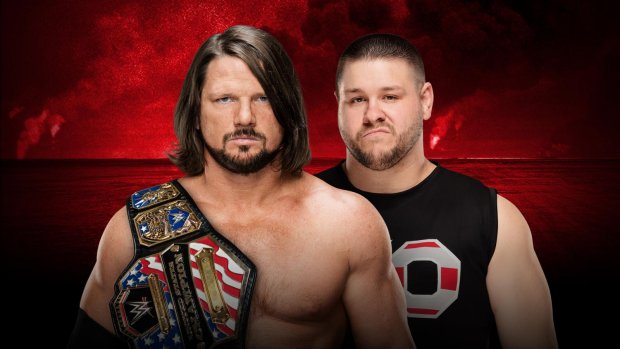 KEVIN OWENS (C) VS. AJ STYLES
United States Championship
Results: The referee got knocked out, allowing Owens to surprise AJ with a superkick. The two kept reversing submission holds while the ref slowly came to. AJ had Owens in a crossface, but Owens was able to turn it into a pin, counted by the groggy ref. Once again, Kevin Owens is the Face of America.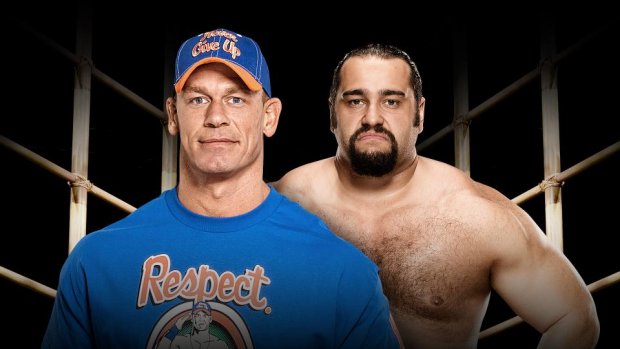 JOHN CENA VS. RUSEV
Flag Match
Results: After a match that felt like it went on forever, Cena drove Rusev through two tables with the Attitude Adjustment. Cena placed the American flag in the American podium and won.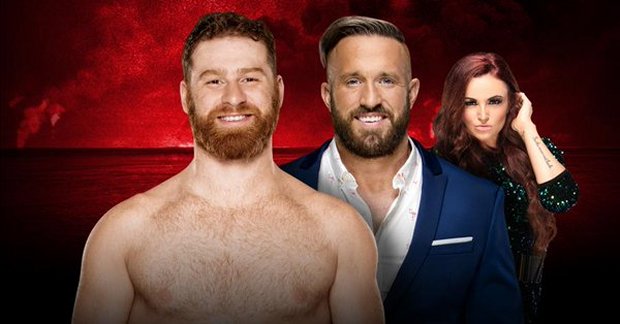 SAMI ZAYN VS. MIKE KANELLIS
Results: Sami was able to knock Mike out with the Helluva Kick, redeeming his loss from last Tuesday.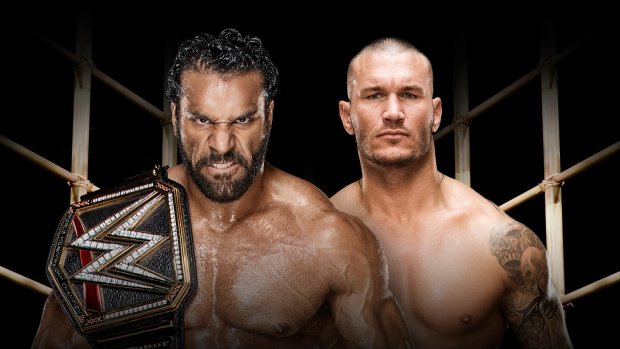 JINDER MAHAL (C) VS. RANDY ORTON
Punjabi Prison Match for the WWE Championship
Results: The first three doors opened and closed with neither wrestler escaping. With the fourth one open, Orton hit Jinder with an RKO, but then the Singh Brothers appeared out of nowhere and pulled Jinder out through the door in time. Orton climbed out of the first cage and spent a while fighting off Jinder and the Singh Brothers. When it looked like Orton was able to climb out, the Great Khali walked down to the ring and strangled him. Jinder escaped and retained the title.
Gavin Jasper is appalled by the lack of Luke Harper in the main event. Follow Gavin on Twitter!