News
Wormwood: Trailer Arrives for Netflix CIA Thriller
Wormwood, the 6-part true crime thriller with some documentary elements, has received an intriguing first look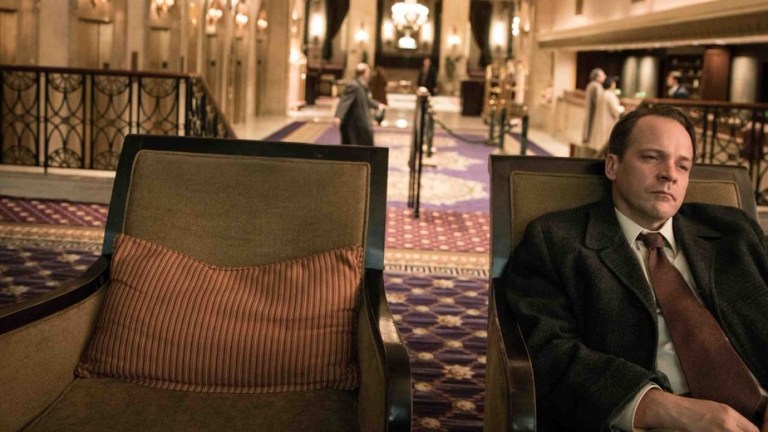 In the "reality in stranger than fiction" files no story may be more surreal and unbelievable than the CIA's MK-ULTRA mind control experiments. The American government's effort into LSD, mind control and many other nefarious, arguably supernatural endeavors has made for a good backdrop for many a science fiction story. 
Now with the help of Netflix's massive true crime industrial complex, the real story of MK-ULTRA will receive a spotlight. 
Wormwood is a six-part true crime series about the death of a CIA employee Dr. Frank Olson. The series will explore the casues of Olson's mysterious death by blending fact and fiction and combining documentary elements with a scripted narratvie starring Peter Sarsgaard.
The first official trailer for the show gives us an idea of just what that will look like.
Well, that looks cool. Combining documentary footage with re-enactments is always a dicey proposition but something about the bleak Fincher-ian drama at play there combined with Making a Murderer-style interview is compelling. And of course, it doens't hurt that the whole thing is brought to us by legendary documentarian/Nathan Fielder fan Errol Morris. 
Sarsgaard stars as Olson, who fell from a hotel window to his death in 1953. The CIA denied a role in Olson's death for decades until finally conceding in 1975 that it spiked Olson's glass with LSD and his death was a drug-induced suicide. That seems terrifying enough but surely Errol Morris will be able to uncover even more misdeedds. 
Netflix describes Morris' docu-series thusly.
This six-part series explores the limits of our knowledge about the past and the lengths we'll go in our search for the truth. A family story of one man's sixty-year quest to identify the circumstances of his father's mysterious death. A quest which brings him face-to-face with some of the darkest secrets of the United States.
Wormwood debuts on Netflix on December 15.