News
Wonder Woman's Patty Jenkins Will Go Dark As Part of Shudder Originals New Slate
New slate of Shudder Originals offers a hypnotic stare into the Primal Screen, including something from Wonder Woman's Patty Jenkins.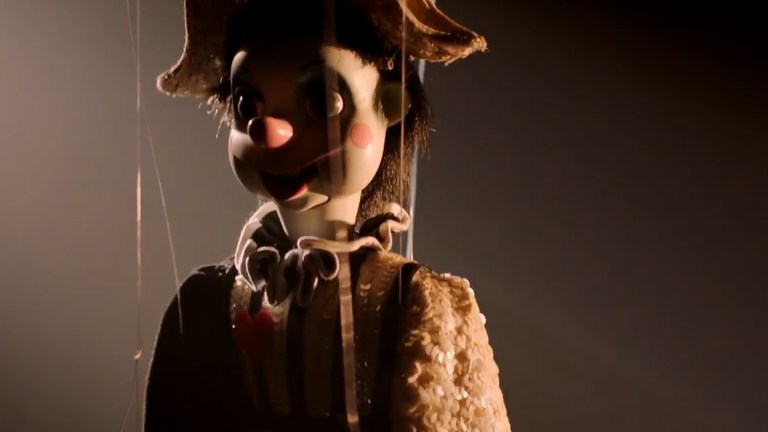 Imagine relaxing into the sights and sounds of the very things that frightened you as a child. AMC Networks' Shudder Streaming Service wants to burn them into your Primal Screen in a new slate of "Shudder Originals." Wonder Woman director Patty Jenkins is attached to one project that will uncover a dark and apocalyptic power "from the heart of gangland Los Angeles."
AMC Networks' premium streaming service is developing six new titles. Shudder Originals will launch Thursday, June 8, with Primal Screen, a new horror documentary from Rodney Ascher, who directed Room 237 and The Nightmare.
Creator/director Ascher created a "singular hybrid of documentary and horror that explores the pop-culture artifacts that traumatized individuals in their youth and the effects it has had on their lives."
"Fear, obsession, and people's attempts to understand these things are a particular focus of mine," Ascher said in a statement.
"Shudder was a fantastic partner and they gave me the freedom to dive deep into this new rabbit hole. I'm thrilled to present Primal Screen on a streaming service that showcases an expansive collection of Mario Bava films, a wide selection of horror-documentaries and a great variety of thrilling entertainment."
The first Shudder Original explores how "individuals are simultaneously attracted to and repelled by what scares them most," according to their press statement.
"Primal Screen is a gripping, unique horror documentary that's unlike anything we've ever seen and we look forward to presenting it to our members as our first 'Shudder Original,'" Owen Shiflett, Vice President of Development for Shudder, said in a statement.
"At Shudder, we carefully select every new title added to our library to ensure we are giving our members something beyond what is expected. Expanding into original programming is a natural progression for us, and we're proud to further enhance Shudder's offering by bringing our members the vision of emerging and established storytellers who are pushing limits within genre entertainment."
Here is the trailer.
Shudder is known for super-serving fans of thrillers, suspense and horror. The "high-caliber original programming slate" will include a mystery series; a Ted Bundy-inspired scripted project; and a series based on an Emily Schultz novel, among many others.
Patty Jenkins is attached to RIPRORE, which is set "in the heart of gangland Los Angeles," according to the official synopsis. "A gruesome discovery sparks a frenetic Homicide Investigation; but underneath the surface lurks a darkness that leads to the end of days. From by Sam Sheridan (former MMA fighter and author of A Fighter's Heart and The Disaster Diaries).
Deadwax is a short form series about "the hunt for a mysterious record that drives its owners mad … and kills anyone who dares to play it," according to the official synosis.  From Graham Reznick, co-writer of Until Dawn and director of I Can See You.
In The Blondes, "a woman treks to find the father of her unborn child, while navigating a world where blonde haired women could turn into rabid monsters at any moment," according to the official synopsis. It is based on the novel by Emily Schultz. The Blondes will be executive produced by J. Todd Harris, Marc Marcum and Branded Entertainment.
An Untitled Arkasha Stevenson Project is about "a serial killer series loosely based on Ted Bundy and his relationship with his long-time girlfriend," according to the official synopsis. It was written and directed by Arkasha Stevenson (Pineapple).
Shudder lets out a regular and horrifying stream of exclusive new film and series releases, including exclusives include Alice Lowe's critically acclaimed horror-comedy Prevenge, popular J-Horror franchise mash-up Sadako Vs. Kayako, and the hit Swedish series Jordskott.
This summer, Shudder kicks off the second annual Shudder Labs workshop in the U.S., which fosters connections amongst established creators with a new generation of innovative creators who will continue to shape and innovate the genre. This year's workshop will be led by Masters-in-Residence Mike Flanagan (director, Ouija: Origin of Evil, Hush, the upcoming Stephen King adaptation Gerald's Game) and Nick Antosca (screenwriter, Channel Zero, Hannibal, The Forest) It will be held June 11-15 at the Mohonk Mountain House in New Paltz, NY.
 "Qatar" was written by Steve Hely, and directed by Becky Martin.