News
Wonder Woman 3 Will Be a Contemporary Story, Says Patty Jenkins
Director Patty Jenkins reveals that, after two past-set movies, she plans to have Wonder Woman 3 tackle a present-day story.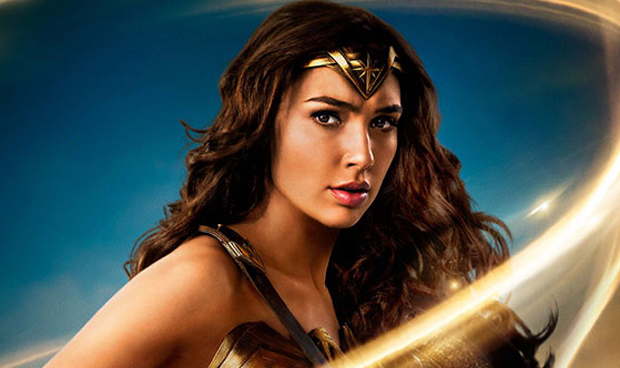 DC superhero sequel Wonder Woman 1984 remains our primary focus of speculation as we move towards its 2020 release. However, director Patty Jenkins already seems to have some idea about what she wants to achieve with the far-off Wonder Woman 3, specifically when it will take place.
Looking far ahead, it appears that DC/Warner Bros' third solo feature run of Gal Gadot's Diana Prince/Wonder Woman will see the Themysciran thrasher in a setting – at least, by the time we get to the film – in which we will have only seen her tangentially: the present. Indeed, franchise helmer Patty Jenkins – who returned to direct the upcoming Wonder Woman 1984, and will presumably repeat the process for the untitled Wonder Woman 3 – has revealed to THR that she's done with flashback settings for the character.
While Jenkins qualifies her statement with the fact that plans are far from final, she explains:
"I'm not set, but I'm not doing another period piece." She adds, "It's definitely one of the things we talked about. I'm not planning to put it in the past again, because where are you going to go? You have to go forward. It's definitely a contemporary story. That's all I can say. Where we put it and how that gets figured out, I haven't totally nailed down."
While Warner's cinematic endeavors in the comic continuity, dubbed the DC Extended Universe, have been seen as hit-or-miss, Wonder Woman (and now Jason Momoa's Aquaman,) have emerged as critical and financial winners. Yet, for the current Wonder Woman, the shifting of time periods is becoming the norm, emphasizing the immortal nature of the Amazonian. We saw her debut in 2016's Batman v Superman: Dawn of Justice in the present, followed by a smash solo debut in 2017's Wonder Woman primarily set (bookended by contemporary-set scenes,) in 1918 in the midst of World War I, and 2020's Wonder Woman 1984 will take us to the "Frankie Says Relax" epoch of the eponymous Orwellian year.
Consequently, it will probably feel refreshing to see a Wonder Woman film that's firmly affixed in the present after two flashback efforts. Yet, by the time we get to Wonder Woman 3, the landscape of the DCEU could be facing a major overhaul, seeing as the canon's kickoff star, Henry Cavill, is hanging up his cape, and Ben Affleck, for all intents and purposes, appears to have permanently put down his Batman cowl. While that still leaves the franchise in successful hands – with 2017's Wonder Woman garnering nearly $822 million worldwide, this past November's Aquaman recently crossing the $1 billion mark, and 2020's Wonder Woman 1984 poised to mark similar territory – the gaping holes in the Justice League roster will be a distraction until the tough task of filling them is complete.
For now, Patty Jenkins's latest work can be seen on television with the limited series, I Am the Night, set to premiere on TNT (tonight) on January 28. After that, Wonder Woman 1984 is set arrive at theaters on June 5, 2020.
Joseph Baxter is a contributor for Den of Geek and Syfy Wire. You can find his work here. Follow him on Twitter @josbaxter.