News
Women's March Attracts Superheroes, Magicians, and More
Celebrities from some of our favorite genre shows came out to the Women's Marches this weekend.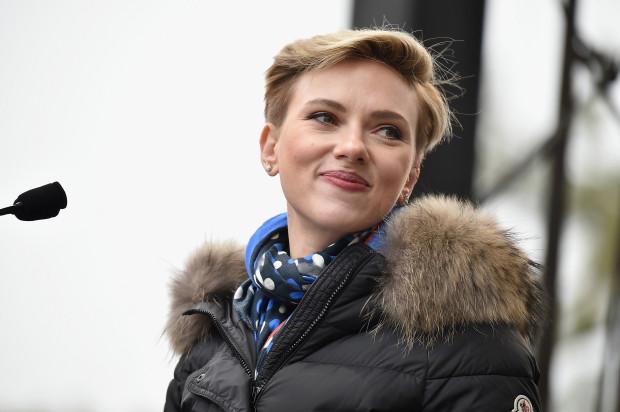 With the Women's March bringing record crowds to cities across the nation and the globe, everyone who participated could be considered a superhero championing human rights, but some locations were graced with actual superheroes in the form of actors from some favorite DC and Marvel TV shows — and that's not even counting Black Widow a.k.a. Scarlett Johansson, who spoke on the National Mall.
Here are some of the genre television stars that were spotted on social media showing their support for the worldwide movement coming in the wake of the Trump inauguration. Represented are multiple actors from Marvel's Agents of S.H.I.E.L.D. and Syfy's The Magicians as well as some other familiar faces.
Melissa Benoist
Supergirl – Washington, DC
Chloe Bennet and Natalie Cordova-Buckley
Agents of S.H.I.E.L.D. – Washington, DC
Clark Gregg
Agents of S.H.I.E.L.D. – Los Angeles, CA
Ming-Na Wen
Agents of S.H.I.E.L.D. – Los Angeles, CA
Jaimie Alexander & Ashley Johnson
Blindspot – New York, NY
— Jaimie Alexander (@JaimieAlexander)
January 21, 2017
Mark Ruffalo
Avengers – New York, NY
Olivia Taylor Dudley
The Magicians – Los Angeles, CA
Jade Tailor
The Magicians – Washington, DC
Rose McIver and Phoebe Tonkin
iZombie and The Originals – Los Angeles, CA
Sir Ian McKellen
X-Men, Lord of the Rings – Washington, DC
Eliza Dushku
Buffy the Vampire Slayer, Dollhouse – Boston, MA
Karen David
Galavant, Once Upon a Time – Los Angeles, CA
Sarah Carter
Falling Skies – Los Angeles, CA