News
Motherless Brooklyn Trailer Debuts
Edward Norton and Willem Dafoe will star in private eye adaptation Motherless Brooklyn. The trailer is now here.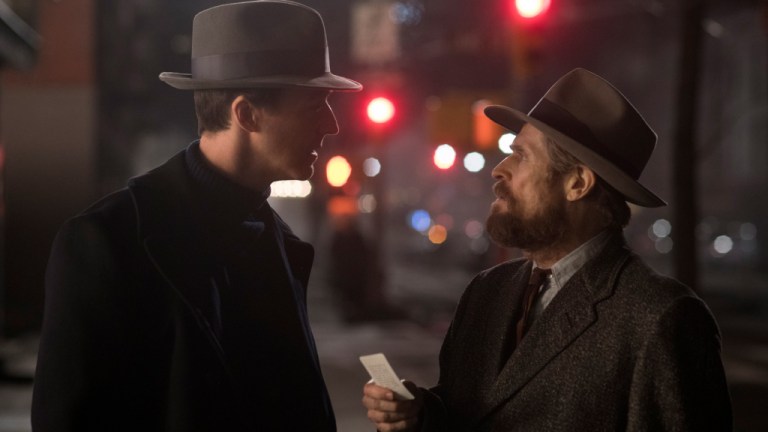 Edward Norton (your erstwhile Bruce Banner before his throne was usurped) has been trying to adapt Jonathan Lethem's 1999 detective novel, Motherless Brooklyn, for nearly 15 years. Now with the help of some famous friends, he's finally going to pull the thing off.
Motherless Brooklyn is set in 1954 and tells the story of private detective Lionel Essrog who suffers from Tourrette syndrome. Essrog witnesses the stabbing death of his mentor by some thugs. His journey to find out who is behind his mentor's death takes him to a Harlem night club and then eventually to shadowy developer Moses Randolph and his brother Paul (Dafoe).
Norton wrote the script, will direct, produce, and star. Here is everything else we know about the P.I. thriller.
Motherless Brooklyn Trailer
Here is the first full trailer for Motherless Brooklyn. Makes sense why Norton wanted to adapt this thing for so long.
Motherless Brooklyn Release Date
Motherless Brooklyn will arrive in theaters on November 1, 2019. It's also set to close The New York Film Festival on October 13. 
Motherless Brooklyn Cast
Owner of one of the most fascinating faces in all of Hollywood, Willem Dafoe, is joining the cast of Edward Norton's adaptation of the novel Motherless Brooklyn.
Dafoe will be playing the brother of the villain, a ruthless and corrupt developer who is designing New York neighborhoods as slums so his people can buy up all the property. Seems like a perfect fit for a guy whose name is basically "the foe."
further reading – The Lighthouse: Everything You Need to Know
Willem Dafoe is nominated for an Academy Award for Best Actor for his work in last year's The Florida Project.
Also starring alongside Norton and Dafoe are Gugu Mbatha-Raw, Bobby Cannavale, Cherry Jones, Michael Kenneth Williams, Leslie Mann, Ethan Suplee, Dallas Roberts, Josh Pais, Robert Ray Wisdom, Fisher Stevens, and Alec Baldwin.
Read and download the Den of Geek SDCC 2019 Special Edition Magazine right here!
Alec Bojalad is TV Editor at Den of Geek and TCA member. Read more of his stuff here. Follow him at his creatively-named Twitter handle @alecbojalad