News
Will Quarry Season 2 Happen?
Quarry has neither been renewed nor canceled at Cinemax. Will critical acclaim or low ratings win the tug of war?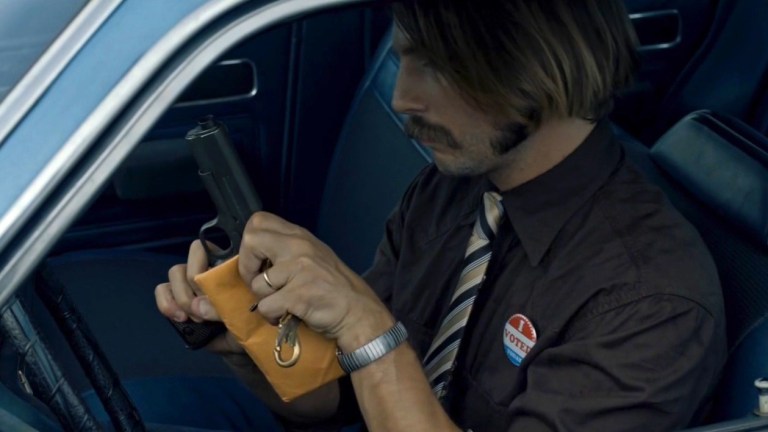 As a sleeper hit for Cinemax, Quarry season 2 would seem to be a no-brainer, but with low viewership for this dark 70s hitman drama, it appears the network is still on the fence over whether to bring it back or not. Although we loved season 1, especially the finale, which gave us one of the most amazing Vietnam war sequences ever filmed, critics were not united in their opinions of Quarry either. But the limbo status of the show is puzzling. What's the hold-up?
We reached out to Cinemax to ask them whether or not Quarry season 2 was happening, but they were unable to confirm one way or the other. What's more certain is that the series has plenty going for it with the rich world of the so-called "Dixie mafia" imagined by Max Allan Collins in his series of novels, which follows Vietnam vet Mac "Quarry" Conway who is pulled reluctantly into a life of crime as a hitman. With 13 novels in the series and another on the way, there's much to explore in Quarry season 2, should it happen.
Is the show too dark? Is the hero too unlikable? Showrunners Michael D. Fuller and Graham Gordy, the minds behind the fan favorite Rectify, have created a delicate mixture of violence, personal drama, and genuine fun. When we spoke to the producers last summer, Gordy admitted, "Because we're dealing with such dark subject matter, we were trying to make a lot of these supporting characters — and hopefully, gradually Mac more and more — show their light side as well as their dark."
Mac is not always a sympathetic character, but his complex relationship with his wife, the effects of wartime post-traumatic stress disorder, the politics of the 70s, and the untenable situation his criminal handler – known as The Broker – has placed him in all serve to create a nuanced character, whether you like him or not. Wouldn't Cinemax want Gordy and Fuller to continue their vision?
While we wait for news of whether or not Quarry season 2 is in the works, check out our reviews or decide for yourself if this show is for you by watching the season 1 trailer below.