News
Will Everyone Die in Game of Thrones Season 8?
Well, maybe not everyone, but we're sure heads will literally roll in the final season of Game of Thrones.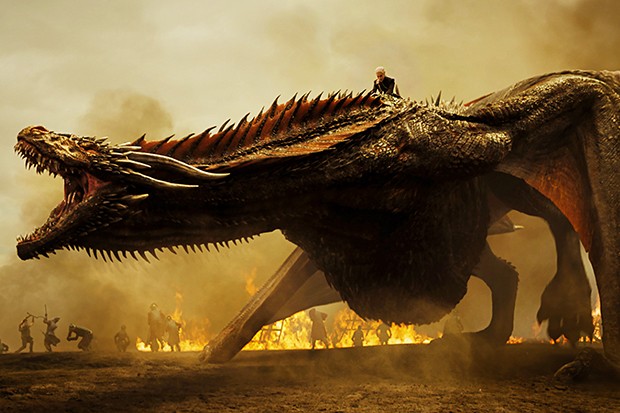 Game of Thrones Season 8 is the HBO fantasy drama's final season. Game of Thrones is also a show that isn't exactly known for showing mercy to fan favorite characters. Both of these things are true. Now if you put them together, you can see why Westerosi undertakers might have their work cut out for them next year.
The final season of Game of Thrones is currently in production, which means that the spoilers will flow like the blood of your enemies soon enough. But in the meantime, HBO's SVP of Drama, Francesca Orsi, is starting to tease what is sure to be a ridiculous and emotional finale for the series. While Game of Thrones Season 8 will only have six episodes, each will be longer, feature-length affairs, like the 80 minute season seven finale. The cast had participated in a table read of all six episodes before filming kicked off and it was, shall we say, eventful.
"None of the cast had received the scripts prior," Orsi said (via TV Line), "and one by one they started falling down to their deaths." Now, she might just mean "emotionally" or something, but given the show's track record with its characters, we can't take anything for granted.
The table read concluded with "a 15-20 minute standing ovation" (which…seems excessive when you think about it, but hey, HBO loves their high drama). "It was amazing," Orsi said. "By the very end, everyone looked down and looked up and tears were in their eyes."