News
Why The Man in The High Castle Lost Its Showrunner
A creative rift led to Frank Spotnitz's departure from The Man in the High Castle.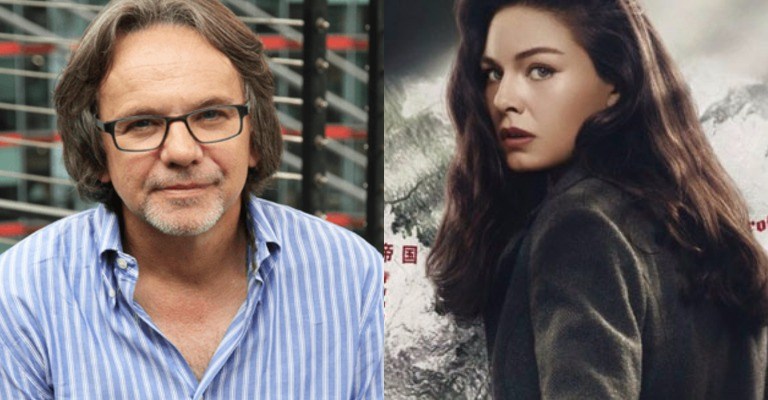 Back in May, Amazon Studios announced an amicable split between its alternate history drama The Man in the High Castle and the show's showrunner Frank Spotnitz. From the outside, the move was a stunner considering Spotnitz, along with executive producers David Zucker, Isa Dick-Hackett and Ridley Scott, spent years trying to get the project off the ground. Internally, a divorce seemed inevitable.
Speaking with Den of Geek (via a full interview with XFL), Spotnitz clarified the reasons for his departure from High Castle, sighting creative differences between him and the studio. 
"I had a very different idea about where I wanted the show to go, and what I wanted the stories to be. So, we just sort of agreed to part ways, and I would say it was pretty friendly; in fact, it was one of the most cordial disagreements you could imagine," Spotnitz said. 
Spotnitz's production company is based in London and Paris, and he was dividing his attention between Vancouver-shot High Castle and his Italy-shot series, Medici: Masters of Florence. When we spoke with actor Rufus Sewell, who plays Nazi officer John Smith, at San Diego Comic-Con in July, he confirmed that Spotnitz's absence from set proved difficult in some regards. 
"There was sometimes confusion because of the fact that [Spotnitz] wasn't around," Sewell said. "You'd have surrogates because he was very busy and super successful but it meant that he wasn't with us. Still we managed to do well and we all still have a good relationship with him."
Distance, however, was only one factor in Spotnitz departure. In spite of the changes, the cast and producers behind High Castle remained adamant that season two would bring exciting new developments and Spotnitz's wishes for key characters in the series would be respected. 
Spotnitz said there are no hard feelings on his end. 
"I still obviously have huge affection for the show," Spotnitz said. "Obviously that show – building an alternative world is one of the most challenging concepts you could imagine, and the imagination that team brings to that world, that discipline, everything is thought through and there's thousands of decisions every episode about what the alternative world would look like – I have great affection for all of them, and I'm very much rooting for the show's success and eager to see where they take it."
Amazon Studios did not return a request for comment. 
Spotnitz, who wrote the show's first two episodes, successfully adapted Philip K. Dick's tale, expanding the story arc with new characters. It led to a critically and commercially successful series for Amazon. 
His new series, Medici: Masters of Florence, premiered earlier this year in Italy where it was a ratings hit. The series is debuting in the US on Netflix, as well as in Canada, the UK, Ireland and India. It stars Dustin Hoffman and Richard Madden, and was co-created by Spotnitz and Nicholas Meyer. 
He has another series for CBS debuting in 2017 called Ransom. Both of these projects were mentioned at length during The X-Files Lexicon interview with Spotnitz, which you can read here. 
The interview was conducted by our Den of Geek X-Files correspondent Matt Allair. Matt is the webmaster of The X-Files Lexicon.
____
The Man in the High Castle was a topic on the latest episode of Sci Fi Fidelity. Listen below or subscribe! iTunes | Stitcher | Soundcloud