News
When Ultraman Met *NSYNC
It's gonna be… SHUWATCH. Ultraman helped to introduce the group before a performance of "It's Gonna Be Me."
One of the greatest heroes of Japan meeting the popular boy band? How the hell did that ever happen?
At the height of *NSYNC's popularity, the group traveled to Japan to perform on a music program there. During a brief Q/A before their performance, Chris Kirkpatrick mentioned that he used to watch Ultraman, "as a little kid all the time."
Happy #NationalSuperHeroDay ! #UltraMan@NSYNC @IamCKirkpatrick pic.twitter.com/bQg2ZzWfck

— ㅤ (@_arigatou1112) April 28, 2017
So of course, who else would make an appearance but special guest… ULTRAMAN. That's right, the original 1966 Ultraman showed up at an *NSYNC concert. It's like if the Scooby Doo cast made a guest appearance at a One Direction show. You can see the full clip here.
The reactions from both the band and the crowd is priceless. Half the band members clearly have no idea who the hell Ultraman is. The crowd's expressions range from "OH MY GOD JOEY YOU'RE SO HOT WHO CARES ABOUT ULTRAMAN?!" to "Why is this kids show nonsense at my totally serious boy band concert?"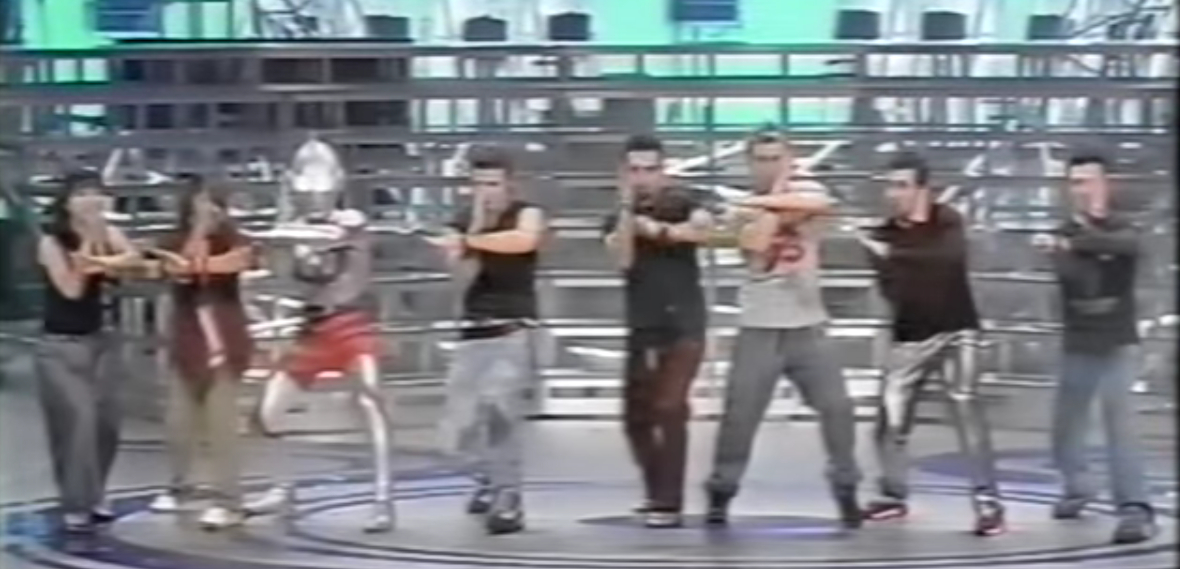 But man, Chris Kirkpatrick is so into it! Look at him. Once he learns how to do the pose he keeps going for it! Sadly, Ultraman gets off the stage so the group can perform their hit, "It's Gonna Be Me." Can you imagine Ultraman doing those dance moves?
I'm just saying, with Justim Timberlake now a super star the band needs a new heart throb. I'm sure Ultraman could fit the bill.
Shamus Kelley legit loves that live performance of "It's Gonna Be Me". Follow him on Twitter!