News
What we're looking for in Boardwalk Empire season 2
Michael looks back at the first season of Boardwalk Empire, and comes up with some things that the show needs to do in its second run...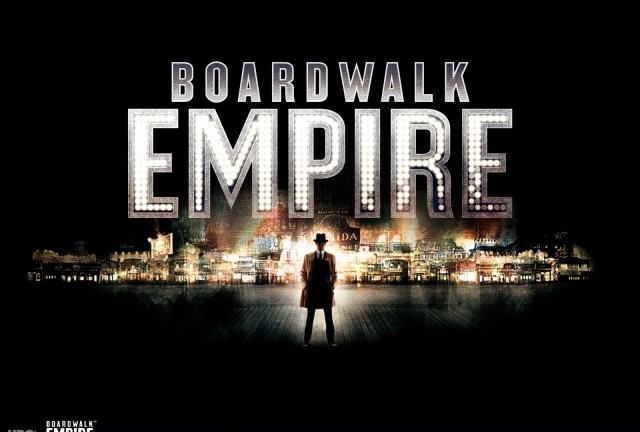 This article contains spoilers for Boardwalk Empire season 1.
Time doesn't half fly these days. It doesn't feel all that long since Sky Atlantic burst onto our EPGs in the UK, promising a feast of high quality US television. The opening course seemed rather delicious, a new Prohibition-era drama from the creative minds behind The Sopranos, Goodfellas and The Departed. Best of all, we no longer had to endure several spoiler-dodging months waiting for it to make its way over the pond. We're still on fast forward, it's early October, and we're already settling down for the second season.
In many ways, the shortness of the gap makes sense. So much of the first season of Boardwalk Empire felt like things were being set up for later, that it may come to feel like one long season with a mid-term break for the summer. This does, however, give some hope that the second season will see things ramp up considerably. There are many opportunities to do so.
Of the show's many characters, Jimmy Darmody was the one with whom we were most likely to identify. A young man, embittered by his wartime experiences and sense that his talents are being overlooked, seemed set for a challenging journey to acceptance. However, he spent a good deal of the season exiled in Chicago. Sure, he was learning his 'trade', and coming to terms with his limitations, but it felt like he was kept away from the main story arc, only returning as the season drew to a close
Meanwhile, the Commodore, one of the show's most intriguing characters, was barely in it.
Now there is always something to be said for economy, and there was a certain difficulty with a disgruntled housemaid and some arsenic, but there was an overriding sense that we have yet to see him for the power he plainly is. However, the newly formed alliance between him, Jimmy and Eli Thompson looks set to kick things off nicely.
Nucky Thompson may feel that things are looking up, what with the election dealt with and with Arnold Rothstein on the back foot, but in actuality, his problems are just beginning.
Talking of problems, Lucy Danziger, possibly the nakedest character in television history, has certainly got some interesting times ahead of her. Her condition will cause nothing but trouble for resident oddball, Nelson Van Alden, and he has very tricky path to negotiate. That said, it is unfortunate that the show's female characters seem destined to remain defined by their relationships with men. Aside from Lucy, we have Angela Darmody, finding it difficult to handle her own desires while negotiating her relationship with Jimmy. These are good characters. They can do more on their own.
But what of Margaret Schroeder? The journey from battered wife to companion of Nucky Thompson was a little circuitous, and there has been a tendency to see her as all too willing to become a 'kept woman'. But as the series has gone on, she's shown more of a stronger, wilful side that means that the audience, like Nucky, have probably underestimated her. In Margaret, delicately portrayed by Kelly MacDonald, we have a character from which we can genuinely expect some surprises.
This will require some improvements. The show also seemed at times to lack the confidence in economic storytelling that has been HBO's hallmark. Take Jimmy's wartime experiences. In the very first episode, he showed his capacity for violence, which he explained by saying, 'yeah, I seen some things [in France]'. That would have been enough, we could have learned more by his actions as the story progressed, but the writers couldn't avoid giving him an 'impassioned' speech to Nucky in justification.
One of the themes I would like to see explored is the problem of what to do with a generation of demobbed angry young men, scarred by their experiences in war. This is a large theme (and one that resonates today) but could nevertheless be told through the actions and choices of the characters without resorting to tearful exposition. They can do better; they managed it superbly with the fascinating man-made monster Richard Harrow.
Van Alden's obvious religious mania was another piece of unnecessarily heavy storytelling. There should be enough material to show Prohibition as an ill thought out disaster without making the government's man such an obvious loon. In fact, the opportunities for a rich and engaging story are so abundant; we could simply let the era do the talking.
The 1920s are a very interesting decade to explore. Not only can we watch notorious characters like Rothstein, Al Capone, Lucky Luciano and Meyer Lansky make their journeys into infamy, but we can also see America dance blindly through the decade leading to the Wall Street Crash and the Depression.
For those of us still coming to terms with the aftermath of the credit boom, it makes for instructive viewing.  The setting of Boardwalk Empire also gives it the opportunity to fill a gap in the retelling of the American century that was being told through television. A dramatic arc can be traced from Deadwood (mid-1870s) through to Mad Men (1960s) and onto The Wire (2000s). The addition of a show about the 1920s helps to create a pattern in which the state of America has been examined at intervals of around forty or so years.
The makers of Boardwalk Empire have the task of showing America's faltering steps into socio-political maturity and sophistication. Done properly, it stands to be awesome. Let's hope that the second season sees them do just this. The beginning hasn't finished yet.