Features
What might Mark Gatiss' Doctor Who drama cover?
The story of Doctor Who's inception is well-known to fans, but for those less familiar with the lead-up to An Unearthly Child, here's a little reminder…
BBC1, November the 23rd 1963. The closing fanfare of Grandstand's jaunty orchestral theme played out, and moments later began a very different tune. Delia Derbyshire's avant-garde electronic treatment of Ron Grainer's composition (so changed he was prompted to ask Derbyshire, "Did I really write this?") set the stage for the first ever broadcast episode of Doctor Who.
Accompanied by black and white warping 'howlaround' visuals, the Radiophonic Workshop's pulsating, hissing, whooping theme was a fitting introduction to the BBC's new science-fiction serial, subtitled An Adventure In Space And Time.
It's that very title Mark Gatiss has selected for his forthcoming ninety-minute drama, which will chronicle the behind-the-scenes story leading up to the broadcast of An Unearthly Child, the first episode of Doctor Who's first serial.
The collaborations, conflicts and controversies that preceded and followed the broadcast of An Unearthly Child are familiar to fans of the show. A mistake-riddled pilot, budgetary constraints, unruly TARDIS doors, irascible cast-members, and a head of department who wanted to veto the Daleks are just some of what went on behind the scenes in the early days. And while we don't yet know where Gatiss' focus will fall, or what form his drama will take, let's look back at some of the people and events that may well crop up.
A dozen or so key names are famed for the part they played in getting the first episode of Doctor Who broadcast-ready, from writers to designers, producers, directors, sound designers and department heads. Of the many individual stories though, a few present themselves as particularly ripe for dramatisation, the first: ground-breaking producer Verity Lambert (1935 – 2007).
At 28 years old in 1963, Lambert was the BBC's youngest drama producer, and the only woman in the job. She'd been hired at the Beeb by Canadian sci-fi fanatic Sydney Newman (1917 – 1997), her former boss at ABC and the BBC's newly-appointed Head of Drama.
"Full of piss and vinegar" was the phrase Newman chose to describe Lambert at that age, painting her as a "gutsy" woman not afraid to argue her corner when it came to her colleagues and superiors. It's a good thing she was, as one of those superiors – the BBC's Head of Serials Donald Wilson (1910 – 2002) – was vocal in his opposition to the debut appearance of what went on to become Doctor Who's most iconic race of villains: the Daleks.
Wilson's objection to Terry Nation's (1930 – 1997) "bug-eyed monsters" in The Daleks is well documented, and Lambert admitted in a 2003 interview that the show's creators had "…a bit of a crisis of confidence because Donald was so adamant that we shouldn't make it. Had we had anything else ready, we would have made that". Luckily for fans, the Doctor Who team didn't have anything else ready, and Nation's script for the show's second serial went ahead to popular reception.
It was Lambert who offered the titular role to William Hartnell (1908 – 1975), whom she tactfully remembered in 2002 as "…a very kind man who could be quite irascible". Health problems and strained relations with the post-Lambert production team led to Hartnell's departure from the programme in 1966, an event that in turn led to the creation of an element crucial for the longevity of Doctor Who: regeneration.
The Mad Men-like tale of a trailblazing, talented young woman working in a male-dominated industry in the early sixties makes Lambert's experience as one of Doctor Who's driving forces prime fodder for Gatiss' dramatisation.
Similarly prominent are sure to be the aforementioned Sydney Newman and Donald Wilson, both of who were integral in creating Doctor Who. Likely joining them in a dramatisation of the run-up to An Unearthly Child are writers C.E Webber and Anthony Coburn, as well as script-editor David Whitaker.
Newman famously ordered the first episode of Doctor Who be reshot due to the number of errors and mishaps that occured during filming. Lines were garbled, bits of the set accidentally knocked over, and a pair of TARDIS doors took on a mind of their own, opening and closing at random during one scene. Reshot, with new-look costumes for William Hartnell's Doctor and Carole Ann Ford's Susan, it was An Unearthly Child mark two, filmed a fortnight later, that eventually saw the light of day.
Even before all that, the script was causing its own complications. After director and early Who caretaker producer Rex Tucker nixed C.E Webster's The Giants script for the opening episode, Anthony Coburn's An Unearthly Child replaced it, but not without major rewrites being demanded. Coburn too was reportedly almost replaced with another writer, but a shortage of time meant the show pressed on with him on board.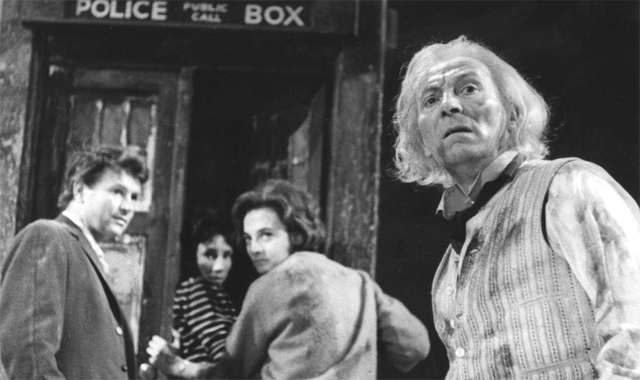 More crew-member shuffling went on behind the scenes. Rex Tucker was replaced by Waris Hussein as director. Designer Peter Brachacki left disgruntled after just one episode, and was replaced by Barry Newbery. Creative tensions flared again when it came to the show's iconic 'howlaround' opening titles, credited to designer Bernard Lodge but later claimed as the innovation of technician Norman Taylor.
Claims on the invention of the TARDIS are many, with (if I've got this straight) Sydney Newman conceiving of it as being bigger on the inside, Anthony Coburn thinking up the acronym and police box exterior, and designer Peter Brachacki being responsible for the first console and interior. If it's bruised egos and conflicts Gatiss wants for his dramatisation, there's certainly scope in the story.
Speaking of the TARDIS, according to interviews with Lambert, the police box wasn't meant to endure. Instead, the Doctor's ship was intended to shape-shift to fit in with its surroundings (the first being 1960s London, hence the police box). Praise be for budgetary constraints then, which put a stop to that idea and gifted viewers with an iconic piece of BBC TV history.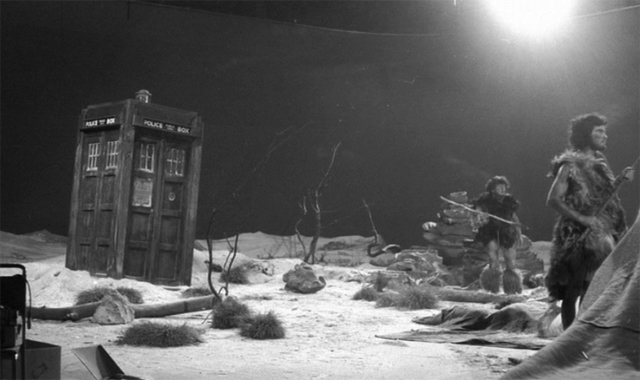 Tight budgets were a recurring hurdle. Lambert recalls having £2,000 per half hour to pay for everything, which led to some of the series' more ahem, resourceful creature designs (Blue Peter had nothing on the Who FX team when it came to sticky back plastic, silver paint, and old Fairy Liquid bottles).
The initial budgets stretched only as far as the now-defunct Lime Grove Studios for filming, a place without so much as a lighting console (though handily, it was equipped with sprinklers that according to Carole Ann Ford, would periodically go off when temperatures rose drenching the cast and crew).
It wasn't all conflict and rivalries of course, far from it. A time of creative ferment in the BBC, when the Radiophonic Workshop could mess around scraping front door keys down piano strings to create the iconic TARDIS whoosh, and when imaginations like Terry Nation's and later, those of Terrance Dicks, Robert Holmes, and many more were given the freedom to create some of the UK's most memorable TV sci-fi heroes and villains.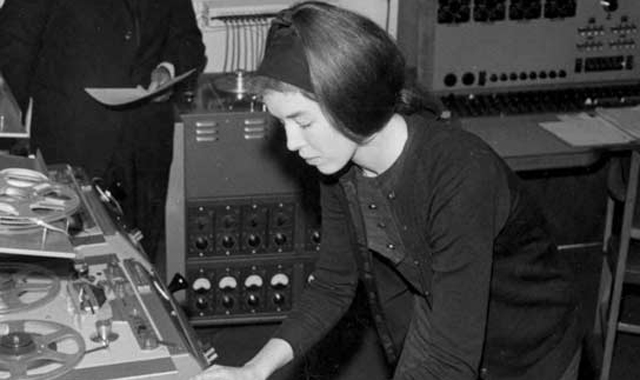 Any and all of the above would make for interesting viewing in Gatiss' Doctor Who origin story, not least the surrounding events of 1963, which saw JFK's assassination take place the day before the first episode went on air.
Gatiss may well zoom out of BBC Television Centre to take a more personal tack. We know from interviews that in the TV audience of that first ever 1963 broadcast was a little boy called Peter Moffett (latterly Davison) and a drama student called Colin Baker, both of who remember being entranced by the programme. Out there too, somewhere in the depths of the UK would have been a six-month old Russell T Davies, a toddler Steven Moffat, and many more besides, unaware of what the BBC's new science fiction serial, created to plug the family viewing gap between Grandstand and Juke Box Jury, would come to mean to them.
Read more about the genesis of Doctor Who at the BBC archive, here.