News
Westworld Showrunners to Create New Sci-Fi Drama for Amazon
Westworld creators Jonathan Nolan and Lisa Joy are producing a new series for Amazon called The Peripheral, which involves VR...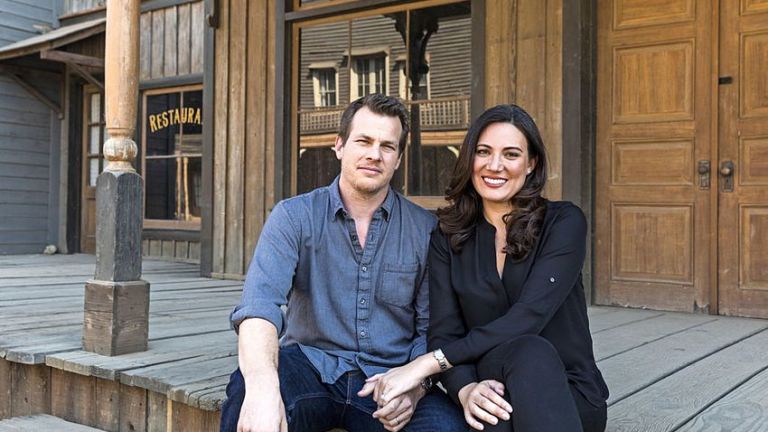 Never let it be said that violent delights need to end, violently or otherwise. Indeed, showrunners and co-creators Jonathan Nolan and Lisa Joy are a wee bit busy at the moment, as Westworld Season 2 is on the precipice of premiering on HBO this upcoming Sunday. It is probably for that reason that Amazon deemed it the perfect time to announce after what is described as an intense bidding war, they have acquired the rights for Nolan and Joy's next television series, which also is in the realm of sci-fi. In fact, it is directly an adaptation of the novel The Peripheral, by science fiction legend William Gibson.
Gibson is considered the pioneer and coiner of the term "cyberpunk" and, after taking a decade-plus departure from the genre, returned to it in 2014 with The Peripheral, a cynical and time-bending vision of the future that includes virtual reality and multiple timelines. Come on, with Jonathan Nolan involved, you honestly thought the project just might be linear?
The news was announced via EW, in which it was revealed Amazon gave The Peripheral a script-to-series order, meaning that if the streaming service is pleased with the pilot script, it will go straight to series. Additionally, Vincenzo Natali, one of the directors on the first season of Westworld, shall be helming the pilot and acting as executive producer.
The logline offered EW is certainly cryptic enough, as it teases "a woman named Flynne Fisher discovers "a hidden connection to a very different reality – and the dark future of her own." However, we know from the novel's 2014 publication that it more specifically follows Flynne as she lives with her mother and brother in small town America of the near future. It an era in which all that is left for most Americans is a career in service at a pseudo-Walmart and a surrender to opioids and meth, it's a bleak world. Yet while working in her brother's haptic suit, she witnesses what might be a grisly murder… or part of a VR simulation. She isn't sure.
This is told concurrently with a narrative set 70 years later, in which a publicist follows a celebrity/actor/diplomat in a future where stardom and power mingle even more than in our bitter current reality. If that sounds confusing, well, Nolan and Joy last teamed for the brain-teasing Westworld, so expect a fair bit of mystery.