News
Wentworth Miller & Rachel Talalay Team Up For The Flash
The CW just released the synopsis for The Flash episode featuring two of our favorite CW regulars...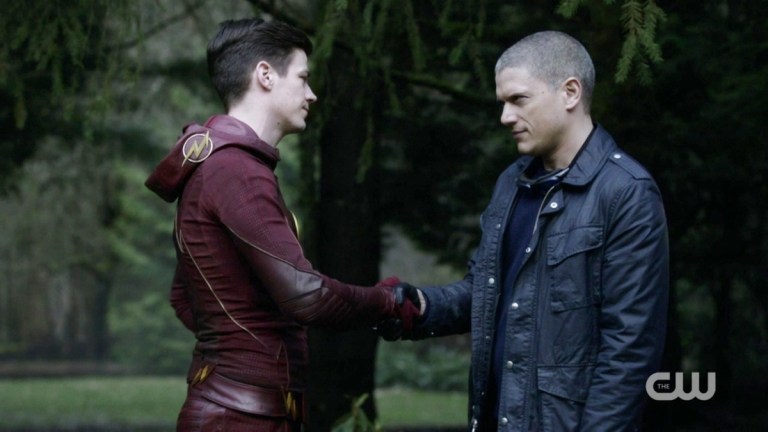 We here at Den of Geek are big Rachel Talalay fans. The Tank Girl director has done incredible work on many of our favorite TV shows — Doctor Who, Sherlock, Supergirl, Riverdale, The Flash, Legends of Tomorrow, to name few— not to mention penned a fiercely vulnerable piece for us about what it is like to be a woman in the entertainment industry.
We're also big fans of Wentworth Miller. The actor and writer has been one of the best parts of the extended Arrow-verse, bringing both Captain Cold and Citizen Cold to life across multiple series. Off screen, Miller has bravely opened up about his struggles with mental health.
Why do we mention these two? Well because they are teaming up for an upcoming episode of The Flash and The CW just released the synopsis. The episode is called "Fury Road" and is set to air on April 24th. Not only is it directed by Talalay, but it sees Miller returning to the fold for a guest star appearance as Citizen Cold.
Here's the full synopsis:
When Barry (Grant Gustin) needs help transporting a dangerous meta, he calls on a new friend for help – Leo Snart AKA Citizen Cold (guest star Wentworth Miller). Meanwhile, Cisco (Carlos Valdes) becomes suspicious of Harry (Tom Cavanagh).
The episode was penned by Jeff Hersh and Joshua V. Gilbert. Gilbert previously co-wrote Season 3 episode "I Know Who You Are." 
Mark your calendars, people. This looks like it's going to be a good one.