News
Weekend Giveaway: Watch The Twilight Zone in Theaters With Fathom Events!
We're giving away three pairs of tickets to Fathom Events' 60th anniversary special of Rod Serling's The Twilight Zone!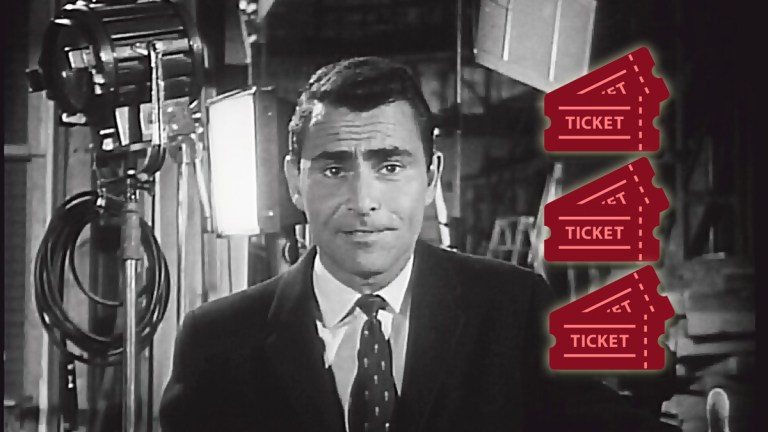 Undisputedly the most influential science fiction anthology series ever made, Rod Serling's classic The Twilight Zone inspired the likes of Netflix's Black Mirror and Stranger Things. Our friends at Fathom Events are now presenting a special one-night-only event on Thursday, November 14, when six classic digitally remastered episodes of The Twilight Zone will come to the big screen for the very first time, along with a new documentary about the legacy of Rod Serling. We're excited to announce that in celebration, we are giving away three pairs of tickets for the special event from Fathom Events. Using your ZIP code, check if you live near a theater screening the special before you enter.
With The Twilight Zone celebrating its 60th anniversary, many people have reflected on the legacy of the anthology series, including the daughter of creator Rod Serling herself. In a guest column article for Den of Geek, Anne Serling commented on the cult status of her father's signature series over half a century after the show's inception. Serling expresses admiration for her father and the show for capturing the cultural zeitgeist of a nation during a tumultuous period in American history.
In order to enter, follow us on Twitter and comment on this Twitter thread about what you love most from The Twilight Zone. Three (3) winners will be drawn randomly and then notified via Twitter DM (leave your DMs open!)
In addition to containing science fiction elements, The Twilight Zone is extremely grounded in our present reality. Our recent article chronicles one of the most controversial episodes in the show's history, and how its anti-hate and anti-bigotry message still resonates in 2019.
To accept the pair of tickets, winners must select an AMC or Regal location that is playing The Twilight Zone courtesy of Fathom Events. Winners must present their first and last names, valid email addresses, cell phone numbers, preferred theaters and back up theater if possible, the date and showing that they'd like to attend. Entries will be accepted until the morning of November 11. On Monday, November 11, winners will have 2 hours to respond or other winners will be chosen. Good luck!
In the meantime, check out a sneak peek clip from the upcoming screening below…