News
Wayward Sisters: Petition to Save Supernatural Spinoff Gains Traction
While the attempted Supernatural spinoff, Wayward Sisters, was recently axed, a petition to save the project has potential.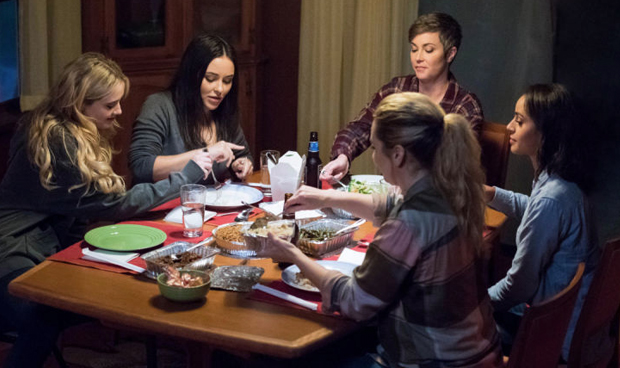 Wayward Sisters, the recently-nixed Supernatural spinoff show, might not go out into that good night just yet, at least not if an increasing number of fans have anything to say about the situation. That's because a Change.org petition to save the spinoff seems to have picked up steam.
Ever since last Friday's dreaded news dump revealed that The CW is passing on the long-touted and highly-anticipated Wayward Sisters spinoff, fans were left in shock – mind you, not just fan-fueled "my show didn't get greenlit" shock, but more like "how could this show not get greenlit" shock. Consequently, the "Save Wayward Sisters" petition (only a few days old,) has corralled over 54,000 digital signatures, already most of the way toward its initial goal of 75,000.  
Supernatural spinoffs have been attempted before, notably with the failure of 2014's backdoor pilot-pitched, Supernatural: Bloodlines, a project that came across as derivative. However, Wayward Sisters was to be something different, showcasing a diverse female cast (in an industry atmosphere that's clearly calling for such a thing,) and was to contain beloved recurring Supernatural characters in Kim Rhodes's Sheriff Jody Mills and Briana Buckmaster's Sheriff Donna Hanscum. Despite that winning formula, as well as January's well-received backdoor pilot episode, some unknown internal variables have prevented its launch.
The petition is being touted by a number of Supernatural stars, most notably Wayward Sisters star, Kim Rhodes, who's promoting it with a measured tone.
Set to join Rhodes and Buckmaster in Wayward Sisters would have been Kathryn Newton, Katherine Ramdeen, Clark Backo and Yadira Guevara-Prip. However, prospects for the main Supernatural series are far more certain with The CW's recent renewal for Season 14.
While petitions are almost always longshot endeavors, it will certainly be interesting to see if the "Save Wayward Sisters" effort can somehow revive the spinoff's prospects.