News
Wayward Sisters: first images from Supernatural spin-off
Supernatural spin-off Wayward Sisters will get a backdoor pilot in season 13 of the long-running series. Here's your first look...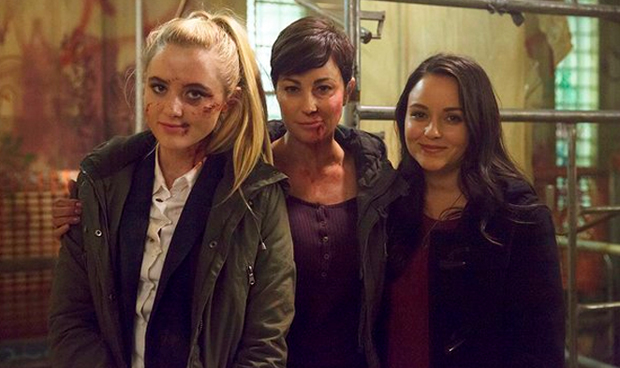 Much like the previous attempted Supernatural spinoff a few years ago – the vampire-centric Bloodline (not to be confused with the Netflix drama of the same name) – The CW will set up Wayward Sisters with a backdoor pilot episode, which will air on January 18th in the US.
EW have scored a bunch of promo images from the episode and you can check them out in our gallery above. Just click on the main image up there to fire it up!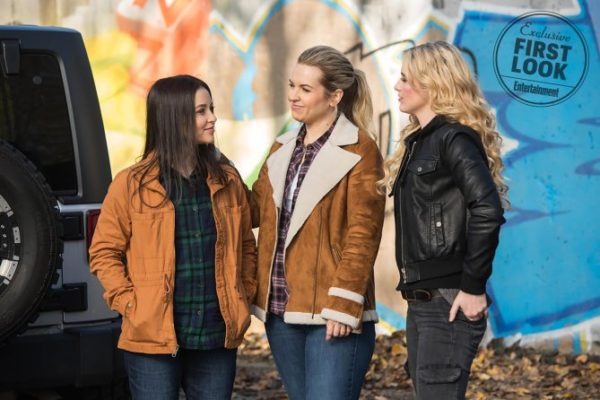 Wayward Sisters cast, crew and story
Kim Rhodes will star as her long-running Supernatural character – sheriff Jody Mills – joined by young female cohorts, each tragically orphaned in attacks by monsters.
Now, via San Diego Comic Con, the full cast has been announced. CBR reports that, alongside Rhodes, Wayward Sisters will feature Briana Buckmaster as Sheriff Donna Hanscum, Kathryn Newton as Claire Novak, Katherine Ramdeen as Alex Jones and Clark Backo as Patience Turner.

Wayward Sisters will be in steady hands with Supernatural showrunners Andrew Daab and Robert Singer handling scriptwriting duties, joined by franchise-familiar executive producers in Phil Sgricca and Robert Berens.
On Supernatural, Jody – introduced in season 5 when struck by a zombie-related tragedy that claimed her husband and son – ended up adopting a duo of teens.
Claire Novak (Kathryn Love Newton), was introduced in season 4 (first played by Sydney Imbeau) as the daughter of angel Castiel's bodily vessel. Annie 'Alex' Jones (Katherine Ramdeen) was introduced in season 9 in tragic circumstances, trafficked as bait for vampire victims before the Winchesters intervened.
Since Jody's foster family often find themselves drawn into the monster-hunting orbit of the Winchesters, a spinoff centering on them has been pitched by many-a-fan. However, the report did not specify if Newton's Claire and Ramdeen's Alex will be in the spinoff (likely as it seems).
Wayward Sisters is the Supernatural spinoff which fans have been clamoring for for years. The framework and dynamic, with Jody Mills's all-female foster family, is already there for the taking.
Of course, we'll keep you posted as we hear more…