News
Watchmen: Patrick Wilson Wants to Play Nite Owl on HBO Series
Having played Nite Owl in the Watchmen film, Patrick Wilson wants us to know he'd be up for reprising the role in Damon Lindelof's series...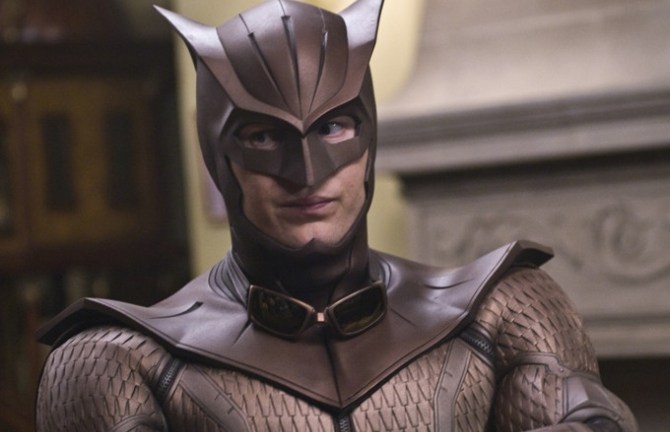 With The Leftovers having wrapped its final season to wild critical acclaim, Damon Lindelof is sticking around at HBO to develop a Watchmen TV series, and Den Of Geek fave Patrick Wilson would love to be along for the ride.
The actor originally appeared in Zack Snyder's Watchmen effort as Nite Owl in a typically great performance, and he openly chatted about both the 2009 film and the forthcoming HBO adaptation with YahooMovies this week.
"It was such a joy shooting [Watchmen]," he enthused, before adding "I wanted there to be more of them."
And although he stressed he'd had no contact with the people behind the TV show, the Conjuring and Hard Candy star wants them to know he would be there for it, if they asked.
"There's never been one conversation," he remarked. "I'm sure they want to stay as far away from us as possible, but I love Damon Lindelof. I'm so excited to see what they will do. I'd love to play [Nite Owl] now but no there's been no talk, I'm just a fan like you are."
At the moment, nobody knows the shape of HBO's Watchmen series. It's not clear if this is a continuation of the events of the Zack Snyder movie (which were, of course, based on the Alan Moore/Dave Gibbons graphic novel), a complete reboot of that story, or something else entirely. DC hasn't been shy about exploiting Watchmen concepts in recent years, publishing a series of prequels called Before Watchmen, and the current Doomsday Clock event series.
Wilson won't stray far from the world of comics in 2018, though – he'll be a big presence in regular collaborator James Wan's DC spectacle Aquaman later in the year.