News
Watchmen HBO Series Soundtrack Coming From Trent Reznor
Trent Reznor and Atticus Ross will score HBO's Watchmen TV series.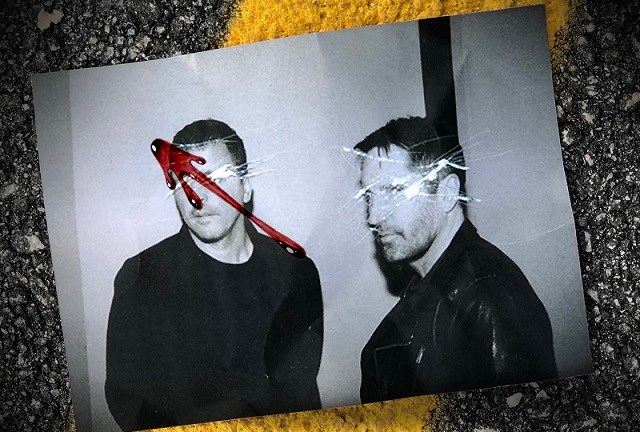 HBO's Watchmen series is sure going to sound great. Trent Reznor and Atticus Ross have signed on to provide the original score for the series. The duo have a fine history of composing dramatic music for film, having worked together on The Social Network, The Girl With the Dragon Tattoo, and more.
Details on the Watchmen HBO show, which comes from The Leftovers and Lost mastermind Damon Lindelof, are still a little thin. The short version is HBO's short logline for the series, which simply reads "Set in an alternate history where 'superheroes' are treated as outlaws, Watchmen embraces the nostalgia of the original groundbreaking graphic novel while attempting to break new ground of its own."   
Please indulge me while I read far too much into those few words. The use of "alternate history" sure seems to indicate that this is set in the past. The original Watchmen graphic novel is set in 1985 (when it was published) but covers history from about 1938 onwards. Recent Watchmen sequel Doomsday Clock opens in 1991. Set pics have hinted that at least some of this show takes place after the events of the original graphic novel, but let's not forget, a hallmark of Watchmen's storytelling is how it jumps around in time.
So what does any of this have to do with the music of the show? Well, if this is set in the 1980s or early 1990s, that also opens the door for HBO to include a stack of killer tunes at appropriate moments. HBO's Westworld has done that in ways both sneaky and overt, and while the only season of Vinyl didn't exactly set the world on fire, no reasonable person with discerning musical taste could possibly complain about its soundtrack. With Reznor on board, it's worth remembering how much of the first Nine Inch Nails album, Pretty Hate Machine, was influenced by '80s synth-pop, and the band even covered an Adam & The Ants song on the Broken EP. Bring on the cool retro Watchmen tunes!