News
Watch Will Ferrell's George W. Bush's Return to SNL
Will Ferrell's George W. Bush takes some time off from painting dogs in hot air balloons to share a special message on Saturday Night Live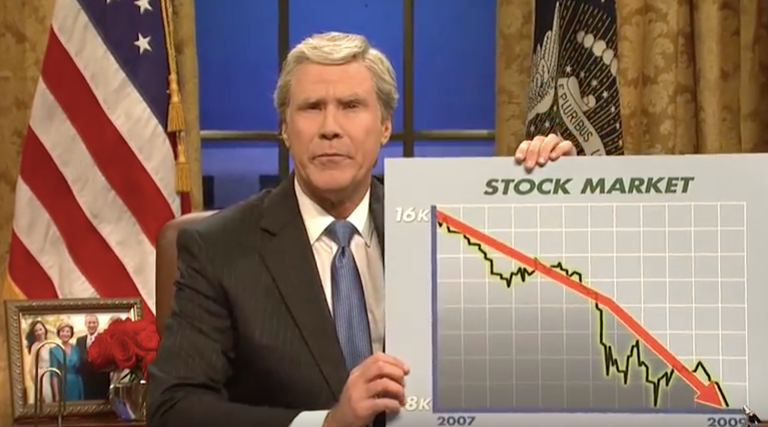 43rd President of the United States George W. Bush's approval ratings have never been higher.
That'll happen after a ten-year cooldown period and some added perspective. And that's not even to mention the current state of the Oval Office. 
So for Saturday Night Live's cold open, Will Ferrell brought Bush back with some helpful reminders about the Bush years. 
This is the first time we've seen one of Ferrell's most beloved creations since he embarked on his You're Welcome America tour in 2009. Not much has changed for the handsome devil. The "W" stands for "Wazzzzzuppp" and he's still a delightful fountain of malapropisms. 
Still the years gone by has added some depth and perspective to Dubyah. He can't help but point out he's the same age of the current president and he, himself was president "like 40 years ago." He's also a Jill Stein voter and an accomplished artist. 
All in all it was a welcome return for both George W. and Will Ferrell. Ferrell, one of SNL's all-time great veterans was a mainstay throughout the show, even bringing back another old favorite during Weekend Update. 
But his best moment may have been his taking advantage of the fact that he kind of looks like a high-climbing corporate creep for the "Next" deodorant commercial. 
Always nice to see an old favorite come back to play with the kids. Next week Natalie Portman hosts. I wonder what former President she'll play. Probably Franklin Pierce – the absolute fox.