News
Watch The Trailer For Dave Chappelle's Netflix Specials
The Dave Chappelle comeback tour continues exclusively on Netflix. We now have a release date and an official trailer!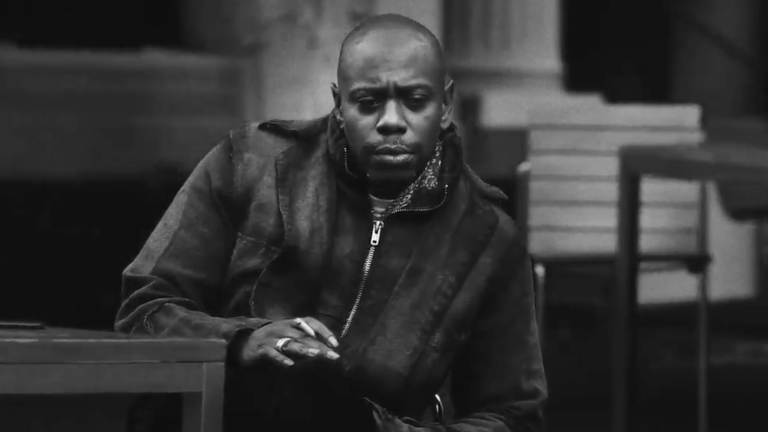 Updated: Netflix announced a deal with Dave Chappelle to open up the comedian's "personal vault" back in November. It appears we'll get two specials in one day when the streaming service drops Chappelle's two previously unseen stand-up specials on March 21st.
Netflix released the official trailer and gave us a little more info about the "vault" specials from the Chappelle secret library. While Chappelle is currently working on an all-new special for Netflix, the streaming service is releasing Dave Chappelle: The Age of Spin, which was filmed at The Palladium in Los Angeles in March 2016, and Dave Chappelle: Deep in the Heart of Texas, which was filmed at Austin City Limits Live at the Moody Theater in Austin, TX in April 2015.  
Both are hour-long specials, "self-financed by Chappelle and directed by Stan Lathan, the Emmy-nominated comedian brings his unflinching comedic style, tackling race, class, politics, pop culture, and more," according to a release. 
Chappelle is currently on the road in preparation for a third Netflix special.   
Watch the trailer here: 
There's also a teaser trailer: 
— Netflix US (@netflix)
March 2, 2017
Original report:
Dave Chappelle's reemergence in primetime on Saturday Night Live was a big moment. The comedian rose to the occasion under an intense spotlight, delivering a memorable monologue in the wake of a country-rattling election, and as expected, he brought the series its best ratings since 2013.
For Chappelle personally, though he's kept busy on the standup circuit and completed a long, sold out stint at Radio City Music Hall since his leaving his Comedy Central series in 2005, it felt like it was not only a taste of what could have been, but what might be to come.
Chappelle was the perfect person to stand before the country and tell us this shit was going to be alright, and it's nothing we haven't seen before. Beyond that, the timing for the Dave Chappelle comeback tour is starting to make sense now that Netflix officially announced a three-special deal with the comedian.
A all-new Netflix-exclusive special is coming, and with that, Chappelle is releasing two never-before-seen specials from his "personal comedy vault" according to a release. Netflix will release all three specials simultaneously in 2017.
Remember that time we entered the internet with Dave? Now hopefully we'll get his version of Netflix and chill…