News
Watch All The Super Bowl 2019 Movie and TV Trailers Here
All the new trailers released during this year's Super Bowl, including Avengers: Endgame, Us and The Handmaid's Tale.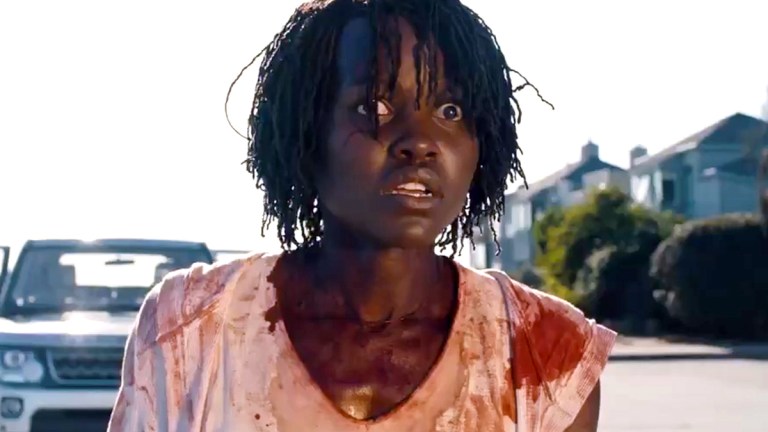 These days, the Super Bowl isn't just the biggest event on the football calendar – it's also a huge platform for movie studios and TV companies to showcase their biggest, most exciting upcoming offerings.
And this year has proved no exception – thanks to Super Bowl 2019, we've had new looks at everything from Avengers: Endgame and Jordan Peele's Us to the new Twilight Zone and the third series of telly thriller The Handmaid's Tale. 
We've collected all the big teasers from this year's Super Bowl here in one handy round-up. One thing's for sure: we have an exciting few months of big- and small-screen entertainment ahead of us…
Avengers: Endgame
Directors Joe and Anthony Russo follow up on the epic first trailer for their Infinity War sequel with a new TV spot that, while short, offers quite a lot of new footage – including Tony Stark and Nebula getting techy, Black Widow getting trigger happy and Cap getting his shield back. Avengers: Endgame is in theaters on April 26.
Speaking of Jordan Peele, the Get Out writer/director brings us his "new nightmare" with Us – a home invasion horror with a twist, in that the invaders are actually doppelgangers of the family being stalked. Starring Black Panther duo Lupita Nyong'o and Winston Duke, this new TV spot doesn't offer much in the way of fresh footage (most of it is a repeat of what we saw in the first trailer), but it does look creepy as hell. The film opens on March 22.
read more: Everything You Need to Know About Us
The Twilight Zone
Not only is Jordan Peele bringing us a new big-screen horror to feast on, but he's also the face of a TV "reimagining" of sci-fi/horror anthology series The Twilight Zone. "What dimension are you even in?" he asks ominously, before the iconic theme tune kicks in. The series will be available on US streaming service CBS All Access on April 1.
read more: Everything You Need to Know About The Twilight Zone Reboot
The Handmaid's Tale
The dystopian drama is back for a third season in 2019, and here we get an early first look – in which Elisabeth Moss' Offred warns America to "wake up." Sounds like she's on a mission to bring down Gilead once and for all. No news yet on an air date, though. 
Wonder Park
Paramount dropped the trailer for their latest feature-length animation before the big game. The tale of a theme-park obsessed young girl whose fantasy attraction comes to life, Wonder Park is backed by an impressive voice cast: Jennifer Garner, Matthew Broderick, Mila Kunis, John Oliver, and Tom Baker, to name a few. The film opens on April 8.
Scary Stories To Tell In The Dark
Directed by André Øvredal (Troll Hunter), produced by Guillermo del Toro and based on the bestselling children's book series, Scary Stories To Tell In The Dark had not one but three short, sharp teasers, giving a brief taster of what we can expect from the mystery chiller. Read more about it right here.