News
Warrior Season 2 Trailer, Cast, News, and Everything You Need to Know
Cinemax has quickly ordered a second season of its period piece action drama, Warrior, which is based on the writings of Bruce Lee.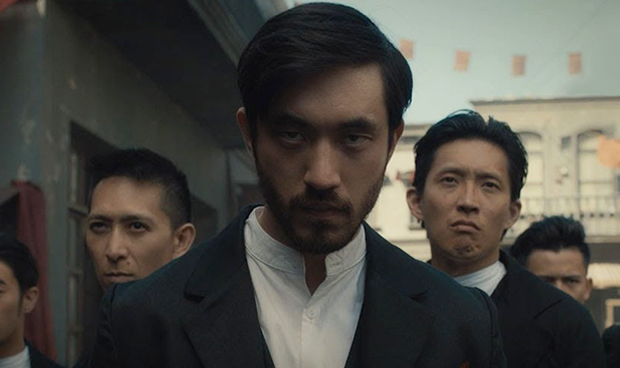 Warrior Season 2 is officially set at Cinemax!
It didn't take long for the premium cable outlet to renew the action-packed crime series, which premiered on April 5. Indeed, Warrior, the creation of Jonathan Tropper, who co-created the channel's 2013-2016 crime drama, Banshee, came to the table with proper familial blessing to brandish the name of Bruce Lee, whose handwritten story notes – provided by daughter Shannon – served as the show's basis. The result has been a genre-blending series that combines classic chopsocky action with a dramatically poignant peak television flair.
As Len Amato, president, HBO Films, Miniseries and CINEMAX Programming, lauds in a statement:
"Bruce Lee's vision is alive and well. WARRIOR combines high-energy martial arts with wit and brains. We're thrilled to renew such a great show for a second season on CINEMAX."
Warrior is a period piece action drama set against the backdrop of the brutal Tong Wars of San Francisco's Chinatown in the second half of the 19th century. The series centers around Ah Sahm (Andrew Koji), a Chinese immigrant martial arts prodigy who arrives in San Francisco under mysterious circumstances. After proving his worth as a fighter, Ah Sahm finds a place for himself as a hatchet man for the Hope Wei, one of Chinatown's most powerful Tongs (organized crime family).
read more: Warrior and the Legacy of Bruce Lee
Warrior is a production of Cinemax through Perfect Storm Entertainment. Creator Jonathan Tropper serves as executive producer via Tropper Ink Productions, joined in that capacity by Justin Lin (Star Trek Beyond, Fast Five) via Perfect Storm Entertainment and Shannon Lee via Bruce Lee Entertainment.
Warrior Season 2 Cast
Deadline broke the news that Dustin Nguyen, who plays Zing, will be upped to series regular on Warrior season 2. "Zing is a ruthless, unpredictable leader of the Fung Hai tong. Zing's partnership with Mai Ling and his unrelenting grip on Big Bill position him to become a powerful new force in Chinatown."
Chen Tang (Bosch) is Hong, "a somewhat eccentric but no less deadly hatchet man sent over from China to join the Hop Wei tong's ranks."
Celine Buckens (Free Rein) is Sophie Mercer, "Sophie Mercer, a young, rebellious woman, chafing against the constraints of her blue-blooded upbringing, who crosses family lines to take up the cause of the Irish Workingmen." Miranda Raison (Dark Heart) will play Nellie Davenport, "a wealthy widow who uses her husband's fortunes to ease the plight of young girls forced into prostitution."
Maria Elena Laas (Vida) will have a recurring role as Rosalita Vega, "a tough, savvy, opportunistic Mexican woman who runs a notorious fight club on San Francisco's famed Barbary Coast."
Warrior Season 2 Trailer
Warrior Season 2 Release Date
Warrior Season 2 has yet to close in on any release window. However, a report from Deadline indicates that the seemingly quick Season 2 renewal was actually months in the making. Consequently, pre-production for the second season is said to have already started in South Africa in "late 2018-early 2019." So we should see it in early 2020.
Joseph Baxter is a contributor for Den of Geek and Syfy Wire. You can find his work here. Follow him on Twitter @josbaxter.