News
Warrior Episode 5 Synopsis and Episode Guide
Justin Lin-developed Cinemax TV series Warrior is based on material created by martial arts legend Bruce Lee.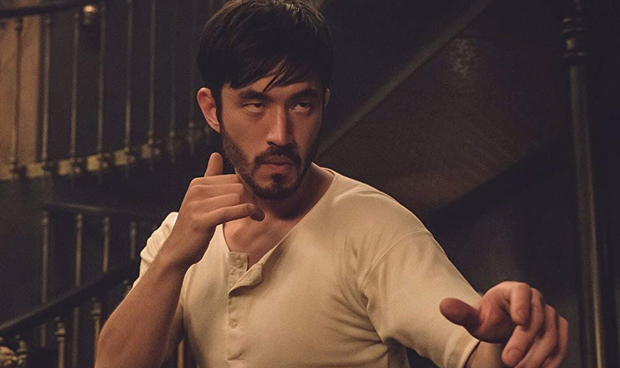 Justin Lin has been working with Cinemax on a historical martial-arts/crime series called Warrior. The project is based on material created by none other than legendary martial arts star, Bruce Lee. Lin's Perfect Storm Entertainment is working with Danielle Woodrow and Bruce Lee Enterprises to bring the project to the screen. Justin Lin will direct the pilot, which was written by Banshee co-creator Jonathan Tropper. Cinemax gave Warrior a 10-episode, straight-to-series order.
Here's the official synopsis for Warrior:
"Inspired by an idea from martial-arts legend Bruce Lee, this gritty, action- packed crime drama is set during the brutal Tong Wars of San Francisco's Chinatown in the second half of the 19th century. Filming in Cape Town, South Africa, it follows a martial arts prodigy who immigrates from China to San Francisco under mysterious circumstances, and becomes a hatchet man for one of Chinatown's most powerful organized crime families."
The show was developed based on handwritten notes from Bruce Lee that were brought to light by his daughter, Shannon Lee. The series stars Andrew Koji (pictured in the title image).
Up next for Warrior is episode 3, titled "John Chinaman." Here's the synopsis:
"Accused of assault, Ah Sahm gets a cold shoulder from the Hop Wei, with his fate in the hands of an unexpected ally; Buckley urges Mai Ling to eschew restraint and start a war with the Hop Wei."
Warrior Episodes
Warrior Episode 1: The Itchy Onion
In 1878 San Francisco, newly arrived immigrant Ah Sahm is introduced to Chinatown's most ruthless tong, the Hop Wei; after two Chinese laborers are killed by white thugs, police sergeant "Big Bill" O'Hara is tasked with creating a Chinatown squad.
air date: 4/5/19
read our reivew of "The Itchy Onion" here.
Warrior Episode 2: There's No China in the Bible
Intercepting a shipment of opium at the docks, Young Jun decides to send a message to Long Zii; Big Bill and Lee investigate a grisly murder scene in an alley next to an Irish bar; Ah Sahm pays a steep price for playing the hero.
air date: 4/12/19
read our review of "There's No China in the Bible" here.
Warrior Episode 3: John Chinaman
Accused of assault, Ah Sahm gets a cold shoulder from the Hop Wei, with his fate in the hands of an unexpected ally; Buckley urges Mai Ling to eschew restraint and start a war with the Hop Wei.
air date: 4/19/19
read our review of "John Chinaman" here.
Warrior Episode 4: The White Mountain
Big Bill discovers a possible solution to his gambling excesses; Penny reveals the circumstances that prompted her to marry Mayor Blake; Mai Ling offers Ah Sahm a way out of a protracted and bloody tong war.
read our review of "The White Mountain" here.
air date: 4/26/19
Warrior Episode 5: The Blood and the Shit
Transporting precious cargo via stagecoach through the Sierra Nevada, Ah Sahm and Young Jun are forced to spend the night with three strangers at a frontier saloon in the middle of nowhere. The detour turns perilous when Harlan French, a notorious outlaw, shows up with his henchmen, looking for a lucrative payday.
air date: 5/3/19
Warrior Episode 6: Chewed Up, Spit Out, and Stepped On
Tensions escalate between the Hop Wei and Long Zii after an assassination attempt during a boisterous Chinatown parade. Big Bill sets out to pay his debt to Jack Damon, leaving Lee to keep watch over Lucy and the kids. Mayor Blake and Deputy Mayor Buckley get a mandate from Robert Crestwood, a senator with eyes on the White House.
air date: 5/10/19
Warrior Episode 7: The Tiger and the Fox
Ah Sahm faces a dilemma when Father Jun sends Bolo to hunt down Long Zii and Mai Ling. Ah Toy recruits a special girl from a whore monger, and takes on a business partner for a land deal. Penny is faced with an unsavory choice in order to save her home. Lee's past catches up with him.
air date: 5/17/19
Warrior Release Date
Warrior premiered on Cinemax on Friday, April 5 at 10 p.m. ET.
Warrior Trailer
Here's the most recent teaser for Cinemax's Warrior!
Here are some of the previous teaser trailers…
Warrior Details
Don't dismiss the Bruce Lee branding as blatant name-dropping. The series is said to carry his philosophical and martial-arts DNA. As his daughter, Shannon Lee (a product of his bodily DNA), recently explained at a New York City premiere at the Alamo Drafthouse:
"It was important that the style of the fighting had a realism to it that was in vein of my father. If you're a fan of Bruce Lee, there are little sneaky homages to him." She adds of the show's historical setting, "One of the challenges was to take this 19th century environment but make it feel modern."
The words mirror what Jonathan Tropper said in a statement when the project was first announced (via Deadline):
"As a show that proudly bears the imprimatur of Bruce Lee, it's our intention to deliver not only explosive martial arts action – which we will – but also a powerful and complex immigration drama that is as relevant today as it was in the 1870s."
"I've always admired Bruce Lee for his trailblazing efforts opening doors for Asians in entertainment and beyond," Lin added. "So I was intrigued when Danielle told me about the urban legend of his never-produced idea for a TV show and suggested we bring it to life. Then when Shannon shared with us her father's writings: rich with Lee's unique philosophies on life, and through a point of view rarely depicted on screen – Danielle and I knew that Perfect Storm had to make it. Partnering with Cinemax has led to a wonderful collaboration with Jonathan Tropper, who has created a fantastic series inspired by Lee's writings. We are all honored to continue what he started."
Bruce Lee fans may remember that Lee felt he deserved more credit for the creation of the popular Kung Fu television series (which starred David Carradine). Lee had written material for a project with the working title of The Warrior, which featured a Chinese martial artist making his way through the American old west. Sound familiar? It has never been made clear just how many of Lee's ideas made it into Kung Fu, but the similarities can't be ignored.
Lee would have been the intended lead in The Warrior, and may have been considered for the role of Cain in Kung Fu before the decidedly not Asian David Carradine was cast in the role. In a 1972 interview with Off Duty/Pacific, Lee joked, "[what] they didn't know is people were ready for Hopalong Wong." 
This is one of those projects we never expected to see. 
Mike Cecchini is the Editor in Chief of Den of Geek. You can read more of his work here. Follow him on Twitter @wayoutstuff.
Joseph Baxter is a contributor for Den of Geek and Syfy Wire. You can find his work here. Follow him on Twitter @josbaxter.