News
WarnerMedia and JJ Abrams' Bad Robot Close Massive Deal
WarnerMedia and J.J. Abrams' Bad Robot have signed a five-year deal for exclusive content creation in movies, television, and games.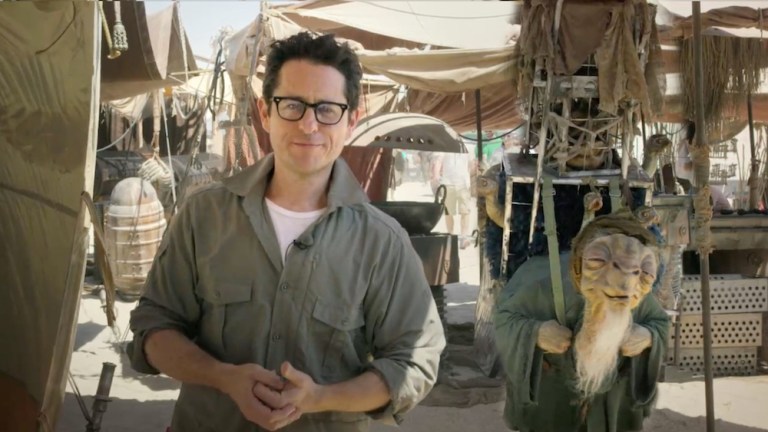 It seems J.J. Abrams' Bad Robot and WarnerMedia are finally ready to settle down. The birth of eyeball-grabbing television and film projects are surely soon to follow. That is the biggest takeaway in the two companies' sweeping joint announcement that WarnerMedia will now be the exclusive home for Bad Robot Productions' television, film, gaming, and digital content.
The deal, which is for now scheduled to last until at least the end of 2024, makes WarnerMedia and its various ancillaries—including Warner Bros. Pictures, HBO, the upcoming streaming service HBO MAX, and various Turner cable networks—the solitary province of the production company at least partially responsible for successfully resurrecting Star Trek, Star Wars, Mission: Impossible, and Westworld intellectual property in the last decade.
Describing this as a strategic relationship, WarnerMedia CEO John Stankey said, "WarnerMedia and AT&T are delighted to launch a long-term collaboration with our world-class partners and colleagues J.J. Abrams and Katie McGrath. We are extremely excited about the potential to deliver remarkable and memorable stories and characters across multiple platforms to audiences around the world. J.J., Katie and all of Bad Robot bring extraordinary vision, exquisite filmmaking, and exemplary industry leadership to this endeavor and our company."
Abrams and McGrath, who are the CEO and co-CEO of Bad Robot, also trumpeted the deal.
Said Abrams, "It is a thrill for Katie, Brian (Weinstein) and me and the rest of our team at Bad Robot to call WarnerMedia our company's new home…. I am grateful for the chance to write, produce and direct work for this incredible company, and to help create films and series with a diverse and vast collection of inspiring storytellers."
The news is an extraordinary power move by WarnerMedia as it gears up to compete against The Walt Disney Company and Netflix in the ensuing decade via its HBO Max streaming service. Indeed, Abrams' brand name and that of Bad Robot led to him being courted in the last year by Netflix, Apple, Comcast, Amazon, and Sony Entertainment before he set up shop with Warners.
With the deal now cemented, it is almost impossible to imagine Abrams not becoming a major voice in Warner Brothers' blockbuster slate in the coming years, which most notably would include the DC Extended Universe of movies. A multi-franchise collection of IPs that has been relatively rudderless since the implosion of Zack Snyder's Justice League, the DC superhero movie brand has led to flourishing creativity in other ways, such as seen in Petty Jenkins' increasingly singular Wonder Woman film series as well as Todd Phillips and Joaquin Phoenix's Joker, which has remarkably become one of the year's major awards contenders. Nonetheless, if WB wishes to compete with the multi-billion-dollar industry Disney and Marvel Studios has curated, Abrams' post-Star Wars credibility (and knack for showrunning going back to his Alias and Felicity television days) might be incredibly useful.
But whether Abrams winds up personally directing a Superman or Green Lantern movie, or hell even Lobo, he will most assuredly develop original projects, including on the small screen where HBO in particular is looking for its next zeitgeist-defining show with Game of Thrones completed. The Abrams-produced Westworld is already a prestige delight for a smaller audience, picking up major Emmy nominations and wins for its first two seasons. Bringing the same notoriety associated with the Lost creator to future HBO and HBO Max series has major potential, as does Bad Robot's ability to develop major new concepts that others then run with, such as Lost and Westworld, or Cloverfield on the big screen.
With WarnerMedia and Bad Robot snuggling up for the next five years, expect to see Abrams' name appearing a lot more on trailers at the multiplex.
David Crow is the Film Section Editor at Den of Geek. He's also a member of the Online Film Critics Society. Read more of his work here. You can follow him on Twitter @DCrowsNest.