News
Warner Bros. 'Aggressively' Pushing Early Movie Access
Warner Brothers wants to offer more premiere movies on demand.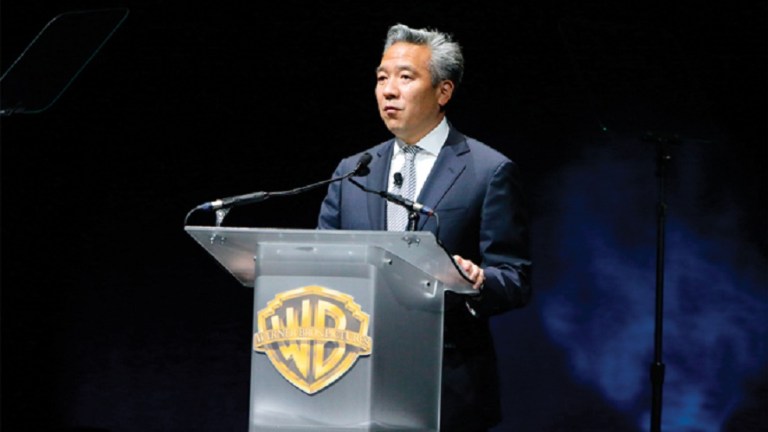 We want our movies and we want them now. Warner Brothers announced that it is "making a lot of progress" in its effort to create a premium Video On Demand window for new movies during the initial 90-day period when theaters want exclusivity.  Warner Bros. CEO Kevin Tsujihara told analysts that the studio is "aggressively working with exhibitors" to offer new movies to home viewers.
"It's about giving consumers what they want," Tsujihara told analysts. "If we don't give it to them, they're going to go to pirated versions."
Most major studio movies currently have an exclusive theatrical window of roughly 90 days before they hit home entertainment platforms. Theater owners have resisted attempts to shorten the period of time between when a film debuts on the big screen and when it is made available to rent or purchase.
Apple was reportedly in talks with Hollywood studios earlier this year to bring movie rentals to iTunes two weeks after they hit theaters. Comcast's Universal Pictures division has been reportedly looking into a different distribution model. AMC and other exhibiters have also been involved in talks.
"The middle market in the theatrical business has become extremely tough," Tsujihara said. The chief said this was especially true with adult dramas.
Theater chain owners believe the early access would hurt the box office because people would thinkl they didn't have to wait so long to see a movie at home. Studio executives believe it's easier to advertise to audiences in the living room. Negotiations with theater owners involve "models that will grow the market rather than cannibalize the market," he adds.
Variety reported that their sources told them that under one scenario, films could rent for $50 some 17 days after they open in theaters. The movies would be available for 48 hours and participating theater chains would get a percentage of the streaming earnings.
SOURCE: VARIETY