News
Warhammer 40,000: Eisenhorn TV Series Coming From Man in the High Castle Creator
There's a Warhammer 40,000 series in the works that follows the adventures of Gregor Eisenhorn.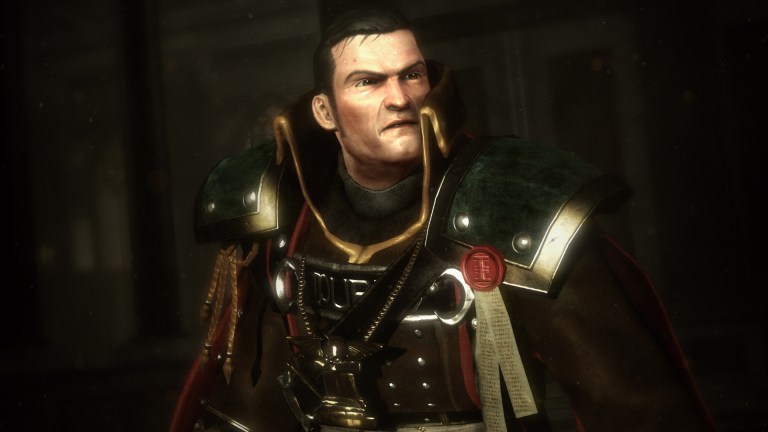 Variety reports that Eisenhorn, a new live-action series based on the Warhammer 40,000 universe, is in development and being produced by X-Files executive producer and Man in the High Castle live-action series creator, Frank Spotnitz.
"Warhammer 40,000 is steeped in rich and complex lore, with a myriad of traditions and stories that have accumulated over time in this thrilling and complex world, making it one of the most exciting properties to adapt for television audiences and the franchise's loyal global fan base," says Spotnitz. "There is nothing else like it on television."
Based on the title of the show and statements made regarding it so far, fans of the series have probably guessed that it will focus on a Warhammer 40K character called Gregor Eisenhorn. Eisenhorn is a renowned member of a group known as the Inquisitors who are responsible for dealing with a variety of threats that could harm the  Imperium of Man (an empire in which most of humanity is united). 
It's not entirely clear at this time what the plot of the show will focus on, but it's certainly worth noting that Gregor Eisenhorn was the star of a series of novels written by Dan Abnett. These novels tell the story of Eisenhorn's journey of Eisenhorn's rise to Inquisitor status as well as his slight fall from grace as he becomes consumed by his duties and the dangerous power he chooses to wield to defeat his enemies. 
While it seems that the series will be based on those novels, Spotnitz is quite right when he says that the Warhammer 40K universe is vast and complex. It's entirely possible that this show will carve a path beyond the books, but there's also plenty of material in those books should the show's team choose to adhere to them. 
There's no word yet on when the show is expected to enter production or which network or streaming service may eventually pick it up. 
Matthew Byrd is a staff writer for Den of Geek. He spends most of his days trying to pitch deep-dive analytical pieces about Killer Klowns From Outer Space to an increasingly perturbed series of editors. You can read more of his work here or find him on Twitter at @SilverTuna014.