News
Walking Dead Stuntman Dies After Accident on Set
Veteran stuntman John Bernecker dies after accident on The Walking Dead.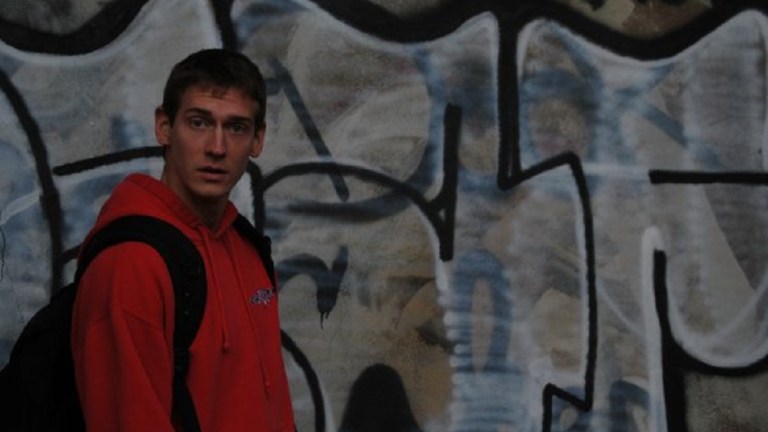 AMC's The Walking Dead suffered a real life tragedy after veteran stuntman John Bernecker died from injuries suffered during an accident on the set.  Bernedecker was 33 years old. Bernecker had more than 10 years' experience in film and television stunt work.
On Wednesday, July 12, Bernecker fell off a 25-foot-high balcony while rehearsing a fight scene with an actor at the Raleigh Studio in Georgia. He lost his footing and hit the concrete floor. He was airlifted to the Atlanta Medical Center with massive head injuries and placed on a ventilator. According to the medical examiner, Bernecker died in the hospital's intensive care unit on Thursday when a ventilator was turned off. He was surrounded by family and friends, including his girlfriend.
Bernecker performed stunts in over 90 films and TV shows. He was Channing Tatum's stunt double on 22 Jump Street, and Matt Dillon's on Bad Country. Bernedecker also did stunts in Logan, The Fate of the Furious, The Hunger Games, Teenage Mutant Ninja Turtles, Olympus Has Fallen, Goosebumps, Get Out and Black Panther. Bernedecker was also an actor who had parts in Logan, The Last Witch Hunter, Goosebumps, and True Detective season 1.
"We are saddened to report that John Bernecker, a talented stuntman for The Walking Dead and numerous other television shows and films, suffered serious injuries from a tragic accident on set," AMC said in a statement on the day after the accident. "He was immediately transported to an Atlanta hospital and we have temporarily shut down production.
SAG-AFTRA is investigating the accident.
AMC suspended production of The Walking Dead. There is no word on how long the shoot will be closed down.
SOURCE: VARIETY