News
Voltron Season 7: Trailer, Release Date, Episodes, and News
Voltron Season 7 is on the way! Here's what we know from release date to episode news!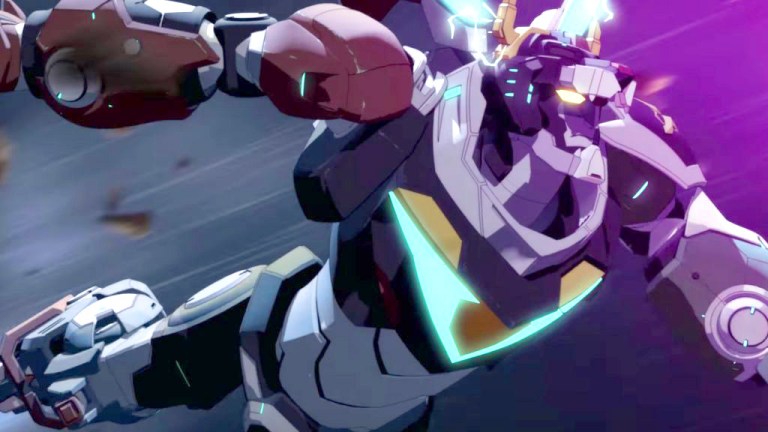 The sixth season of Voltron ended with the team all reunited and Keith back in the seat of the Black Lion as its paladin. When can we expect to see Voltron season 7? Here's everything we know so far:
We've got an new episode clip which features the Paladins getting stranded in space without their lions!
We've also got a clip from the episode "The Feud!" which features the Paladins on an intergalatic game show!
Voltron Season 7 Trailer
Here's the first trailer for Voltron season 7:
Voltron Season 7 Release Date
It's official! Voltron Season 7 is coming to Netflix on August 10.
Voltron Season 7 Episodes
Voltron season 7 will be longer than previous seasons, with an episode count of 13 this time around! As you can imagine, we're pretty happy about this.
Voltron Season 7 Review
The Voltron season 7 premiere was screened at San Diego Comic-Con on Friday, July 20, at 10:15AM! Here's an excerpt from our review…
 As a captive room of Voltron fans got to watch the season 7 premiere at San Diego Comic-Con a fan cried out

"My emotions!"

And that is probably the best way to sum it all up. It was a wild ride. Coming off of the season 6 ending there's now a huge shift in the status quo. The Paladins need to get back to Earth but it's not happening right away. They've got to find a power source for the Lions and take care of Shiro. Both of these plots make up two strikingly different parts of the episode.
You can read our full (and completely spoiler free) review right here!
Shamus Kelley is a pop culture/television writer and official Power Rangers expert. Follow him on Twitter!