News
Voltron Season 4 Release Date and Trailer
The fan favorite franchise returns sooner than expected! Voltron Season 4 hits Netflix in October.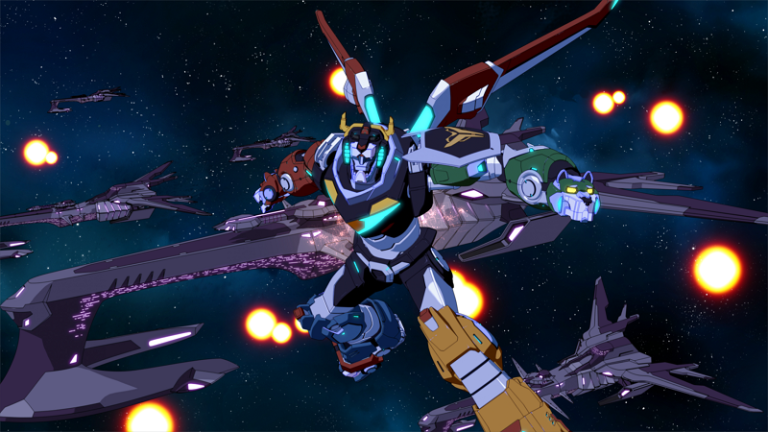 We had a shortened third season for the series, but that was only to make sure that Voltron Season 4 would arrive a little earlier than anticipated, which is great news for everyone involved! Fans may be worried that the original 78 episodes were cut down but that doesn't seem to be the case. Executive producer Joaquim Dos Santos, co-executive producer Lauren Montgomery spoke about how Netflix wants to give fans more Voltron episodes more often.
With seven episodes in season three and six episodes in season four, it looks like they just split up what was going to be season three into two chunks. Dos Santos and Montgomery stated that the season three finale won't be as big as season two's so presumably season four's premiere won't have to pick up as major a cliffhanger. 
With season four being what fans originally thought the back half of season three was going to be, we can also guess season four will have a big climatic cliffhanger.  
Courtesy of io9 we get to see not only the return of Kaltenecker but Lance's supreme milking ability. Yes, you read that right.
Thanks to Nerdist we get a glimpse into just how far Pidge is willing to go in the search for her brother. Watch Pidge being a badass here.
Thanks to IGN we've got a new clip from the season which features Keith struggling to adjust to being leader.
— IGN (@IGN)
October 9, 2017
We've got some new images from the fourth season which show off all the Paladins and Lotor!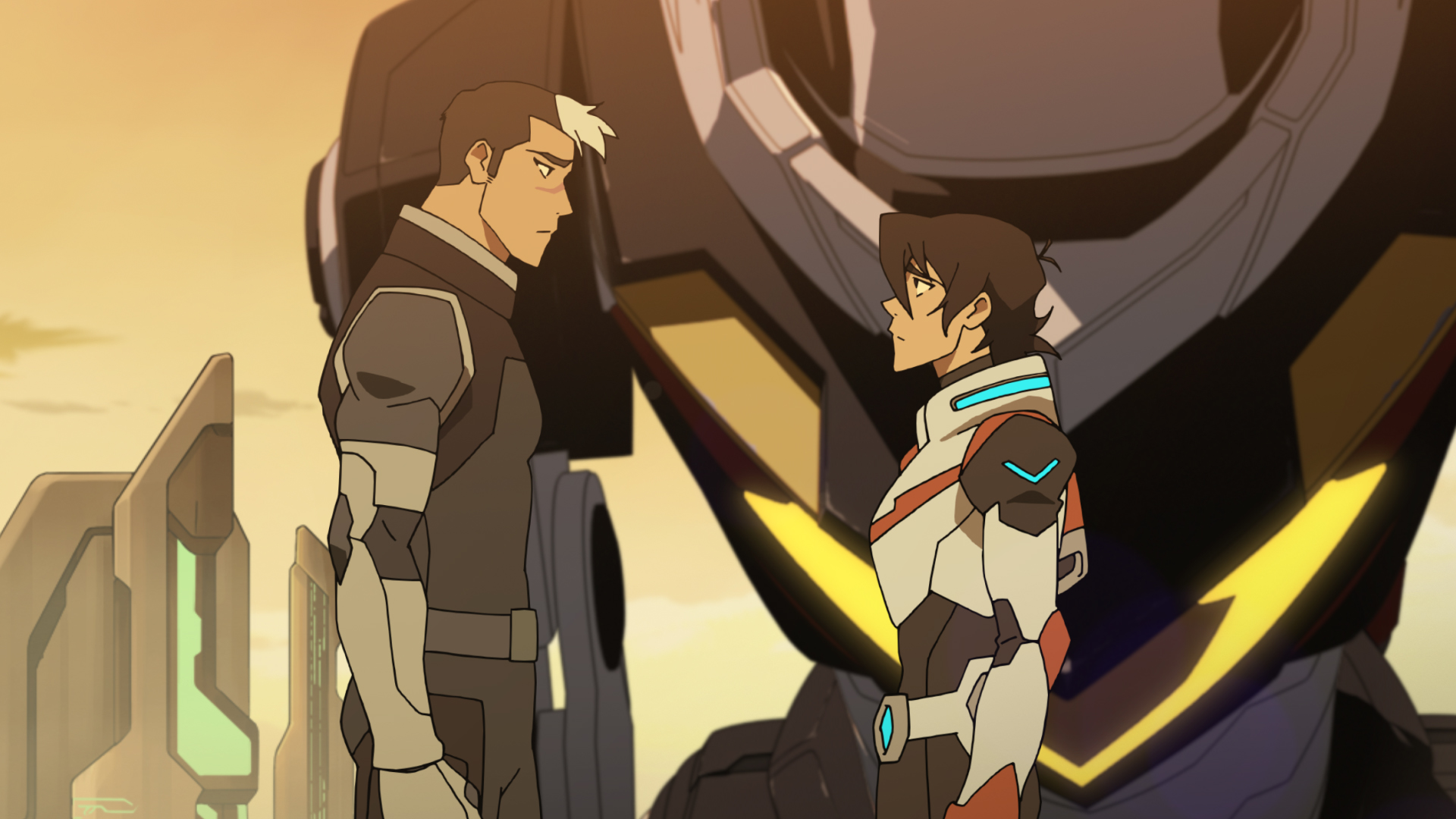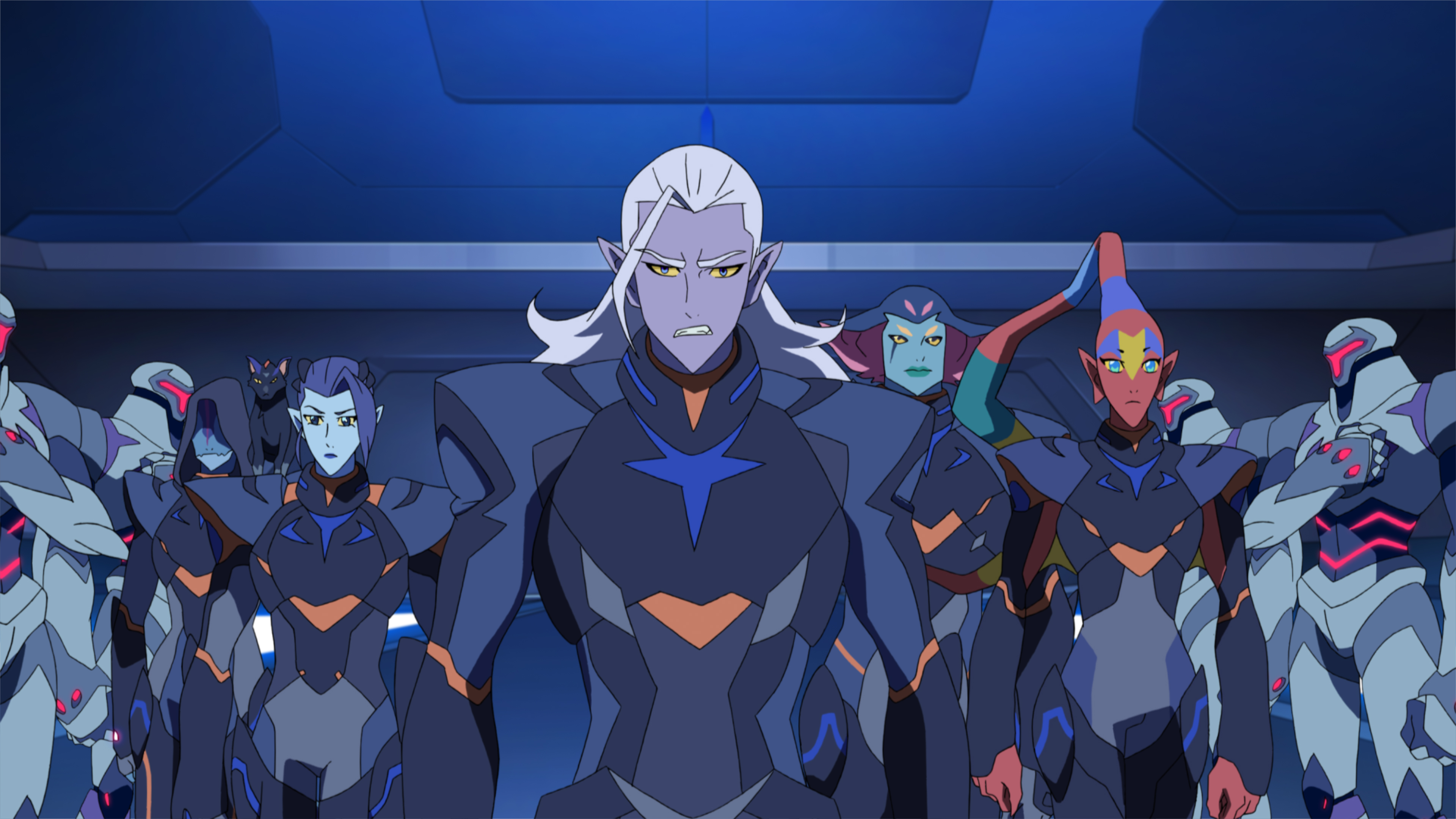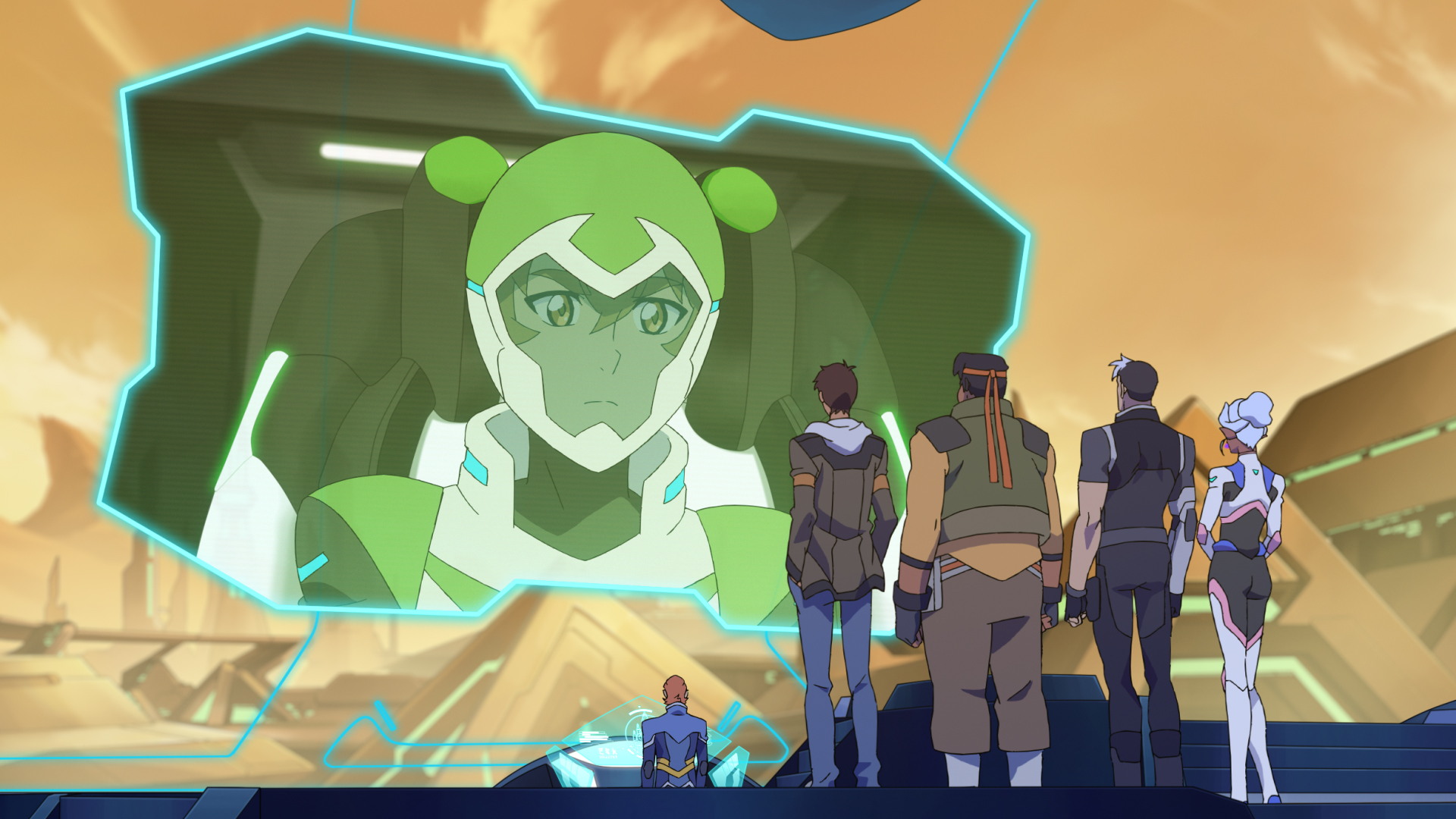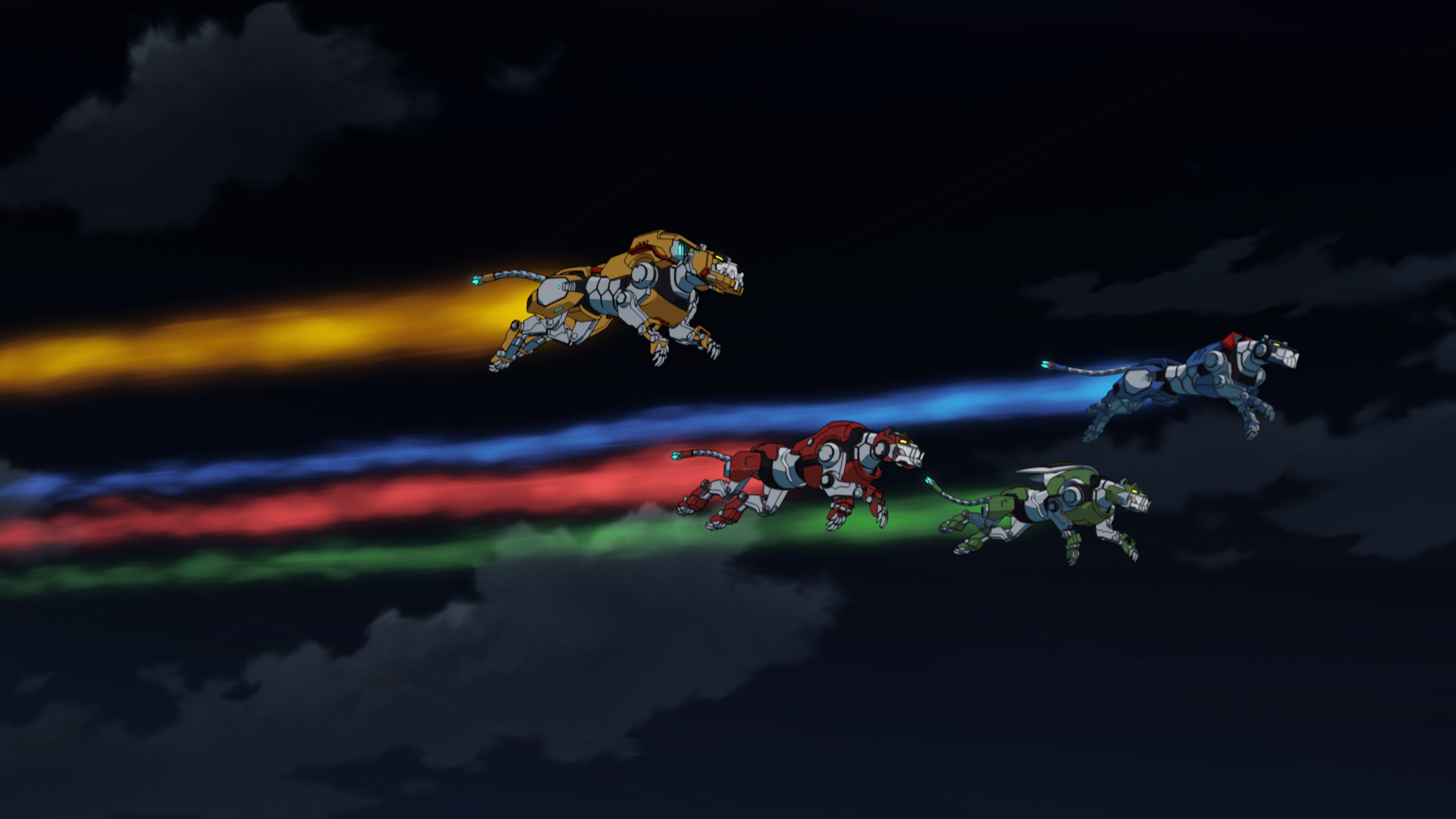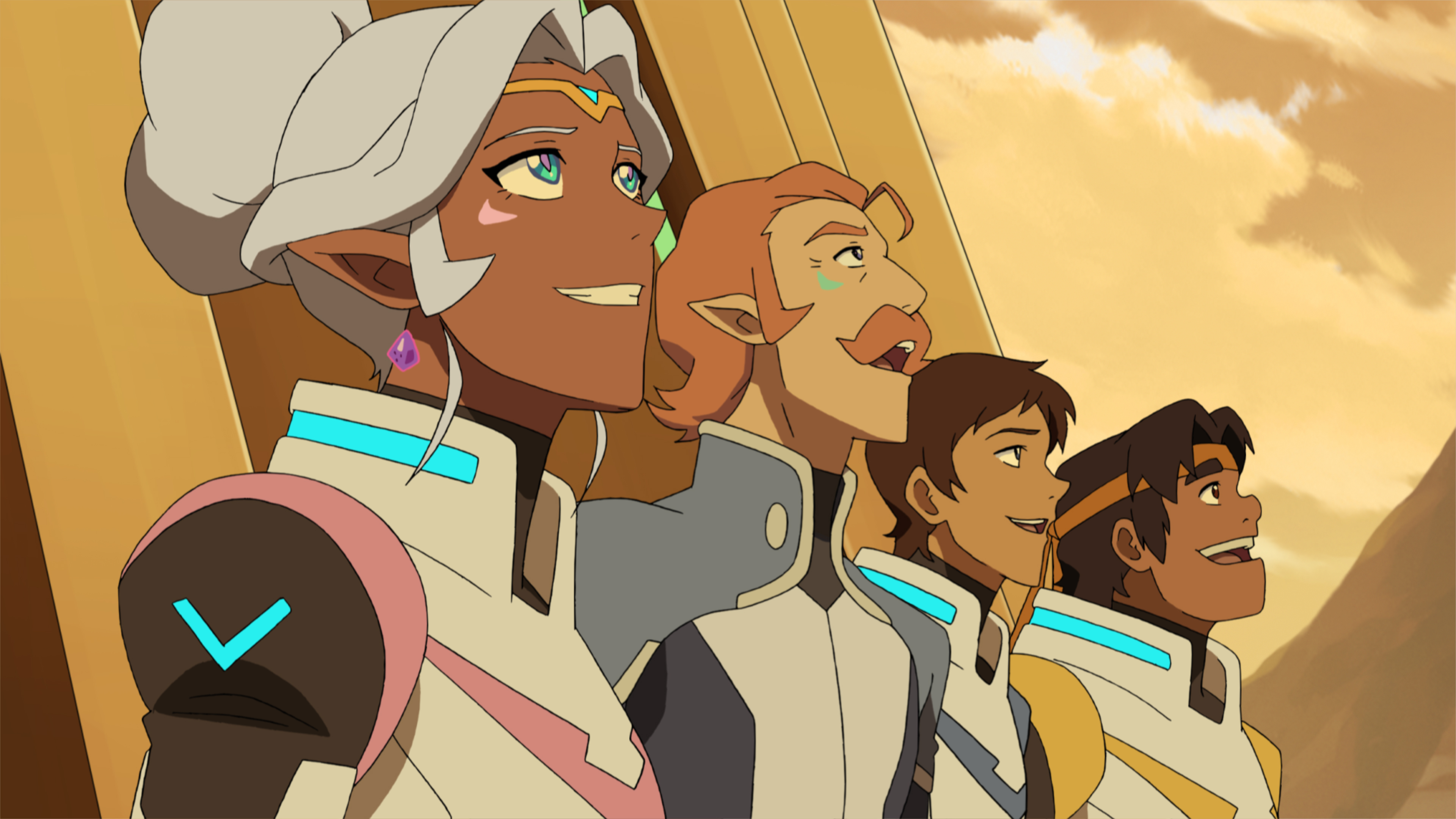 At the NYCC panel an exclusive clip was shown (that won't be released online) but we've got the details of it and the panel here!
– Coran and Allura wanted a milkshake so Lance shows them how to milk Kaltanecker!
– Lance will be on a journey to overcome his ego and become a leader.
– Hunk, gaining confidence, will become a diplomat with the help of Shiro.
– Keith was shown going through Marmora training.
– Part of Shiro still wants to be Black Paladin but he'll settle into his role on the Castle.
– Pidge gets more intel on Matt's location.
Check out the first story details on the season…
With Shiro back at the Castleship, Keith makes a choice that causes a rift between him and Team Voltron. As Allura and team focus on building the Voltron Coalition, Prince Lotor's plans start to take shape.
We've got a new clip from the season which features Lotor putting some of his plan into motion. Check it out below!
And here's the first trailer!
Voltron Season 4 Release Date
Voltron Season 4 will arrive on Friday, October 13 on Netflix. Who says that's an unlucky day, right?
We have no word on whether other seasons will be split up like this or season five might go back to the thirteen episode format. Stay tuned to  for more information on Voltron: Legendary Defender season four as we hear it.
More Voltron all the time is the best news Shamus could ever hear. Hopefully Kaltenecker will be along for the ride. Follow him on Twitter!  
Read the full Den of Geek NYCC Special Edition Magazine right here!