News
Voltron Season 3 Trailer, Release Date, SDCC Details, and More News
The Legendary Defender is needed once more, Voltron Season 3 hits Netflix in August. Check out the trailer!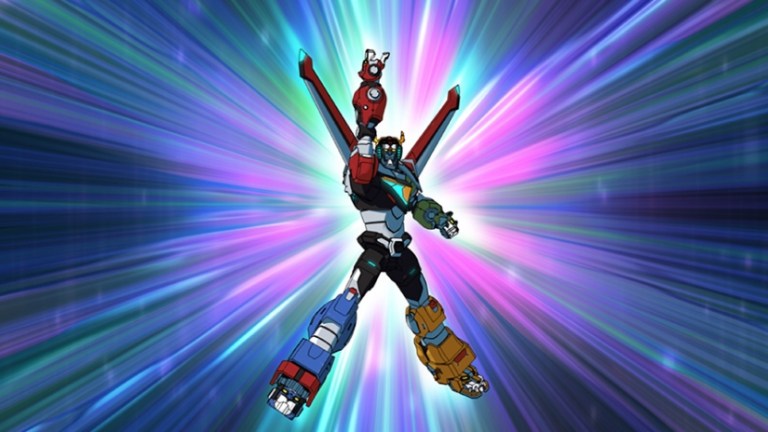 After a smash hit two seasons, it seemed almost inevitable that Voltron Legendary Defender would be back for more adventures. Voltron season 3 is on the way to Netflix this summer!
We've got a new (lengthy!) clip from the season three premiere that features Lotor.
And we got some big news at SDCC…
Voltron Season 3 Trailer
We have a new Voltron season 3 trailer right now and it features the team struggling in Shiro's abscence.
We've got another Voltron Season 3 trailer here as well!
There was also a con exclusive trailer that featured shots that weren't in the above trailers. The shots included,
-There are flashback shots of Zarkon and Alfor as Paladins. We see them near a comet streaking down towards a planet. There's a shot of Zarkon possibly killing Alfor.
-Lotor says, "if they don't have the Black Lion they can't form Voltron." How does he know they don't have the Black Lion?
-There's a ton of action, including Yellow Lion doing a screwdriver through an asteroid.
-Allura walks away from the Blue Lion and the shield goes down. She turns to look at it.
-An eye opens that looks like Shiro's.
At Wondercon a clip was shown that at first was an April Fools joke that showed off Lotor's face as a cow. You can see that video below.
The much-anticipated reveal of Prince Lotor is finally here… pic.twitter.com/TagBH4O5f0

— Voltron (@Voltron) April 2, 2017
A later tease of the third season was shown that didn't show off his face but we did hear his voice along with clips of Zarkon's forces taking out a planets civilization. That video isn't currently available online and is not the leaked trailer.
Voltron Season 3 Story
Straight from DreamWorks…
Season 3 picks up in the wake of Zarkon's defeat and Shiro's disappearance, as the paladins struggle to move forward with no one able to pilot the black lion or the ability to form Voltron. The team must quickly devise a plan as the ascension of Prince Lotor and his generals pulls the team into a perilous game of cat-and-mouse that tests their unity and abilities more than ever before.
Voltron Season 3 Release Date
Voltron Season 3 will be dropping on August 4th, 2017. It's only 7 episodes, but the good news is that there will be a fourth season following in October.
Back at Toy Fair there was word that the series has a 78-episode commitment from Netflix. If you count the premiere "movie" as three episodes, that means that Voltron is guaranteed to run at least a full six seasons on Netlifx. That's huge and shows just how committed Netflix is to the Voltron universe.
Since the writers know they have that commitment it can only help the storytelling in upcoming seasons with the security that everything they set up will have more than enough time to play out. It's rare a show gets a six-season commitment, so we're ready for the next epic chapter in the Voltron saga.
It's great to see Netflix is putting so much behind the new Voltron series. Stay tuned to Den of Geek for more information on the upcoming Voltron season 3!
Read and download the full Den of Geek SDCC Special Edition magazine here!
Fly on, Voltron Force and make sure to bring your cow. Shamus Kelley wouldn't have it any other way. Follow him on Twitter!