News
Voltron LEGO Set Coming to San Diego Comic-Con
The biggest buildable LEGO mech ever is coming to SDCC and we've got a TON of images.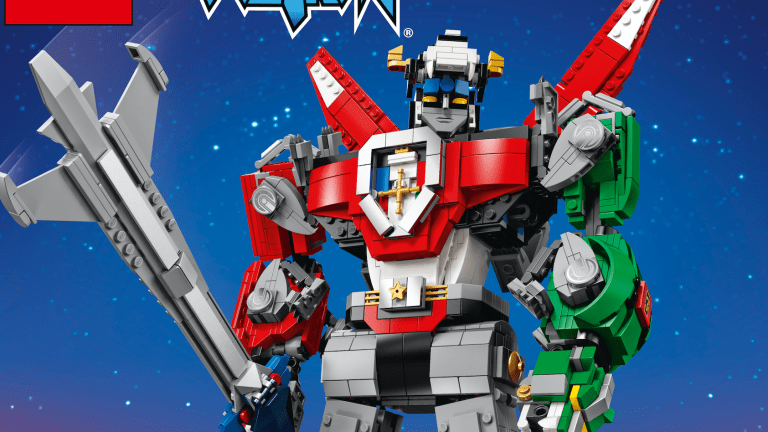 Ready to form Voltron! Accepted by LEGO Ideas in 2017, the popular mecha from the original 80's Voltron will soon be available to purchase! Premiering at San Diego Comic-Con (and then widely on August 1), this set will have 2,321 pieces and, according to LEGO, is the biggest buildable LEGO mech ever. It will retail for $179.99! We've got some images below for the set and it is beyond impressive.
[gallery:9]
We've also got some details for the set which you can read below. Voltron fans, this one looks like it won't dissapoint!
-Features 5 buildable and posable lions that can be transformed and combined to create the giant Voltron super robot.
-Play with the lions individually or combine them using extra-strong joints to form Voltron—the black lion forms the head and torso; the red and green lions form the arms; and the yellow and blue lions form the legs.
-Pose the head, shoulders, arms and wrists of Voltron (legs are not posable).
-Also includes a sword and shield (each with silver-colored elements) that attach firmly to Voltron's hands.
-Includes a booklet with building instructions, plus information about the set's fan creator and super force of LEGO® designers.
-Display or play out exciting stories from the original 1980s animated Voltron TV series and the modern DreamWorks Voltron: Legendary Defender series.
-Voltron measures over 15" (40cm) high, 5" (14cm) long and 8" (21cm) wide.
-Black lion measures over 6" (17cm) high, 8" (22cm) long and 5" (15cm) wide.
-Yellow and blue lions each measure over 3" (8cm) high, 8" (21cm) long and 3" (8cm) wide.
-Green and red lions each measure over 3" (8cm) high, 7" (18cm) long and 1" (5cm) wide.
-Voltron's sword measures 11" (29cm) long.
-Voltron's shield measures 6" (16cm) in diameter.
This is a dream come true for old school Voltron fans so make sure to pick one up at SDCC if you can!