News
Vikings: Valhalla Spinoff in the Works for Netflix
The saga of Vikings made popular on the History Channel will continue in Valhalla, a Netflix offshoot from the original creator.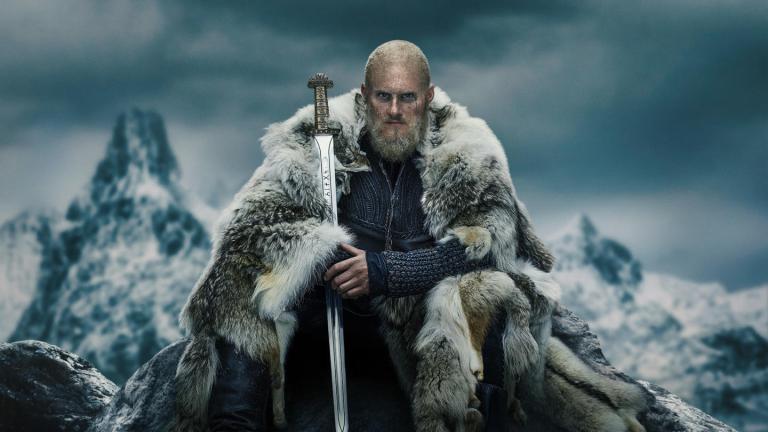 It should be no surprise given the popularity of History's flagship scripted series Vikings, here on this site and elsewhere, that series creator Michael Hirst has decided to continue the epic tale of the conquerors of the West in an offshoot entitled Vikings: Valhalla, according to news from TVLine. However, this sequel of sorts will be taking place on Netflix rather than the History Channel where Vikings is set to air the first half of its sixth and final season on December 4th.
Valhalla will follow the exploits of one of the most well-known names in Viking lore: Leif Erikson. Taking place a century after the storyline of its predecessor, the spinoff also features historical figures such as Freydis, Harald Harada, and William the Conqueror. Like Vikings, this show will be filmed in Ireland, largely with the same crew, including executive producer Morgan O'Sullivan. Hirst has tapped Jeb Stuart to be the showrunner.
further reading: Vikings Season 5: 31 Things You Might Have Missed
"I am beyond excited that we are announcing the continuation of our Vikings saga," Hirst says. "I know that the millions of our fans across the globe will be thrilled by the belief being shown in our show by MGM and Netflix. Jeb Stuart, a truly wonderful writer, will bring new storylines and a powerful visceral vision to stories about some of the most famous Vikings known to history."
Channing Dungey, Vice President of original series at Netflix, also chimed in adding, "Vikings: Valhalla promises to be everything that fans love about the franchise: heart-pounding, unstoppable action rooted in rich characters and dramatic storytelling that shines the light on family, loyalty and power. We are thrilled to bring the next iteration of the Vikings saga to life."
Michael Ahr is a writer, reviewer, and podcaster here at Den of Geek; you can check out his work here or follow him on Twitter (@mikescifi). He co-hosts our Sci Fi Fidelity podcast and coordinates interviews for The Fourth Wall podcast.